Lens Review: Tokina AT-X 14-20mm f/2 Pro DX
This fast lens goes wide on APS-C cameras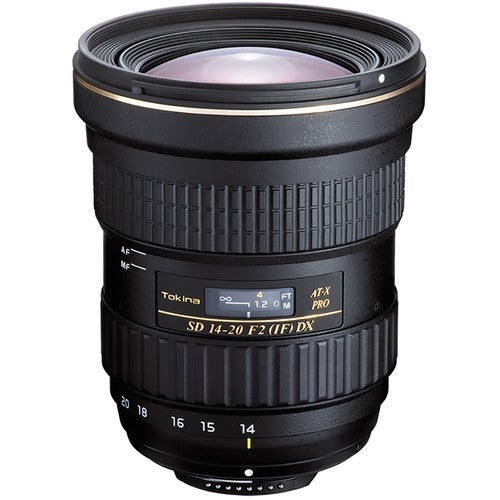 We may earn revenue from the products available on this page and participate in affiliate programs. Learn more ›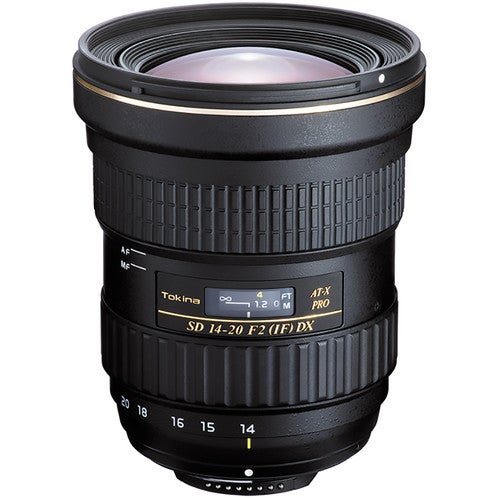 Tokina has carved out a niche in ultrawide-angle zoom lenses for Canon and Nikon DSLRs, and it makes them really well. The two previous Tokina APS-C-format lenses in this category, an 11–16mm f/2.8 and 11–20mm f/2.8, proved among the optically strongest digital-only, ultrawide zooms we've tested. So why make a new lens with such a similar focal range? To achieve something extraordinary in the ultrawide zoom world—a bigger maximum aperture.
This Tokina AT-X 14–20mm f/2 Pro DX ($899, street), is the fastest lens Tokina makes, and one of the few fast ultrawides for cameras with APS-C-format sensors. On Canon bodies it provides an angle of view roughly equivalent to a full-frame 22–32mm; on Nikon, it's equivalent to 21–30mm. Sigma makes an APS-C-format 18–35mm f/1.8 and a full-frame 24–35mm f/2—both fast but not as wide.
The new lens has 13 elements in 11 groups in a new proprietary optical design that uses three asperical lens elements—two super-low-dispersion and one a precision-molded "P-MO" element. This layout provides excellent sharpness and contrast, also corrects for spherical aberrations while keeping the lens compact. The fast f/2 aperture lets you shoot landscapes in low light without a tripod.
At 4.28 inches long, it is a half-inch shorter than Sigma's 18–35mm f/1.8 but about a half-inch longer than slower zooms with comparable focal lengths, such as Fujifilm's 10–24mm f/4 OIS, Sigma's 10–20mm f/3.5, Tamron's 10–24mm f/3.5–4.5 Di II, and Tokina's own 11–16mm f/2.8 DX and 11–20mm f/2.8 DX. And while at 1.77 pounds it weighs a few ounces less than the Sigma f/1.8 zoom, it outweighs these others by from 1/2 to 3/4 pound. It did however, balance nicely on our test cameras, the Canon EOS 7D and 80D.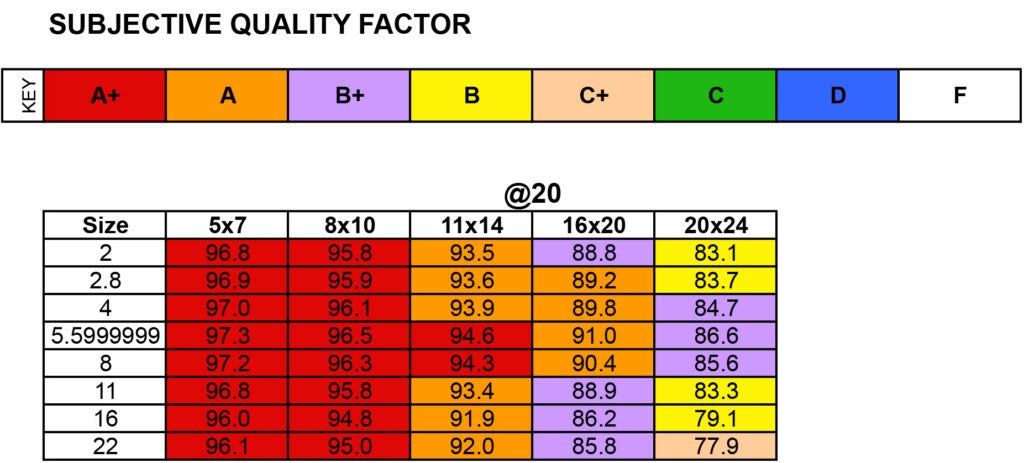 Autofocus is fast but just a bit noisy. And while the manual-focus ring moves smoothly, the zoom ring is a tad tight. Both these rings are deeply ridged and easy to distinguish by touch. Like all current Tokina lenses, it has a nifty push/pull focus clutch that we have come to love: The focus ring pushes out for autofocus and pulls in for manual—quite handy once you get used to it.
On our optical bench in the Popular Photography Test Lab, the lens produced Excellent SQF results for sharpness and contrast at all three focal lengths at our 11×14 enlargement benchmark, slightly better than the Fujifilm, the Sigma 10–20mm, the Tamron, and the other two Tokinas. Only the Sigma 18–35mm f/1.8 did better.
In our distortion tests using DxO Analyzer 6.1, the new Tokina came away with Visible barrel distortion (0.36%) at 14mm, and Slight barrel distortion at 16mm (0.23%) and 20mm (0.12%), nice results for such a wide-angle lens and very similar to the less-wide Sigma 18–35mm f/1.8. Light falloff was gone by f/2.5 at 14mm and 20mm, and at 16mm there was no light falloff—awesome for an ultrawide (and again similar to the Sigma).
Its closest focusing distance, 10.37 inches, is about average for a lens of this class, as is its maximum magnification of 1:7.15. The Fujifilm lens focused a couple of inches closer at 8.58 inch; the Sigma 18–35mm f/1.8 had better magnification at 1:3.80.
The street price is a reasonable $899—reasonable because of the wide angle but also because of the unusually fast f/2 maximum aperture. The fast speed on this lens was a nice surprise from Tokina, and we hope the company continues to surprise us in the wide-angle category.