Lab-Box Is an All-In-One Film Developing Station That Doesn't Require a Darkroom
Getting the film on the reel is the most stressful part of the process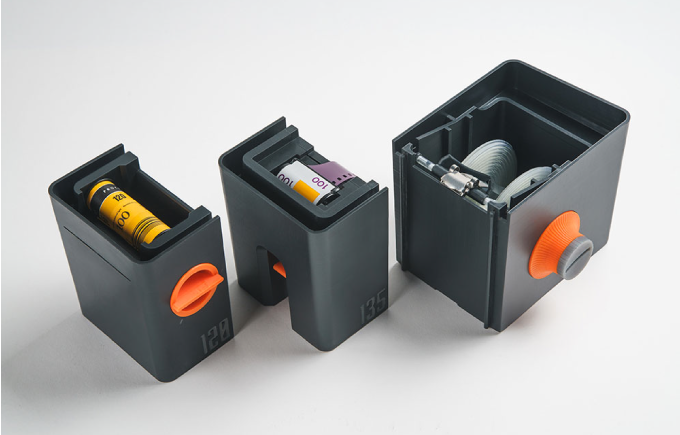 We may earn revenue from the products available on this page and participate in affiliate programs. Learn more ›
Developing black-and-white film at home isn't actually very hard once you get used to it, but there are a few tricky parts of the process. The Lab-Box, however, is designed to streamline the process all the way through, which includes the stressful task of getting the film out of the canister and onto the spool.
The Lab-Box is currently on its way into Kickstarter mode, attempting to raise 70,000 Euro to go into production. The product is basically a box with switchable film modules, one for 35mm film and another for 120 medium-format film.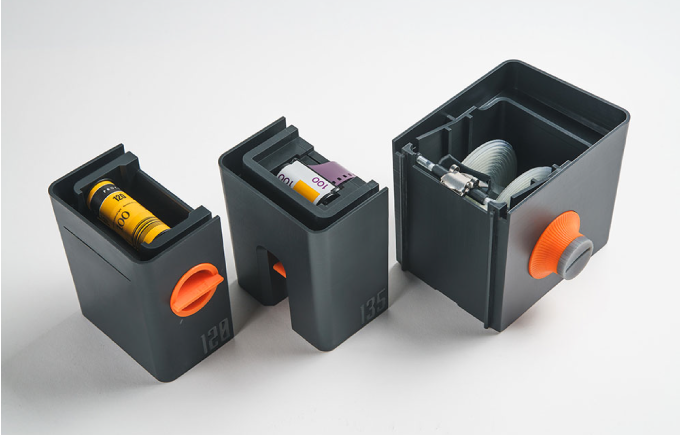 Once you put the film in the Lab-Box and attach the film leader to the clip, you turn a handle in order to get the film onto the spool. The medium-format module separates the film from the paper backing and spits it out before processing.
Processing happens right there in the tank, so you don't have to worry about the film ever getting exposed to light. Once the lid is on, it stays on. You agitate the film by turning the exterior handle according to your preferred process (constant or intermittent).
Film is on a serious uptick at the moment, so I wouldn't be surprised to see this hit its funding goal rather quickly. Early birds can get the box with one module for 69 Euro, and the price goes up from there. If you're going to buy it, I would probably just get both modules right away since 35mm film typically acts like a gateway format to other, larger film types.
This isn't a totally new concept, as the Agfa Rondinax has been around for decades, but finding one in good shape can get a little tricky on the secondary market.