The Kodak Extra Is a "Photography First" Smartphone With a Real Shutter Button
It's based on a classic design from the 1940s.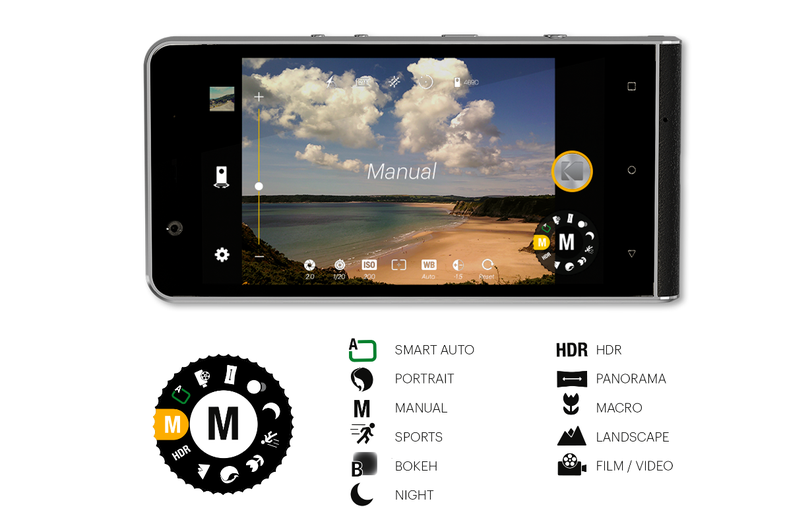 We may earn revenue from the products available on this page and participate in affiliate programs. Learn more ›
The original Kodak Extra rangefinder camera made its first appearance way back in 1941. Now, Kodak is evoking that classic camera with its new photography-oriented smartphone of the same name.
The phone itself looks, well, like a classic camera. It has the familiar texture and a fixed 26mm (equivalent) lens with a f/2 maximum aperture. It has a dedicated two-step shutter button as well to make it feel more like a camera.
The back of the camera has a 5-inch haptic touchscreen and a collection of manual and creative shooting modes to make it more flexible. It also has a "bokeh" mode like the iPhone 7S Plus to simulate shallow depth of field.
The phone comes with Snapseed pre-loaded to handle the editing in an Android shell.
It's interesting to see the photo companies making their plays into the smartphone world, like Hasselblad with its TK add on. So far, reactions to Kodak's Ektra phone have been a bit skeptical, but Kodak has already proactively said that it's not a mass-market play, but rather something for photographers.
I'm interested to see if the camera can offer some kind of photographic quality that the already-excellent smartphone leaders (like the iPhone) aren't offering, but even just a dedicated shutter button is enough to give it some appeal.