Kickstarter: Pulse Is a highly-customizable wireless remote camera controller
A slick wireless camera controller has lots of timelapse skills.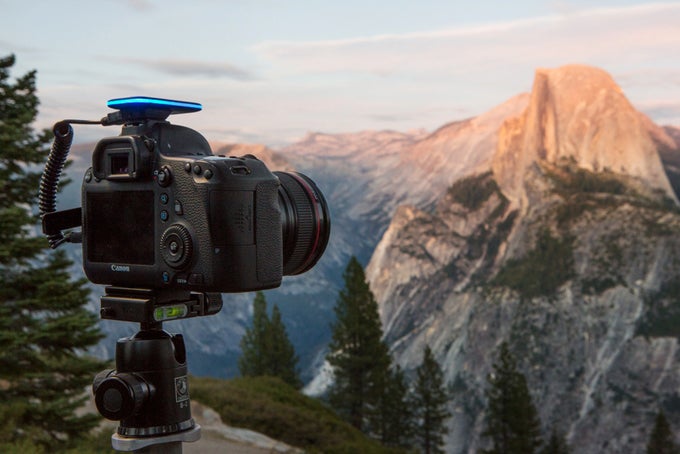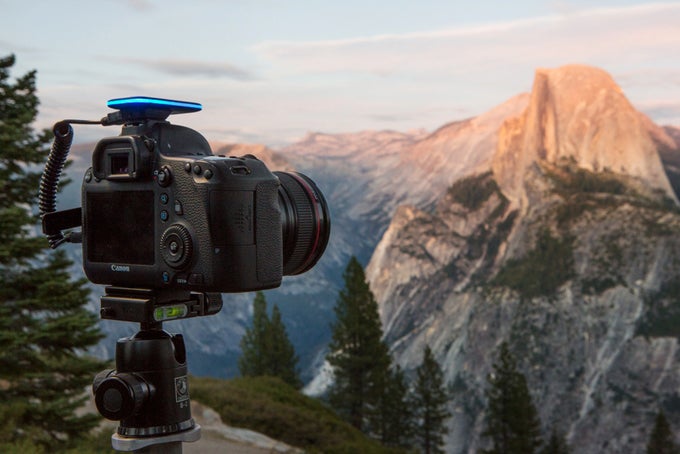 We may earn revenue from the products available on this page and participate in affiliate programs. Learn more ›
Wifi and app compatibility are becoming more and more common in new cameras, but there can be a big difference in functionality from one camera to the next. Some cameras allow for Wifi file transfers, but not camera controls. Others have apps that are buggy or tricky. Pulse is a wireless remote system currently on Kickstarter that's meant to wirelessly control a camera using a smartphone app with a wide range of functionality.
The wireless dongle actually attaches to the camera's hot shoe and looks fairly slick. It's a small, flat rectangle with rounded corners and a blue stripe around the edge. It uses a 100-foot Bluetooth connection and the camera's USB port to give a connected app control over the camera.
Once connected, the Pulse works a lot like a high-end shutter release, giving you the option to lock the shutter open for long exposures or just to set a timer and let it count down as the image is captured.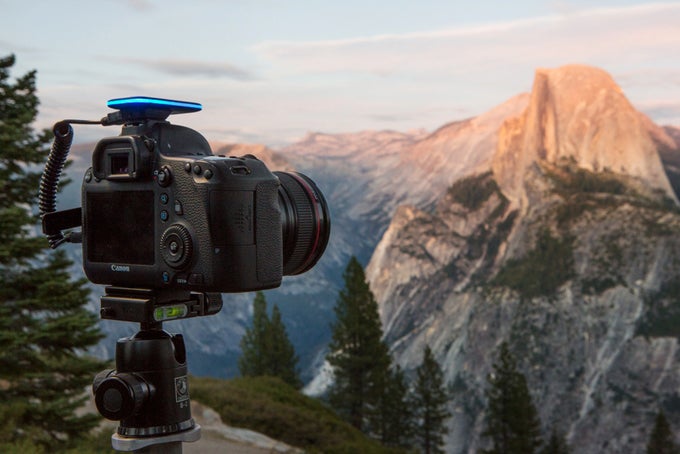 The timelapse functionality actually seems pretty robust, including an Exposure Ramping feature, which adjusts ISO and shutter speed in an effort to compensate for changing lighting conditions, like sunrises and sunsets.
Of course, when connected to the app, you can also remotely preview your images and see what's happening in front of the camera, which I typically find to be a pretty handy feature for a connected camera.
If you back the project now, it will cost $74 to get a pulse system when they start shipping. If you're willing to pony up $350, you can be a Pulse Beta Tester and get the product before other people.
Ultimately, this probably isn't for everyone, as some cameras already have some of these features built-in and not everyone shoots serious timelapses, but this does look like a pretty slick and standardized solution for shooters who don't want to fuss around with clumsy first party apps.