Kickstarter: Lomography Daguerreotype Achromat 64mm f/2.9 Art Lens Is a Throwback to Photography's Early Days
This modern DSLR lens uses a design from the 1830s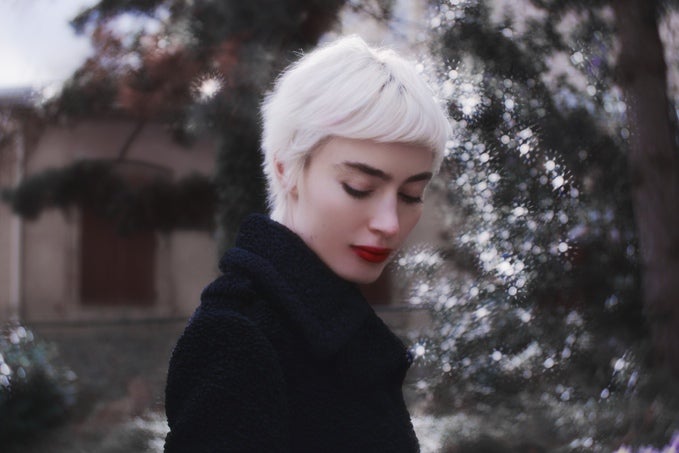 We may earn revenue from the products available on this page and participate in affiliate programs. Learn more ›
Lomography has had some pretty impressive success resurrecting old lenses and now they're throwing back all the way to the 1830s to recreate the Daguerreotype Achromat 2.9/64 Art Lens.
The lens itself uses a design like that of the very first lenses to use optics for Daguerreotype photography in the 19th century. It has a focal length of 64mm and a maximum aperture of f/2.9. Rather than using a typical ring for aperture, the lens uses Waterhouse aperture plates that you actually have to put into the lens when you want to change your aperture. It comes with a set of standard plates with circular diaphragms, but it also comes with Lumiere and Aquarelle plates that create interesting patterns and textures in the images.
The lens comes in both black and brass finishes in native Nikon or Canon mounts. You can use add-on pledges to get the requisite adapters for Sony, Fujifilm, Micro Four Thirds, and Leica M mounts.
The images are dreamy by design, but you can get sharp results out of it once you get past the f/5.6 aperture. Once you start adding the pattern aperture plates, things get a little trickier in the sharpness department, but it is a very unique and (in my opinion) pretty attractive effect.
Lomography has this Kickstarter thing down, so the campaign is already almost 200% funded with well over a month still to go. The cheapest options are gone, but some of the cheaper-than-retail options are still available at the time of this writing.
Click here to view the Kickstarter