Kickstarter: Camera Lift Strap Attaches to a Backpack to Protect Photographers' Necks
If you wear your camera around your neck, you might want to check this out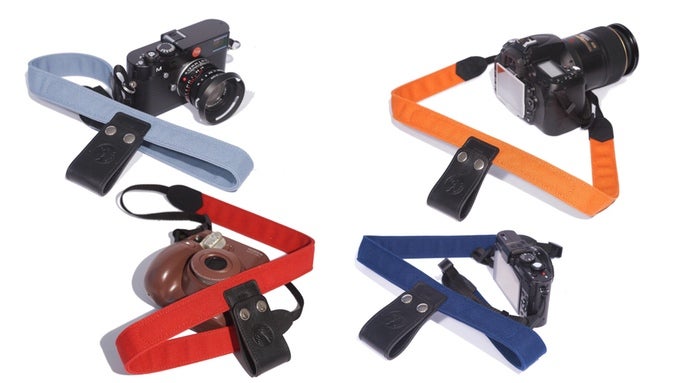 Everyone has a different preference when it comes to camera straps and, with the wide variety of straps currently on the market, it can be tough to decide which carry method is the best. I prefer an ordinary shoulder strap, but I know some shooters who prefer the old-school method of keeping it slung around the neck. The downside of that strategy is the pressure it puts on the neck, which is the problem addressed by the Camera Lift Strap, which is currently raising funds on Kickstarter.
The strap is built, for the most part, like a standard leather strap with a padded interior surface. There is, however, a small loop with a pair of strong snaps meant to connect to the top handle of a camera backpack. In doing so, the strap and the handle fully support the camera, taking the weight all the way off of the shooters neck.
Judging by the demonstrations on the Kickstarter page, the camera hangs in basically the same spot it would if it were worn normally. It's a clever idea, but it does make for an extra step involved with taking off the camera bag. Also, it kind of encourages you to keep your camera bag on while shooting, which is probably ultimately more taxing on your body than a camera on a strap.
There are only two weeks left in the Kickstarter and it's not quite half-way funded, so this may never actually make it to market, but it's a clever idea. Personally, I think the number of neckstrap shooters out there has just shrunk too low to really make this a viable product.
Kickstarter (Via DPReview)