KFC Is Making a Fried Chicken Bucket That's Also a Portable Photo Printer
No, seriously, it's a chicken bucket that prints photos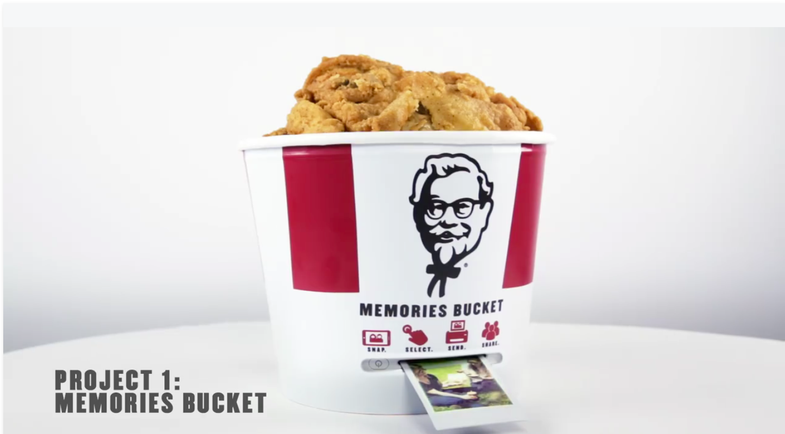 Introducing our Memories Bucket – Capture memories made with this limited edition anniversary bucket. Want one? #Happy60KFC

Posted by KFC on Wednesday, July 22, 2015
I know, that headline is a lot to unpack, but earlier today, KFC posted a video to their Facebook page about a project that will turn their chicken bucket into a wireless photo printer. There aren't many details to be had about the bucket printer, but the KFC social media people have been in the comments insisting that it's eventually going to be a real thing.
The prints actually appear to be similar to the Fujifilm Instax film, but there are no hard specs to be had just yet. Basically, you download the app, Bluetooth into the printer, and it spits out chicken-scented photos you can share with you and your friends.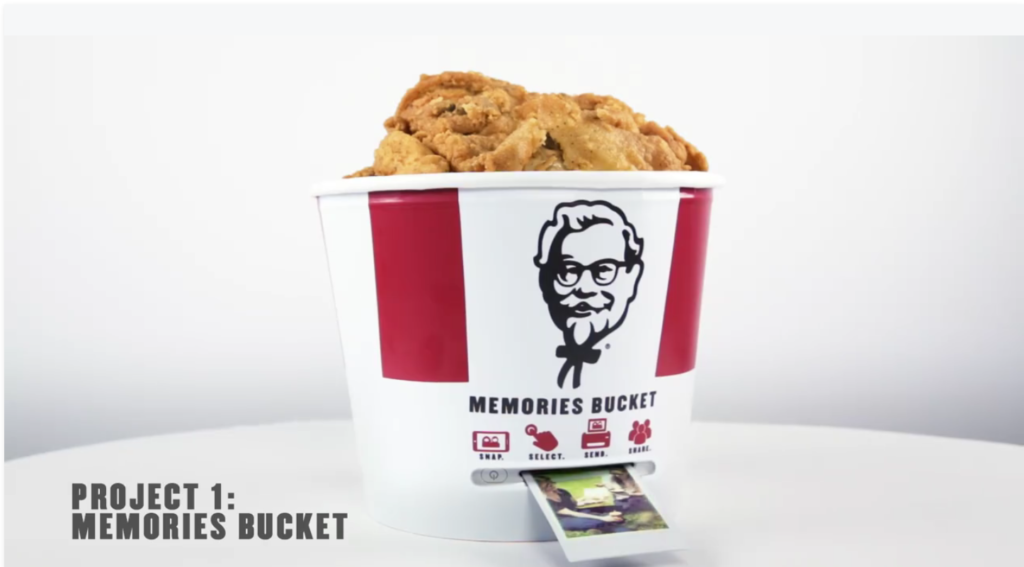 I know, it's a marketing stunt and it's probably pretty impractical to have your mobile photo printer built into a chicken carrying bucket, but I'm still a big fan of instant photography, and if it takes filling the printer with crunchy, greasy chicken to get people to try it, then so be it.
I put in a note to KFC's press department and will bring any information as it becomes available on this hugely important fried chicken photography product.