Jollylook Is an Instant Film Camera With a Vintage Look and a Body Made of Paper and Cardboard
It's not an old Land camera, but it sure looks like one.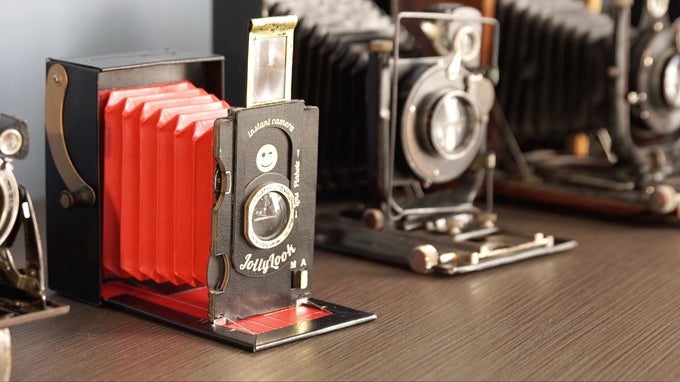 We may earn revenue from the products available on this page and participate in affiliate programs. Learn more ›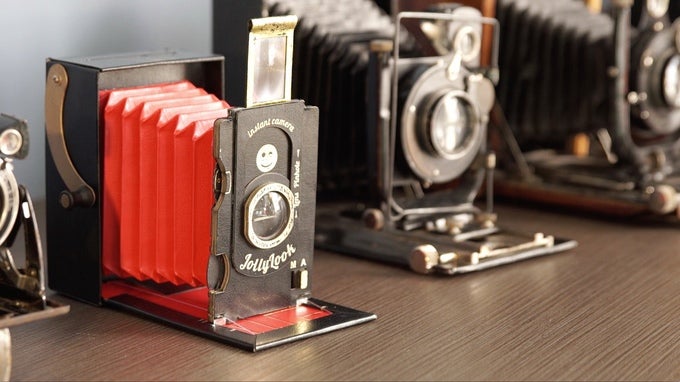 Just a few years ago, it looked like instant film photography was on its way to drying up completely. Things have seriously turned around, though, and there are tons of instant film cameras to choose from. Now, upstart Jollylook is entering the fray with a Kickstarter for a vintage-style camera made from coated paper and cardboard.
The camera itself is reminiscent of an old Land camera, complete with bellows. The collapsible lens allows it to fold up into a package a little bigger than the box an iPhone comes in. It has a pull-out viewfinder for framing photos and markings on the bottom of the camera to help choose the right lens position to focus. The rollers (required for squeezing the chemicals across the image for it to develop) are controlled by a crank.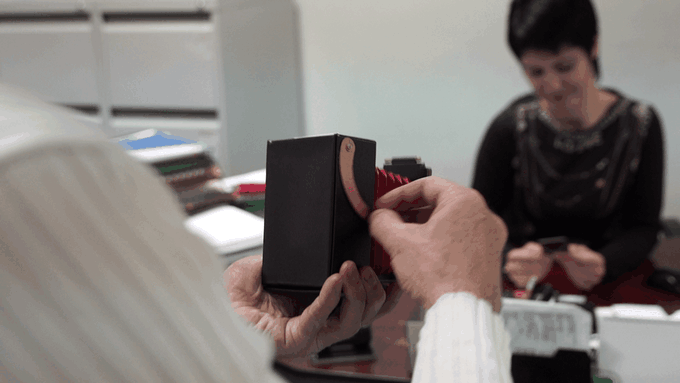 The whole thing has a very old-timey, whimsical feel, which matches the $35 price tag, which includes a $10 pack of Instax Mini film.
If you're looking to shoot a lot of instant film or get the true old Polaroid experience, you might want to go with something a little more advanced, but for the price, this seems like a fun novelty, a great gift, or even a way to get a kid interested in the process of taking pictures with something other than a smartphone.
At the time of writing, the Kickstarter is already almost $10,000 deep into its $15,000 goal with 30 days left to go, so it seems like it will almost certainly make its fund-raising goal.
As with all crowd-funding products, you should back them at your own risk because not every product that's promised ends up getting produced.
From: The Phoblographer