It Took 70,000 Images To Make The World's Highest Resolution Panoramic Photo
This 365 gigapixel shot is no joke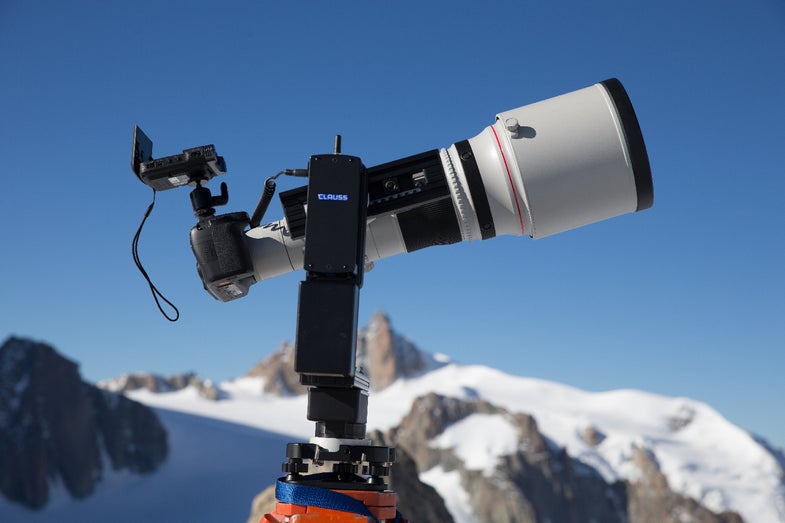 Five Photographers have created an image that they are claiming is the world's highest-resolution panoramic photo to date. The image is of Mont Blanc, the highest mountain in the European Alps, and it is part of the in2white project led by Italian photographers Filippo Blengini and Alessandra Bacchilega.
The team climbed to altitudes of 11,482 feet to complete the project by capturing every detail of the mountain and the surrounding landscape.
To make the image, the team used a Clauss precision pan-tilt head and a Canon EOS 70D with a 400mm f/2.8L IS II USM lens on a 2x converter. The picture took 35 hours of shooting to make over the course of 15 days, and is comprised of 70,000 individual images stitched together. The final image is a whopping 365 gigapixel photo, and took two months in post to perfect.
While the image as a whole is an extra-wide shot, the way it was made allows for incredible detail even when zooming in.
The whole panorama with zooming abilities and more info on the project can be found on the in2white site.