Instagram No Longer Requires Square Photos, Allows Portrait and Landscape Orientation
The square format is no longer essential to the Instagram platform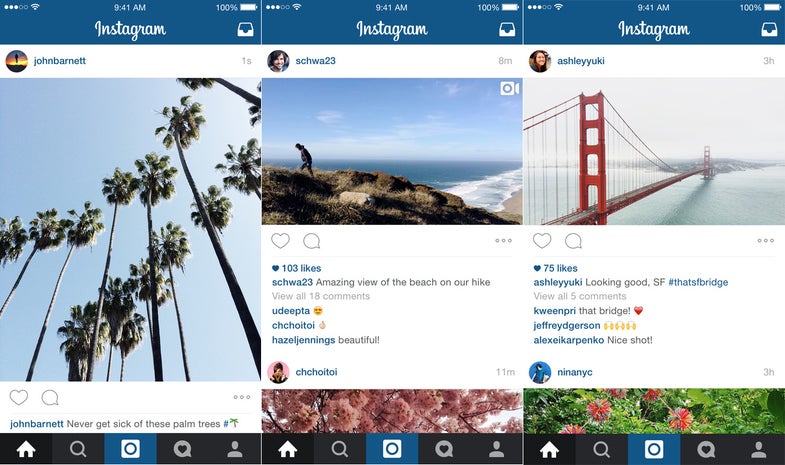 Instagram has caused a pretty substantial rejuvenation of the square image format that was, for a long time, strongly associated with Hasselblad film cameras. People found ways around the forced square format like adding padding to their images or even using special apps to circumvent the shape. Now, however, Instagram has lifted the square-only rule and now allows photos and videos in both portrait and landscape orientations.
Here's the quote from the Official announcement: "Square format has been and always will be part of who we are. That said, the visual story you're trying to tell should always come first, and we want to make it simple and fun for you to share moments just the way you want to."
In addition to the change, you can now also apply all filters to all types of media, so the same filters work for both video and photos. You can also adjust the intensity of the filters on videos.
This is perhaps the biggest change to come to Instagram since it became the massive photo sharing behemoth it currently is.
So far, the announcement hasn't been live long, but the reaction from users seems overall very positive. There's a sense of "finally!" that seems to emanate from comment sections discussing the topic.
Personally, I think this is a positive change for Instagram. I know many photographers use the platform for sharing their work and connecting with fans and other creative people, but don't like the idea of cropping images in a sometimes unnatural way. Now, that's no longer an issue.
Surely there are some Instagram purists who will decry the change, claiming that the square format was an inherent part of the service's charm and aesthetic. While that may be true for some, I think the overall increase in appeal for photography enthusiasts will be a net positive.
If you're an Instagram hater, is this enough to get you to try it out?