The Insta360 Nano Camera Adds 360-Degree Panoramic Capture to the iPhone
The iPhone doesn't have a built-in VR camera just yet, but this one plugs right in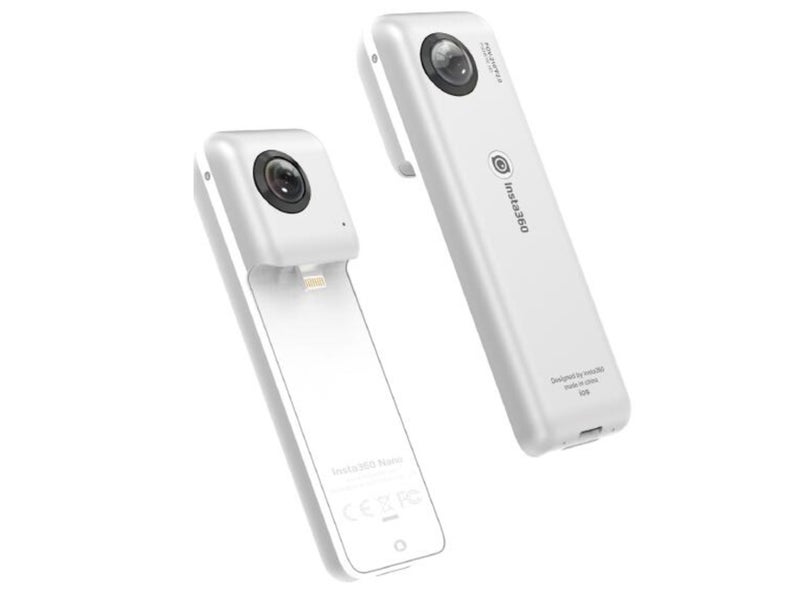 We may earn revenue from the products available on this page and participate in affiliate programs. Learn more ›

In its early days, a lot of people were eager to compare 360-degree panoramas and other VR-like photo applications to the ill-fated 3D fad circa 2008. But, 360 photography has already gained far more traction in the industry and it seems like it's just a matter of time before it ends up natively in smartphone cameras. Until that time comes, cameras like the Insta360 Nano, which plugs directly into the iPhone to capture 360 panoramas, will likely pop up all over.
The $199 camera is available on Amazon and has a built-in Lightning Port adapter so it plugs directly into the bottom of the iPhone. The Insta360 Nano has two imaging modules and lenses that work simultaneously to give a totally spherical capture.
It can shoot video at 3K resolution from each module, which can be combined into VR footage. From the examples, the image quality isn't exactly as mind-exploding as a high-end VR camera, but it's fairly affordable and lets you skip the step of having to upload footage after it's shot or to pair your phone to the camera via wireless, which isn't always reliable.