Take a refreshing dip into these splashy reader-submitted Photos of the Day
Morning raindrops, joyful beach escapades, and a trip to the Seychelles round out the winners.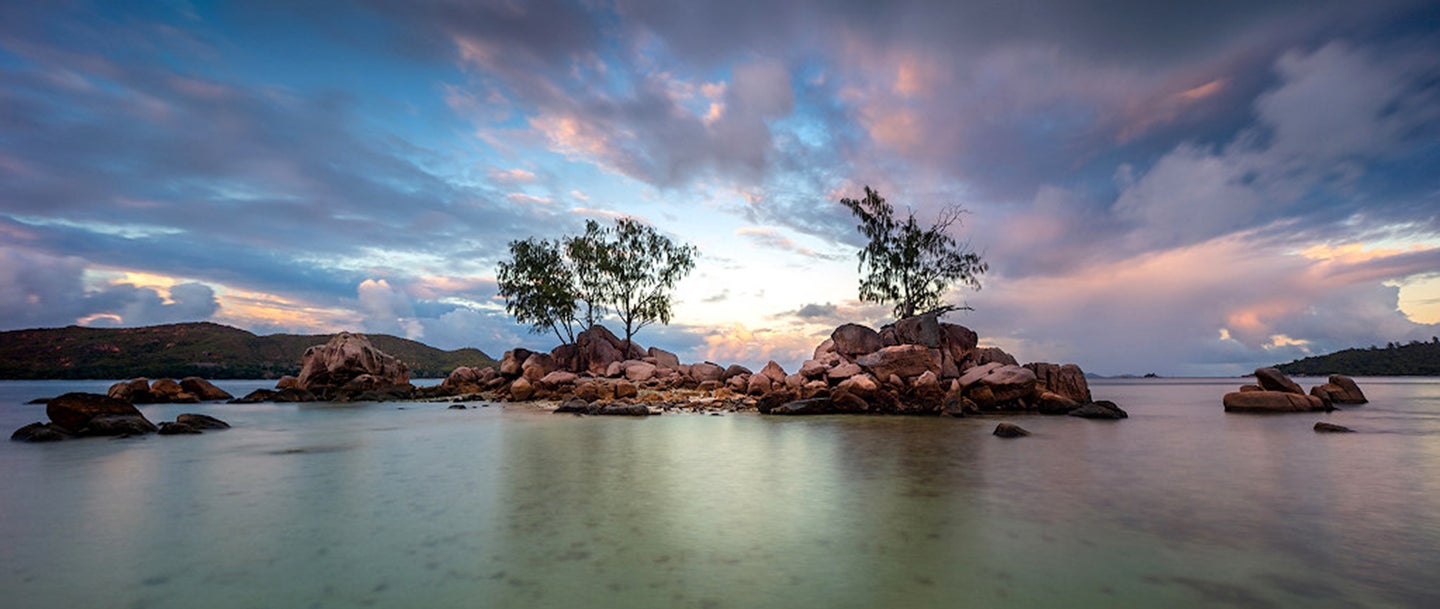 With summer comes the waves of heat, and depending on your part of the world, it might be something gloriously mild or a humidity nightmare. What better way to keep cool than with a dip? This week's Photos of the Day winners shared their best water images—some of which were tempting enough to have this editor packing her bags. 
Want to be featured in a future gallery? Weekly themes are posted Sundays. To enter, you can upload your submissions to our Flickr pool, tag them on Instagram, or join/upload them to our (NEW) Photos of the Day Facebook group.
Lead image by Aleksandr Matveev. See more work here.
Related: Using long exposure to create dreamy water photography
Water Droplets
Nature has incredible detail and Kevin Povenz captures it beautifully. I am always fascinated by the way water can magnify a plant's most minute qualities with a quiet beauty.
Into the surf
What's more refreshing than a mad sprint to the sea on a hot summer day? Instagram user PDX Nonno makes the joy of these youths palpable and now I want to dive right in, too.
Rose bloom after a morning rain shower
Jim Kerr documents silky rose petals bejeweled in a morning rain. I can almost smell the gentle scent of the flowers perfuming the fresh, damp air.
A blue heron trying to capture a fish
David Terao's picture made me giggle because this heron is doing (almost) exactly what I want to do in the Southern summer heat: dunk my head into a pool. And the splash of water, frozen in a split second, just adds to the frenzy and enthusiasm.
Tiny boat on the river
Water can be many things: tempestuous, an oasis, an ornament. But here, Chinmoy Biswas shows its tranquility as a person fishes on a still river in West Bengal, India. 
McKay Falls
Mike Bodnar's photo of McKay Falls in New Zealand reminded me of all the times (read: very few) I've gone hiking and been rewarded with a beautiful waterfall. Bodnar shot this on slide film with an Olympus OM10. That's a bonus point for me.