I, Photographer: Jonathan Mehring on the Collaborative Process of Skateboard Photography
A fascinating look into what it takes to nail the perfect skateboard magazine photo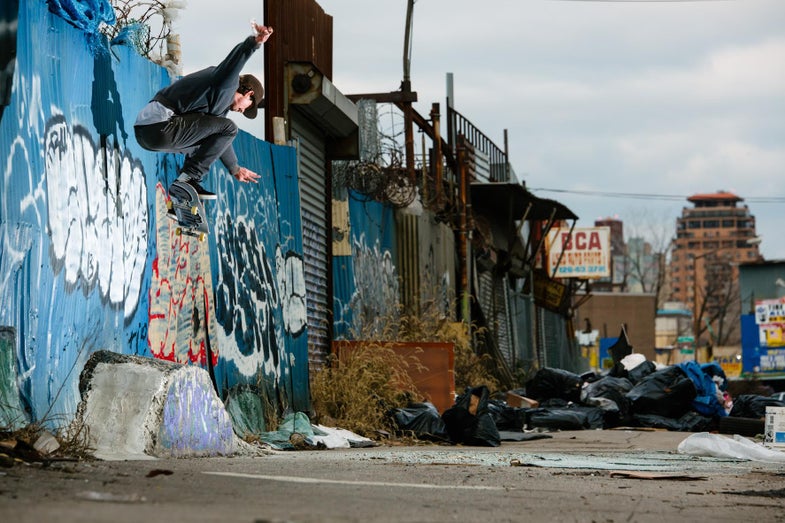 For our I, Photographer videos, we typically choose a scenic location, like NYC's now-iconic Highline or a beautiful beach. Skateboard and commercial photographer Jonathan Mehring, however, had something a little different in mind for his session. We met in Willet's Point, Queens, in New York City. It's an industrial neighborhood often referred to as The Iron Triangle, sitting in the shadow of the newly-built Citi Field, home of the New York Mets. There were piles of rubble, trash, and a surprising number of broken windshields strewn about the ground. Against one of the fences was a lump of concrete just above knee-height, which was to be the skate spot for the shoot. It was dangerously close to some razor wire that needed to be pushed back with a stick. It was an amazing spot for a skate photo.
As Mehring explained, the environment plays a crucial role in a good skateboard photograph. Jonathan has been capturing skateboarding for decades, developing a hugely impressive and diverse list of publications, including all the big names in skateboarding. He also has a successful commercial photography client roster and a new book called Skate the World, which is a fascinating photographic trip around the globe with a focus on skateboarding culture.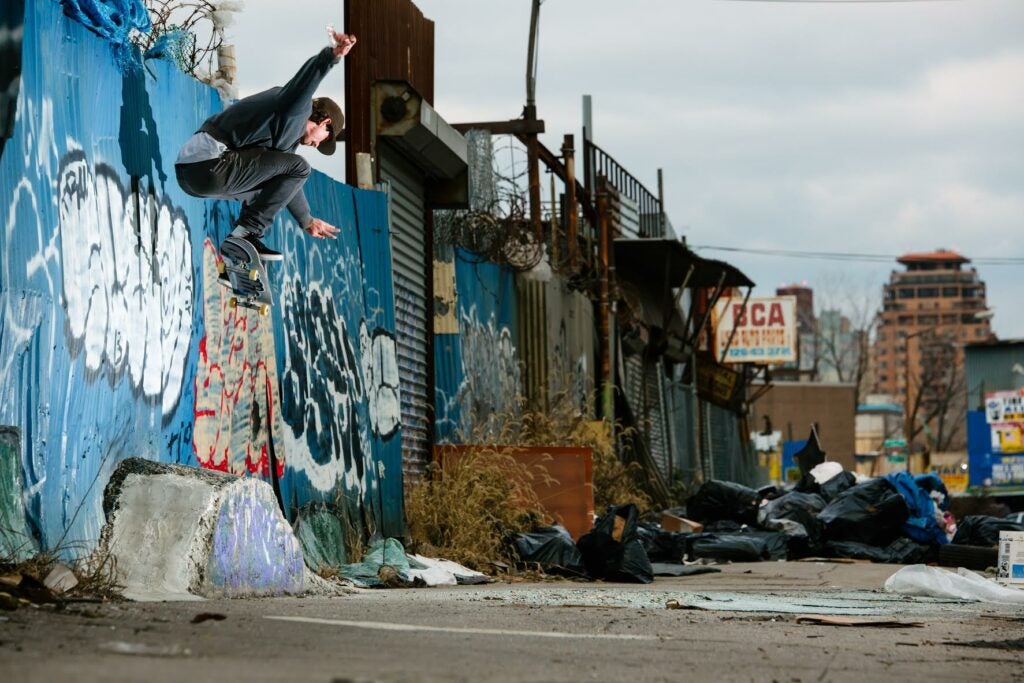 We learned a lot watching Jonathan work. If you want to see more of his work, check out his official site, follow him on Instagram, and pick up his book.