I, Photographer: Editorial Sports Shooter Anthony Geathers
A New York City-based sports photographer whose work goes way beyond the field of competition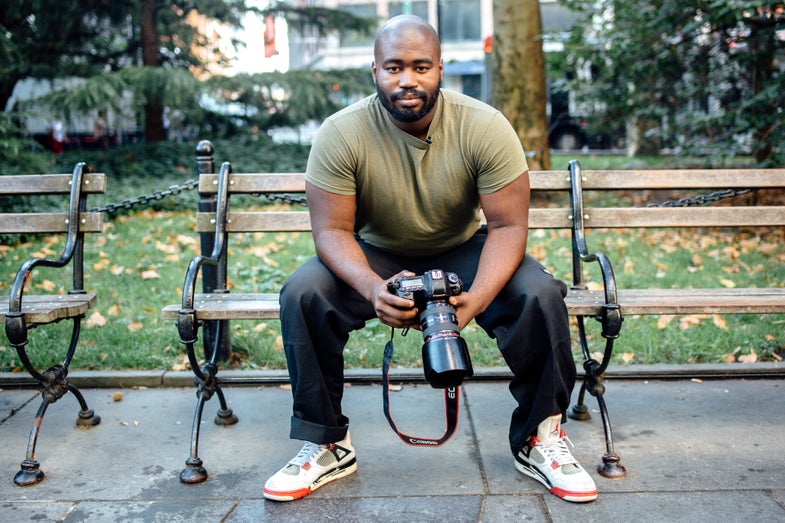 We first came across the work of Anthony Geathers on his prolific Instagram feed, which is filled with images, primarily concentrating on combat sports like boxing and mixed martial arts. His images, however, go way beyond the typical glossy sports images we've become so accustomed to in magazines and newspapers. He has a very distinct documentary style that's heavily influenced by some of the great photographers that came before him like Al Bello and Gordon Parks.
Geathers picked up photography as a young man, before enlisting in the Marine Corp. where he served as a machine gunner in the infantry. Now, he's enrolled as a full-time photography student, but watching Anthony shoot makes it abundantly clear that the military discipline is still very present. When shooting at the iconic Church Street Boxing in New York City, he dropped into a perfect prone position in order to get the shot. His work ethic is also intense, demonstrating that frequency and quality aren't mutually exclusive.
All of his hustle has paid off, landing him work for clients like Adidas and granting him access to world champion fighters like UFC welterweight champ, Robbie Lawler.
You can follow Anthony on Instagram and see more of his work on his website.