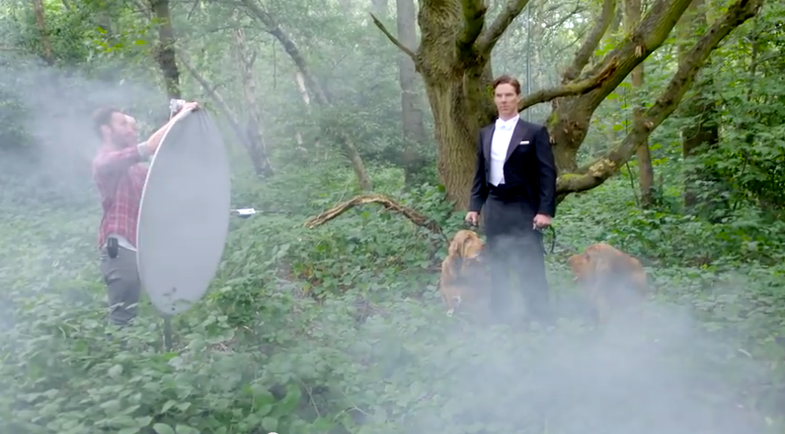 Many behind-the-scenes videos end up completely devoid of useful information, but this video about Jason Bell's shoot with Benedict Cumberbatch for Vanity Fair was produced by Phase One, so it actually has some photographic information to grab onto.
The shoot takes place in the woods and uses a whole variety of lights as well as a smoke machine. If you have never worked on a shoot of this scale, it's interesting to watch the photographer interact with both the talent and his assistants. A lot of people need to put in a lot of work in order to pull off something like this in an efficient and effective way.
The other interesting thing about this video is the amount of feedback that Cumberbatch gives to Bell as they're shooting. It's a great reminder of just how important it is to collaborate with your subjects. Sometimes they can have some really great ideas that come from outside your original artistic vision.
Of course, since the video was made by Phase One, it has some love for their cameras, but at more than 11-minutes, it's one of the better behind-the-scenes videos I've seen in a while.