Traveling Photographer: Viewing Vermont
Ramble its byways, camera in hand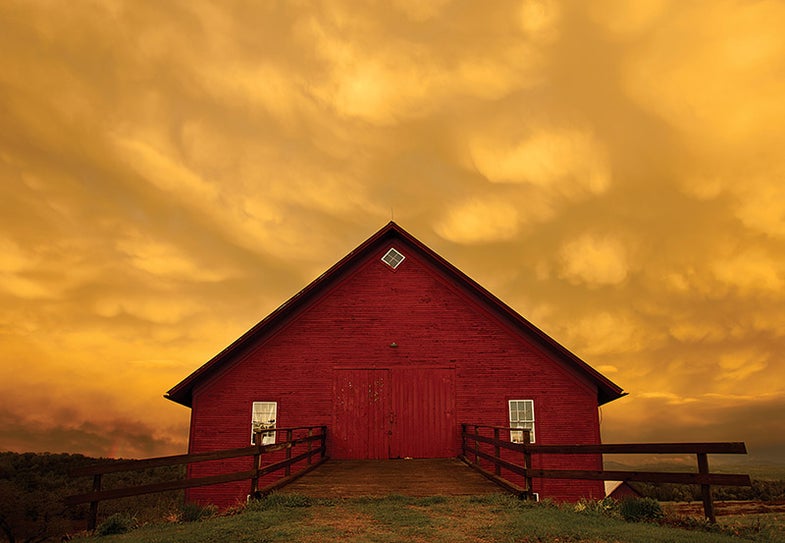 The best way to pierce the rural heart of Vermont is to simply wander, advises Middlesex-based shooter Kurt Budliger. "It has thousands of miles of dirt roads and is an intimate-landscape shooter's paradise," he says.
Route 100 is a great place to start. This road meanders from Massachusetts to near the Canadian border. The Mad River Valley between Warren and Waitsfield is particularly pretty, says Budliger. "It has picturesque farms and mountain views. And there are great covered bridges in Waitsfield and Warren."
Further north, Moss Glen Falls offers one of the most photogenic spots in the state. "The access is very easy, with a large parking area just north of the nearby falls," the photographer adds.
Groton State Forest in Plainfield provides wild woodland, lots of small ponds, and the possibility of moose and loons. A favorite stop for both misty morning and good sunset lake views: Ricker Pond State Park in Groton.
Center-state near Wood­stock, you'll find classic views of the Jenne Farm (dubiously claimed to be the most photographed farm in North America) and Cloudland Farm (north of Woodstock on Cloudland Road).
For northern Vermont, Budliger suggests Lake Willoughby, a fjord-like lake that was carved by glaciers. "Its southern tip provides amazing views of the nearly vertical cliffs, which are not to be missed," he says.