We can all point a camera at ourselves. But to make a truly thought-provoking, beautiful, and magnetic self-portrait is another matter. Read on to see how some top photographers are lifting self-portraiture to new heights, and let their stunning work inspire you to make your own.
The current rage for selfies among shooters of all ages and backgrounds comes as no surprise. Self-portraiture has exerted an irresistible appeal to photographers from the medium's earliest years, and, with smartphones, it's easier than ever to shoot one. And today talented photographers continue to focus on themselves with amazing results that far surpass most of what slides through your Instagram feed. The five interviewed here have collectively spent decades using themselves as models. Here's how they do it, and why they are their own best subjects.
Why Self-Portraits?
Liu Bolin of Beijing, China, whom you can (just barely) make out in the image above, uses the self-portrait for unusually elevated ends: as a political tool in the struggle for human rights. In 2005, Liu explains, Beijing city management forcibly demolished Suo Jia Cun, at the time Asia's largest artist community. As one of the creative people who resided there, Liu started Hiding in the City, a series of photographic self-portraits meant to spotlight the effort to make Liu and his fellow artists "disappear."
Liu's Hiding in the City portraits are no ordinary photographs; they require a team of painters and photo assistants who spend upwards of four hours for a typical portrait, applying paint to his body and clothing. Each project takes weeks of research, including background scouting, paint matching, and preliminary test shoots. (See more of his work at kleinsungallery.com.)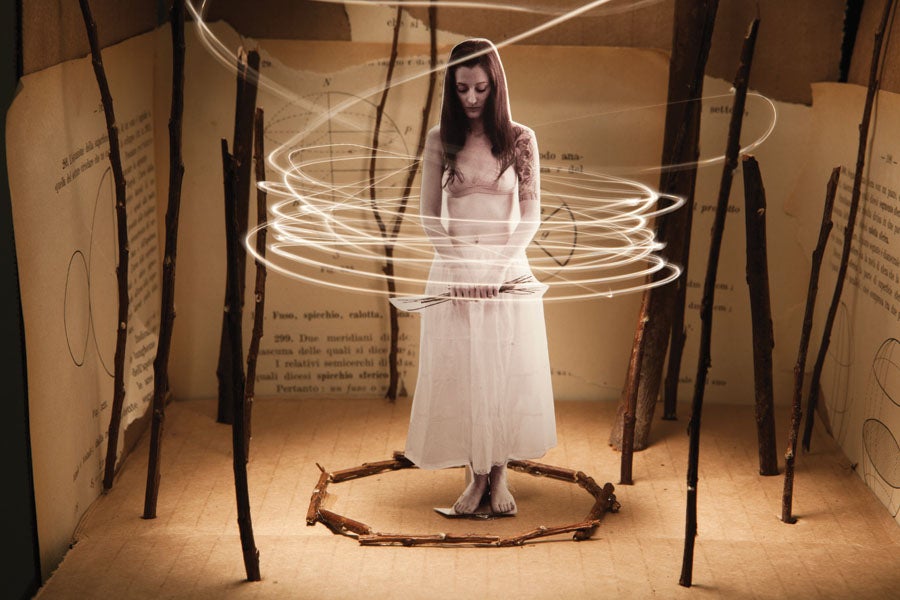 In our group, though, he's atypical. For most of the photographers described here, self-portraits make a personal—not political—statement. Many got their starts in self-portraiture as insecure art students who were curious about how they looked to the outside world. Sara Lando (saralando.com), an Italian fashion and advertising photographer, is typical. "For me, self-portraits were a form of therapy," she explains. "I started taking [them] as a way to find out things about myself. I wasn't the most confident girl growing up, and [I was fascinated by] how I could trick the camera into making me appear beautiful."
Ironically, she ultimately discovered that flattering pictures of herself didn't capture her authentic self. Learning the difference between images made to gratify her vanity and those that expressed her inner life, she says, was a catalyst that helped her become a better photographer of herself and others. Now, multifaceted images of herself reveal an emotionally complex persona that she feels is truer.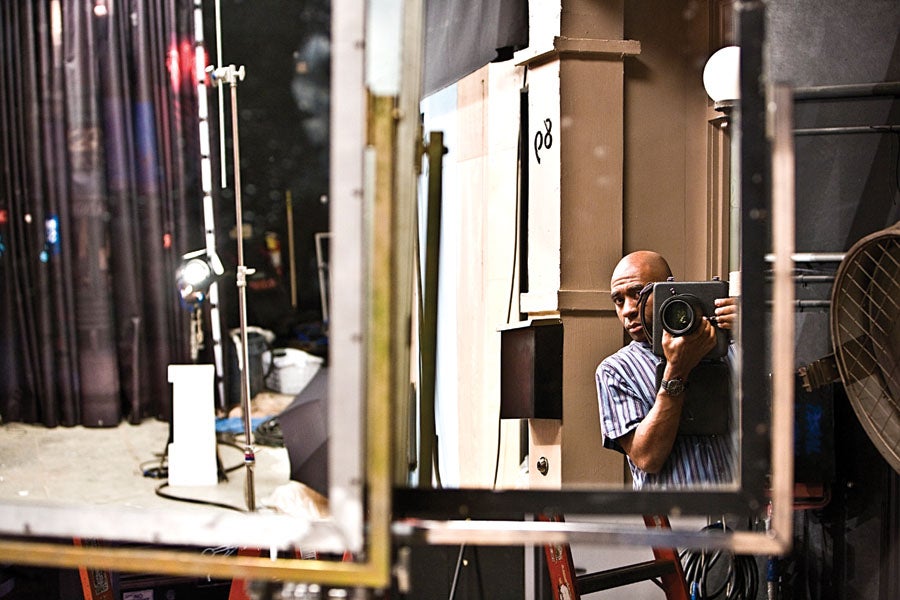 Quantrell Colbert (quantrellcolbert.com) is a well-known Atlanta-based celebrity photographer. Most of his self-portraits are shot in a mirror: it presents his reflection within a larger, graphically charged background. Similarly, he often photographs his shadow, setting it within a variety of unusual framing elements.
Like Lando, Colbert credits self-portraiture with refining his eye. It has taught him about composition, portraiture, and, he claims, photography in general. "Self-portraits constantly present themselves to me. I don't necessarily look for them," he says. "When I see an interesting background or reflection, I start shooting and keep going until I get it right," he says. "I never let a good background go to waste." Zev Hoover, a 14-year-old phenom from Natick, MA (fiddleoak.com), has produced a series of what he calls "littlefolk" self-portraits that have earned him, among other national publicity, a segment on ABC's Good Morning America. He says he's drawn to self-portraits for "the total control they offer over every aspect of the image. I think that is one of their best attributes. Artists can express themselves completely."
His "littlefolk" pictures present him shrunk to fairy-like proportions in a world that dwarfs him in its overblown, threateningly outsized proportions. His portraits convey a sense of isolation, and in them he often poses himself dangling precariously, in mid-quest, struggling, or deeply contemplative. "The [littlefolk] world can be barely recognizable, and that is fascinating to me," says Hoover.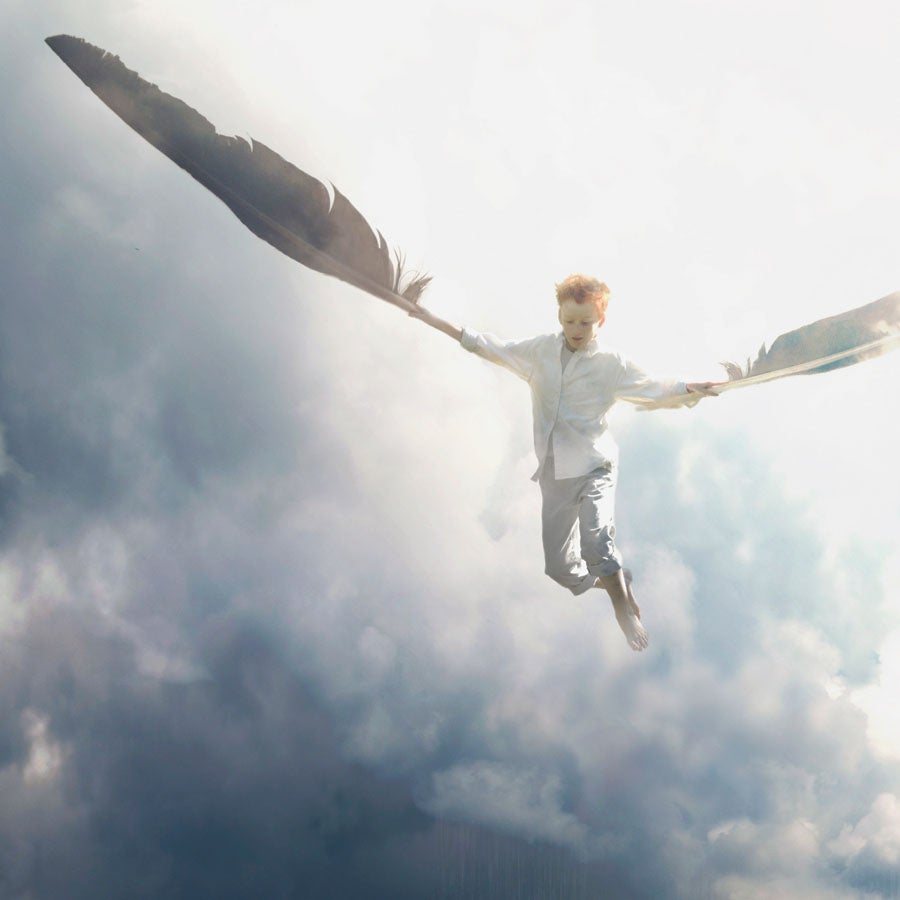 Imagining Your Results
The conceptual process of imagining and then executing self-portraits intrigues all these photographers. For Hoover, the process starts with scouting backgrounds. He selects them by imagining the view from the littlefolks' perspective. "It involves a lot of bending over and putting my eye near the ground," he explains. The backgrounds often dictate the mood, content, and message of the final picture.
Once Hoover has found his backgrounds, he experiments with posing and lighting his model—usually himself. "I try to match the lighting as closely as possible between the person and the background. Soft lighting seems to work best." He then takes both pictures into Photoshop and extracts his figure from the studio background, draws appropriate shadows around it, and syncs the color balance of subject and background before merging them. The whole process typically takes about four hours.
Backgrounds are clearly central to Liu's self-portraits. "In China, I choose backgrounds that record the changing mindsets of the Chinese people, [and the implied] problems that arise from [subsequent] changes in society," he explains. While he found the background on our opening spread in Paris, most of his earliest portraits are made against iconic Chinese scenes.
For Lando, the process starts far outside of photography or concern for backgrounds. "I start obsessing over something. It might be something I dreamt, a bit of conversation I overheard, or a found object," she says. She then imagines how to turn this haunted something into a self-portrait. "I scribble notes in my notebook and replay my thoughts over and over until a concept becomes clear," she explains. Once in the studio, she has a vague notion about the final image, but, she says, that's rarely what she ends up with.
Lando works hard to introduce variety in her self-portraits. Always using the same lighting, for example, "is like never changing your tone when you speak."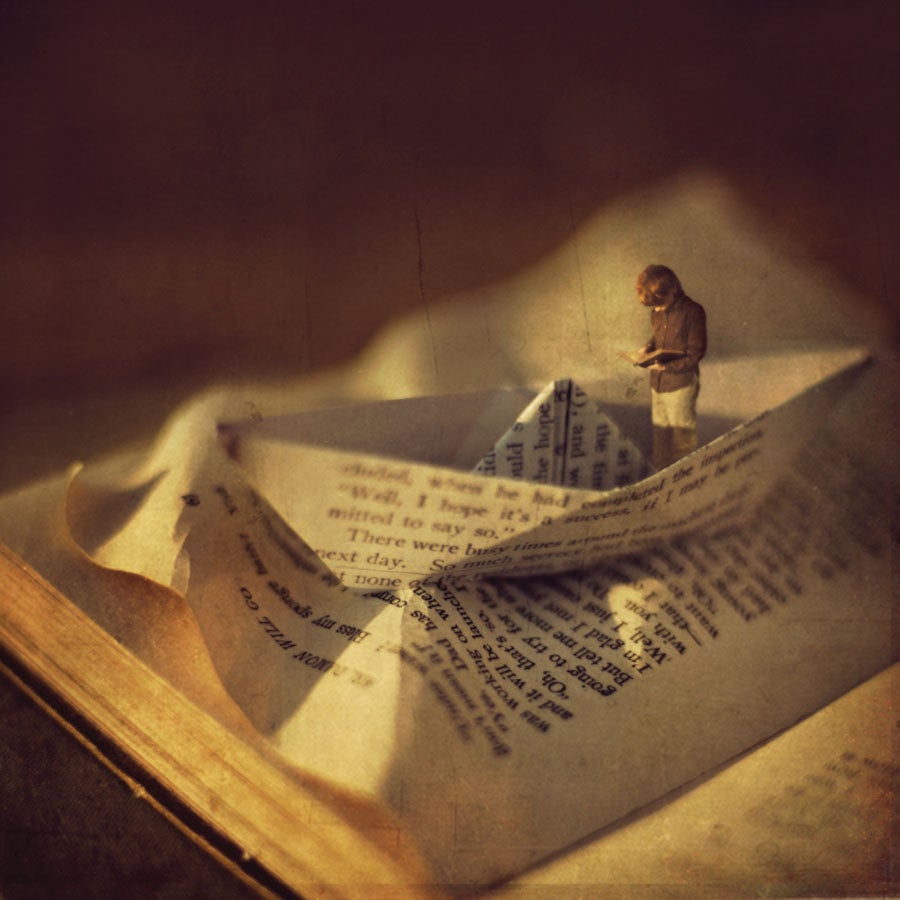 Search for Inspiration
Toying with the idea of photographing yourself? Photo sharing websites like flickr.com, photo.net, photobucket.com, and smugmug.com let you search for inspiration and stimulation among thousands of self-portraits uploaded by site members. Almost all these sites have formal or informal groups that participate in daily and weekly self-portrait projects. Flickr alone hosts dozens of groups dedicated to the genre with names like "Self-Portrait Tuesday," "Self Reflection," and "Funny Self-Portrait."
Michael Lewis, a Los Angeles-based celebrity portrait photographer (michaellewisphotography.com) has regularly turned his camera on himself—sometimes staged with his more famous subjects­—for more than 15 years. Like the shots here, his pictures typically present a pensive figure in a location that reveals a bit of his everyday life.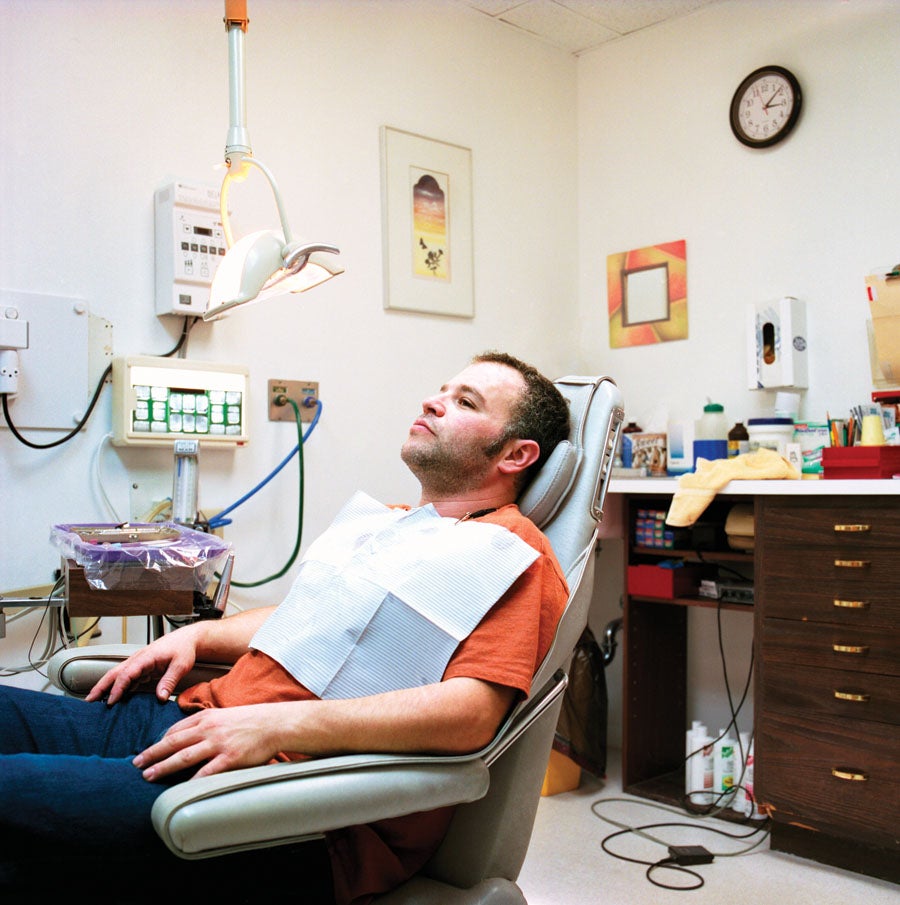 Lewis highly recommends that all photographers give self-portraiture a try. "If only because it keeps you in touch with how it feels to have a camera pointed at you. It [can result in] a level of empathy for your subjects that portrait photographers should never lose sight of."
Lando agrees. Being behind a camera is a safe place, she says, and we tend to forget how scary the other side can be. "Self-portraits are fun," she continues. "You don't need anyone's permission. And they're a great way to experiment without having to deal with the expectations of others. If the photos don't work, you can delete them and start from scratch without having to give anyone an explanation."