I, Photographer: Martial arts photographer James Law
James Law, photography director for UFC magazine, travels the world shooting mixed martial arts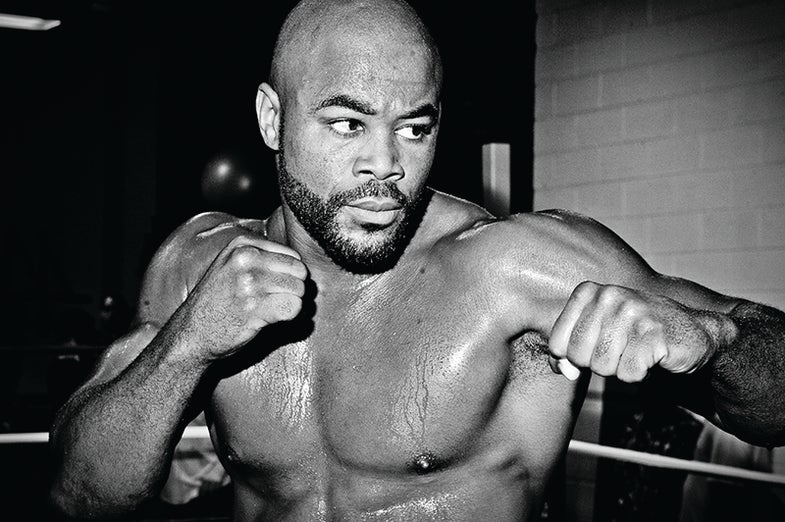 How did you get started shooting mixed martial arts?
I was big into Brazilian jiujitsu and muay thai, and I wanted to turn my camera onto what I loved. I started shooting portraits for fight posters and thought it would be fun to accompany one of my friends down to a fight in Mexico. I shot that fight, and shot a couple more. With just four fights under my belt, I was asked to shoot a huge Strikeforce event. Fifty UFC fights later, and I've been all over the world.
Does your fighting experience help your work?
My rudimen​tary understanding of mixed martial arts has contributed immensely. Initially, it opened the door, but it also helps me understand the fighters' technique. Photographers without fighting experience may not position themselves to be ready when that action is happening. You have to make sure you're in the right spot around the cage to catch that amazing knockout.
Walk us through shooting a fight.
We don't look at the fight event in terms of a single night; we look at it as a week. There's an open workout process, so all the fighters will come, warm up, and train—I'll shoot those. After that, I'll shoot the press conference. The next day they do weigh-ins. If I know the fighters, I'll meet with them the night before as they're cutting weight. I'll sit in the 110-degree sauna with them. It gets pretty wild and they're certainly suffering. Imagine cutting 20 pounds in a day!
What about the fight itself?
The fights start at 3:30 p.m. and last for a solid six hours. If you don't pace yourself, there's a risk of burning out, so I'll listen to music and make sure I have a little bit of food on me. When the fighters are walking out, I'll be six inches from these guys, capturing these great moments right before they're about to hop in the cage. Once you get in your flow, you're in a beautiful place where you're just glued to the action.
What gear is essential for you?
I use Nikon D3s and D3 bodies, 70–200mm f/2.8G VR, 24–70mm f/2.8G, and 14–24mm f/2.8G Nikon zoom lenses, and a 50mm f/1.4G Nikon. I also shoot a lot of fun portraits with my Contax T3—a 35mm-film point-and-shoot camera. In digital, I shoot JPEGs instead of RAW because I can shoot longer bursts and don't use as much storage space. If I were always shooting RAW, my buffer would fill up quicker and I would end up missing the shot that I really need. For gym portraits, I'll also use three Profoto D1 Air monolights with a couple reflectors.
What sort of unique challenges do UFC photographers face?
The biggest challenge is keeping your concentration level up when you're cage-side, shooting for six and a half hours. It can also be a tough lifestyle. Picture traveling for 21 hours to get to Rio de Janeiro. You check in and the first thing you need to do is to go shoot an open workout for four and a half hours, in a place that you've never been. You do that four times throughout the week. Back at home on Monday, we're planning shoots and finalizing contracts. If you weren't 100-percent in love with both photography and the sport, it would be a tough road.
_James Law, the photography director for UFC magazine, travels the world shooting mixed martial arts fights. See more of his work at __PopPhoto.com/JamesLaw and www.jameslawphotography.com_