Tips from a Pro: Brian Harkin Environmental Portrait Photography
A Wall Street Journal shooter shares his tips for the ultimate environmental portrait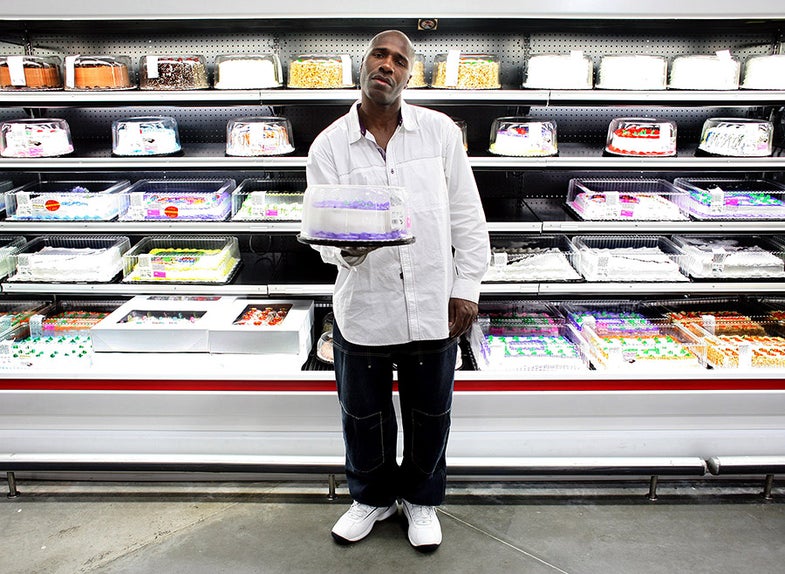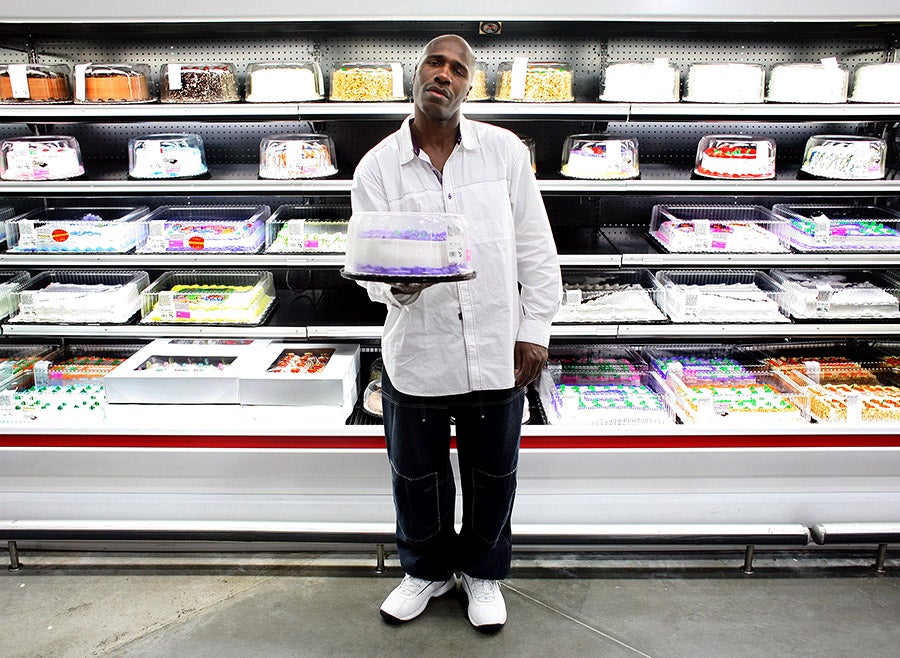 Brian Harkin is a full-time photojournalist who shoots for the likes of The New York Times and The Wall Street Journal. His specialty, however is environmental portraiture.
Dan: What exactly is an environmental portrait, how does it differ from a typical portrait?
Brian: An environmental portrait, also called a location portrait, uses a person's surroundings to tell more about that person. Sometimes this environment is directly connected to who they are—it's that person's home, place of work or community. Other times the environment has little or no connection but helps create a mood that contributes to an understanding of that person.
Give me a little background about yourself as a photographer. What got you into shooting portraits?
I took an introductory photography class in the 10th grade and started working for the yearbook and newspaper. I did six newspaper internships throughout college, and portraits had always been a part of my newspaper work. After I graduated from college and started my freelance career I put more effort into my portraiture because it's a specialization that gets assignments. I kept at it because it's fun.
Take me through the process of how _The Wall Street Journal _assigns you an individual to shoot?
I receive a phone call, and if I'm available I'll accept the assignment. Sometimes the shoot details—like time, duration and location—are already set, and other times I'll need to call up the subject (or their public relations person) to figure out these details. If possible, I call the subject beforehand to introduce myself. I make sure I know which section the portrait is for, as a news article might require a different approach than an arts feature. Sometimes (more often with magazine assignments) there's a conversation or two about art direction, which might cover where in the magazine the photo(s) will run and at what size.
What kind of pre-shoot research do you do?
I might read a draft of the story if it's available, talk with the photo editor, talk with the writer, talk with the subject or do an internet search of the subject. I'm looking for information that will help me understand who the person is. If there's someone to ask about the location, that's important, too. It's worth the effort to make sure you have more options than a conference room. But each shoot is different. A few weeks ago I photographed an author who had that week's fiction in The New Yorker, so my research for that shoot was reading his short story.
How much time do you generally have to shoot? How do you budget that time in terms of set up ect?
It varies. I've had five minutes, and I've had hours. If I do need time to set up, I make sure that it's clear beforehand how much of the time is for set-up and how much is for the actual shoot. So if my time with a subject starts at 2, I might arrive at the location at 1 to set up and scope out the location options.
What gear do you generally use?
I use a Canon 5D Mark II, a 24 f/1.4, a 50 f/1.2 and a 70-200 f/2.8 and Profoto 7B light kit with various modifiers.
**What are some characteristics of a strong environmental portrait? **
The environment shouldn't overpower the person. You want to show who the person is, not use the person as a prop.
How do you keep the background from being "busy"?
A picture composed of only meaningful elements will probably not feel busy. Ideally each element of the background contributes something to the portrait. That doesn't mean the frame has to be simplified. There could still be a lot going on.
What makes a shoot successful? Have you ever had a shoot that went horribly wrong?
With assignment work, a successful shoot is one that produces images that the editor can use well for the story. I'm not shooting for my own enjoyment (though I am usually enjoying myself); I'm shooting for my editor and for the story. I haven't had a shoot go horribly wrong, but mistakes really burn at me for a while afterward, so I've learned to do everything I can to get things right. Knowing I missed an opportunity is a burden.
**How do you get your subjects to loosen up? **
Most of the time it's by engaging the person in conversation, but sometimes people who don't care to converse are reassured by me being in control of the situation, by being professional and clear about what I need.
**Is coming up with the concept for the shoot a collaborative, or individual effort? **
My work isn't very conceptual, so I'm usually left to my own judgement to figure out how best to present someone. I need to be able to react to the setting and to the person, and if you pre-visualize too heavily the subject can end up getting lost.
Who are some cool people you've met?
I had memorable portrait shoots with Eleanor Squillari, Bernie Madoff's former secretary; Felipe Calderón, the former president of Mexico; two Army deserters who needed to remain anonymous; Willie D of the Geto Boys, with whom I drove around Houston while he shopped for his son's birthday; and a few businessmen whose stubbornness (in matters other than our photo shoot) and clarity of purpose I learned a lot from. I like when I'm pulled out of my own world and I get to see things from another person's point of view.
Do you ever get nervous going into a shoot, especially when it's a celebrity? What about shooting other creative-type?
Sometimes. With big-name people there might be a strict time constraint, the publicist might be making demands, or the person has done so many photo shoots in their career that it's difficult for me to find something beyond a practiced look into the camera. Any of those can make me nervous. Photographing artists is sometimes nice because they have a patience that, I think, comes from their sense of process.
**Many of your portraits seem to take on a light-hearted, fun sort of vibe. Is that intentional? How do you bring out that side of these individuals? **
A few years ago my portrait portfolio felt very tense and dark, and I made an effort to brighten it up. During a shoot, I try to keep the momentum going, and to keep it positive, and if I can do that the light-hearted moments are more likely to happen.
See more of Brian's work in the gallery above and on his Website here.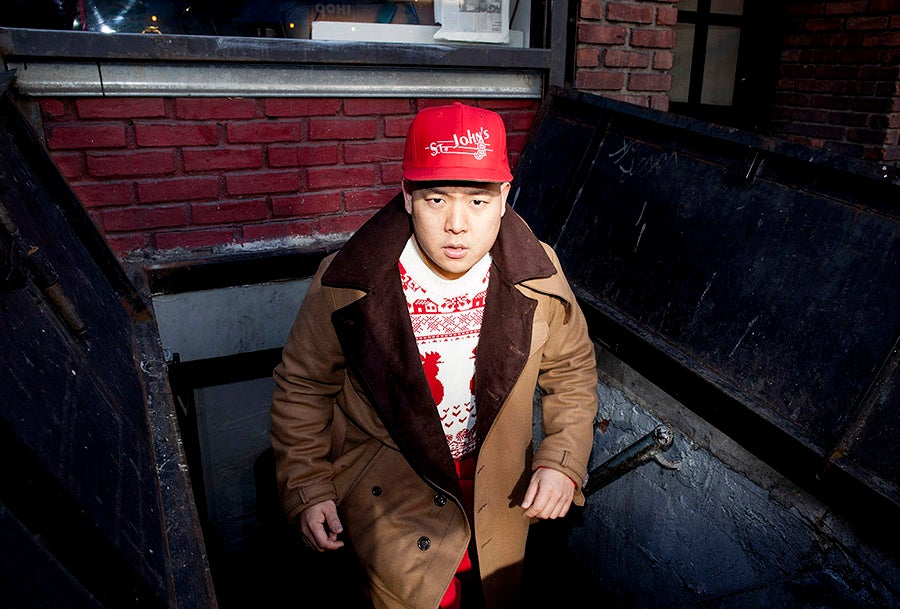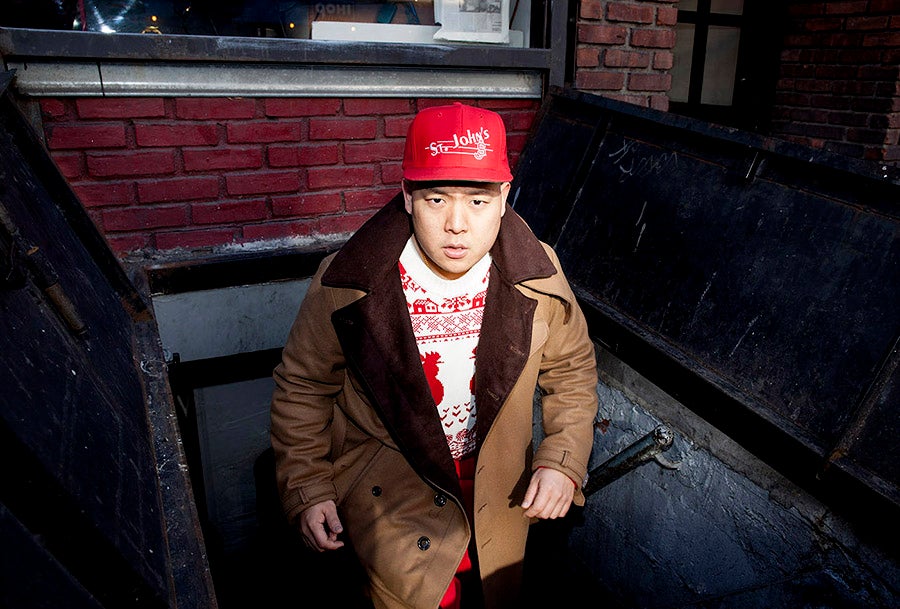 Brian Harkin #1
Chef and author Eddie Huang.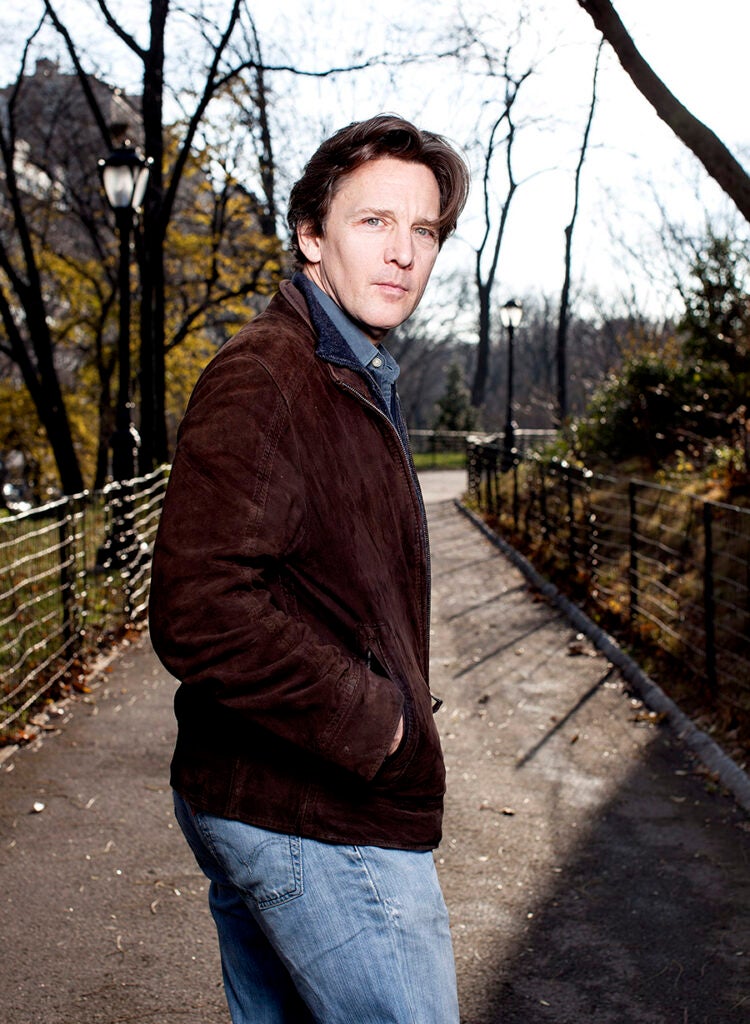 Brian Harkin #2
Actor, writer and director Andrew McCarthy.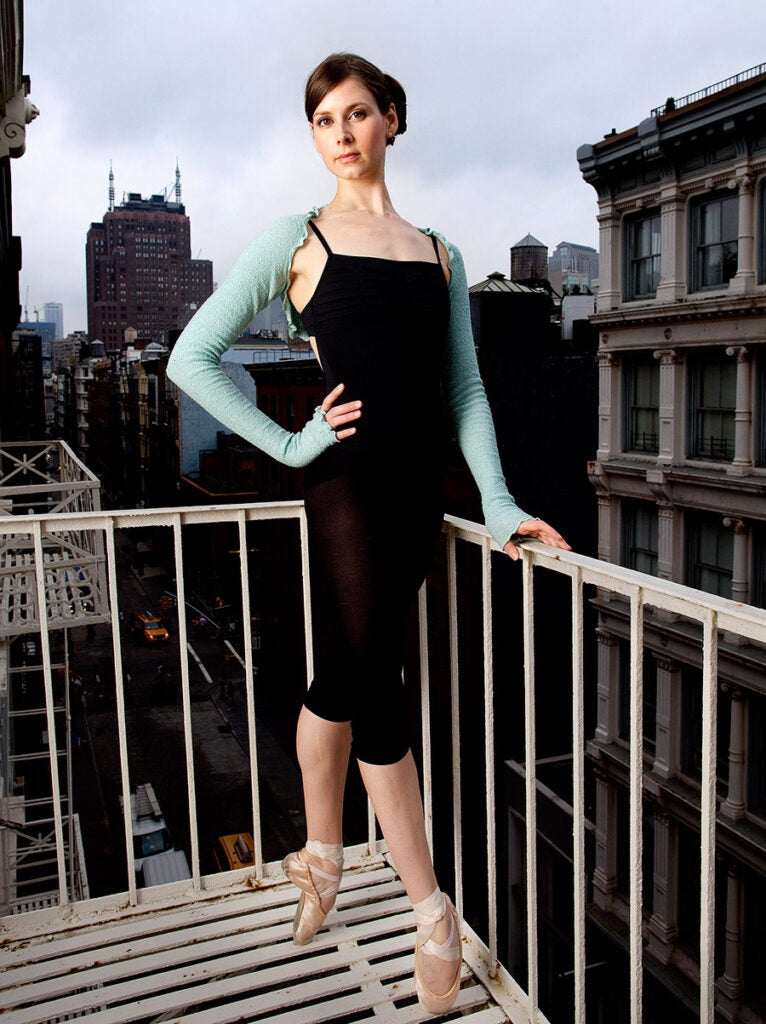 Brian Harkin #3
Entrepreneur and ballet dancer Mary Helen Bowers.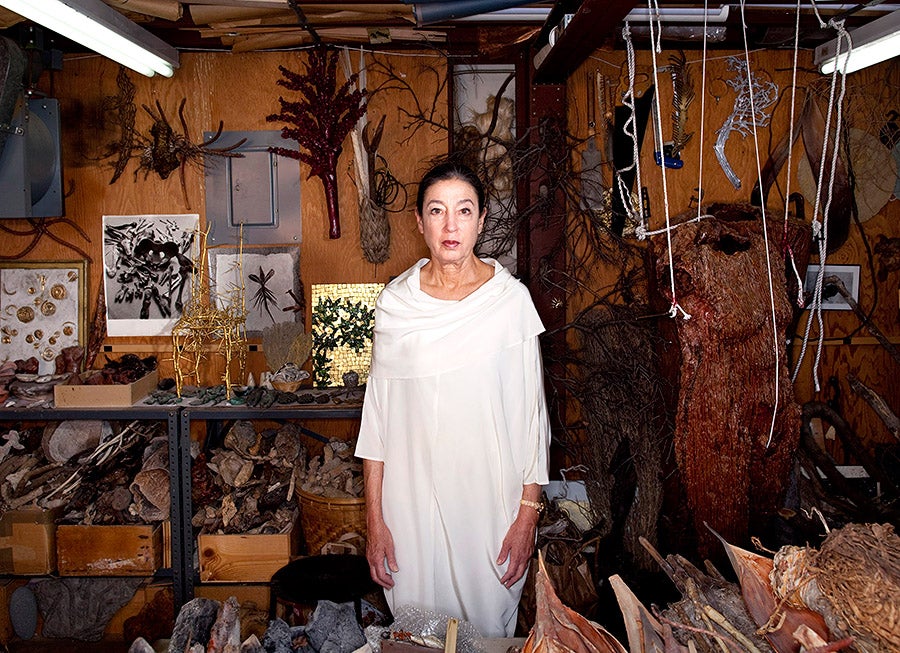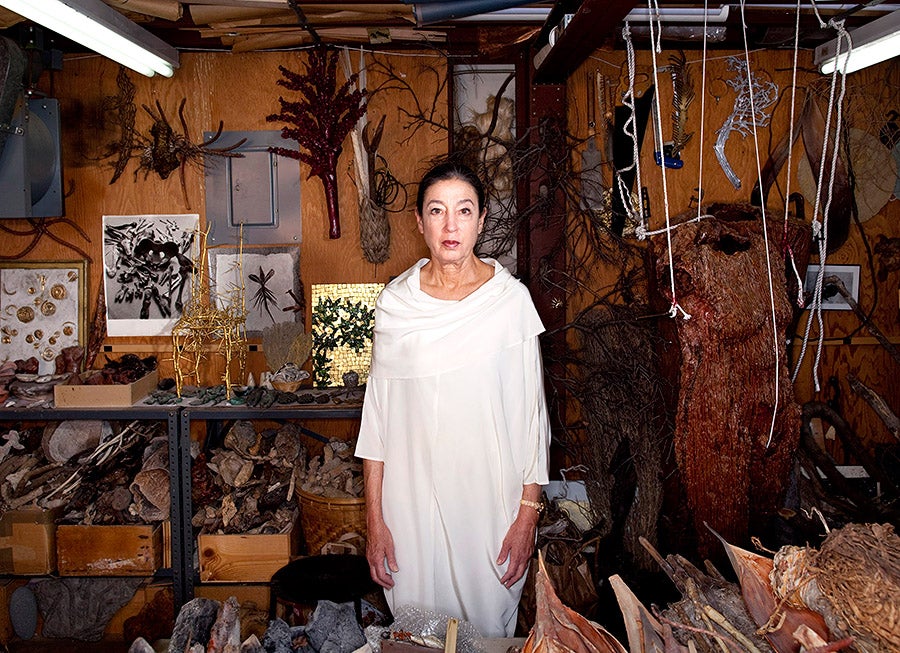 Brian Harkin #4
Artist Michele Oka Doner.
Brian Harkin #5
Designer Elie Tahari.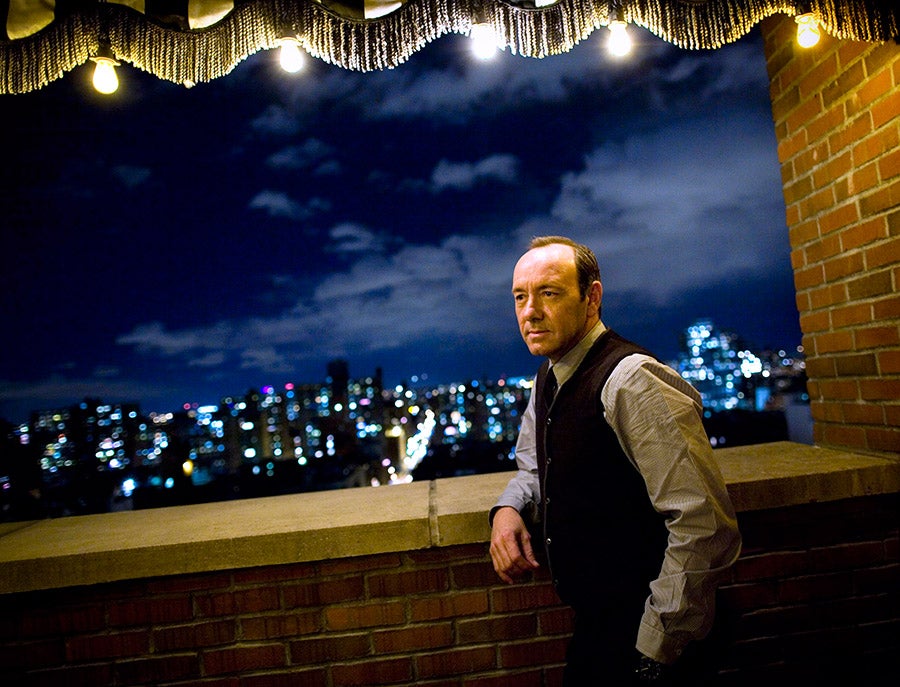 Brian Harkin #6
Actor Kevin Spacey.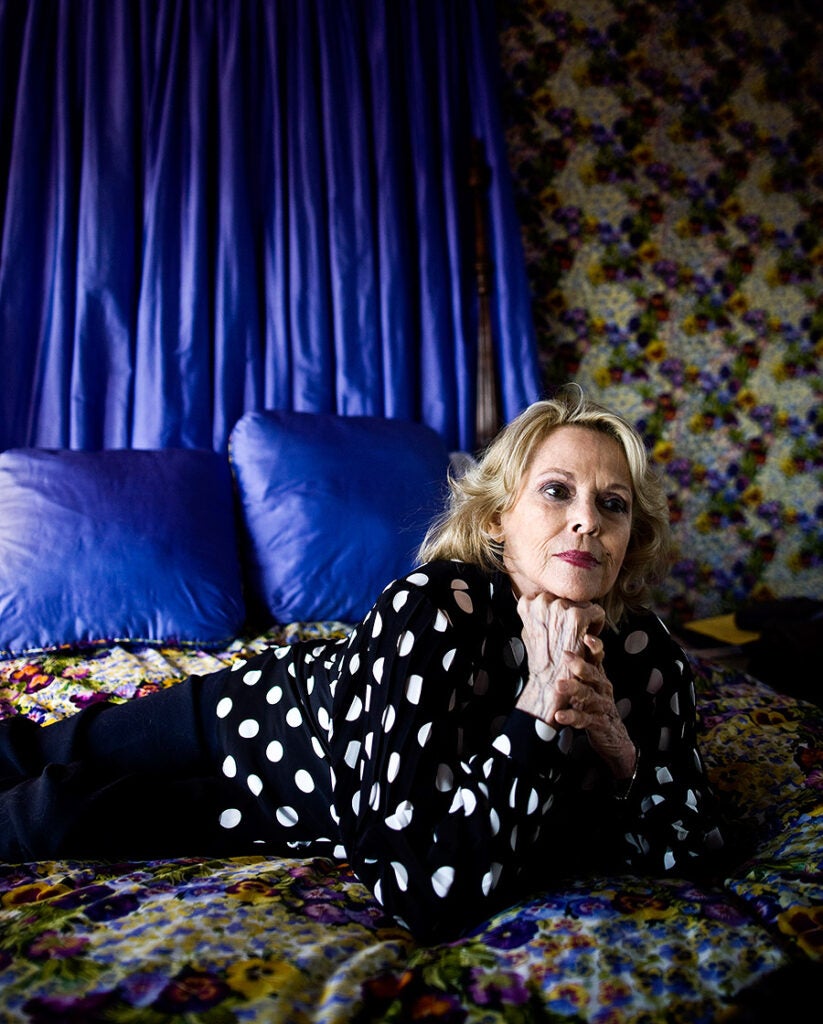 Brian Harkin #7
Actor Eileen Fulton.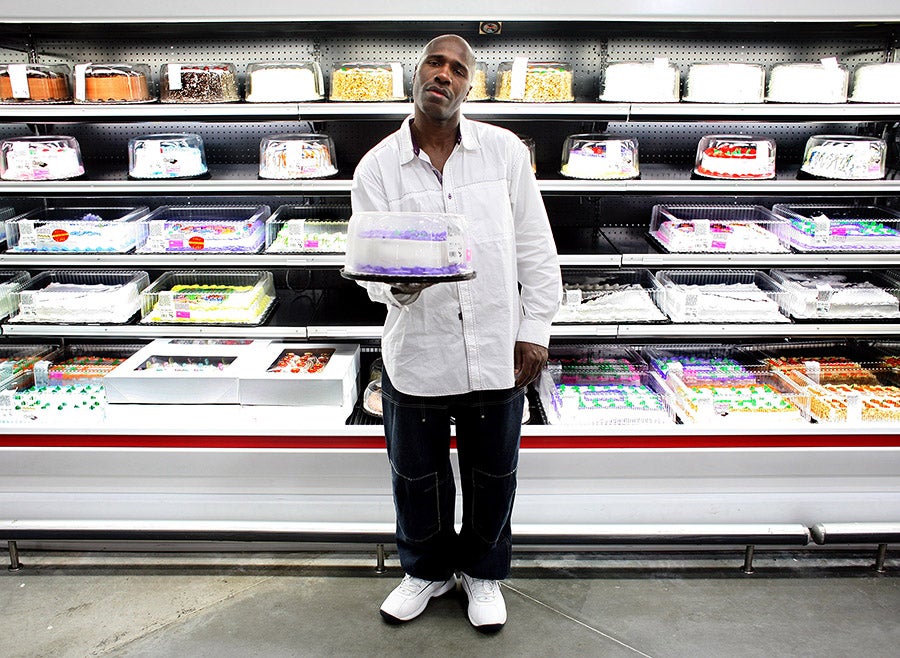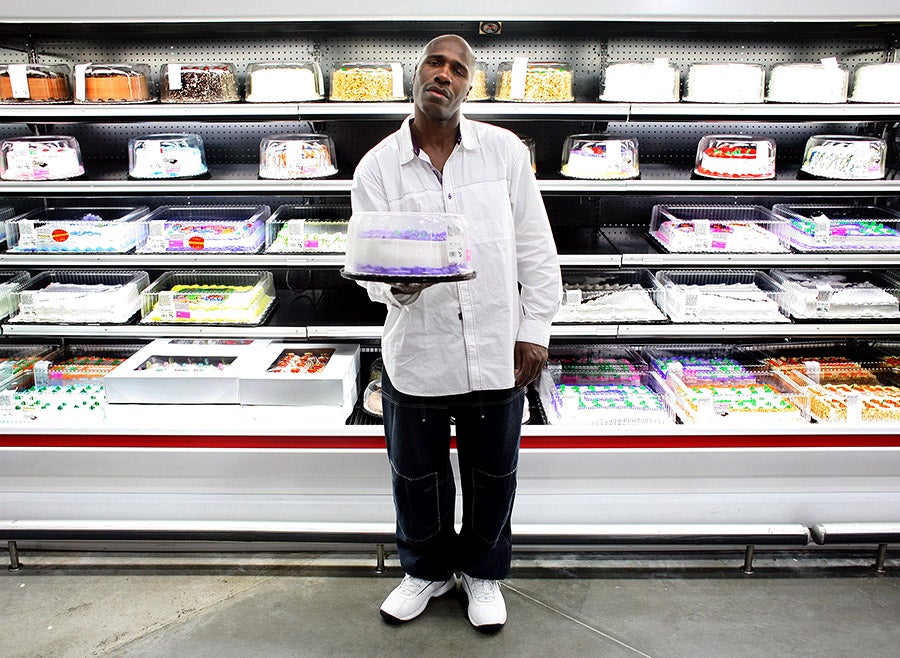 Brian Harkin #8
Rapper Willie D.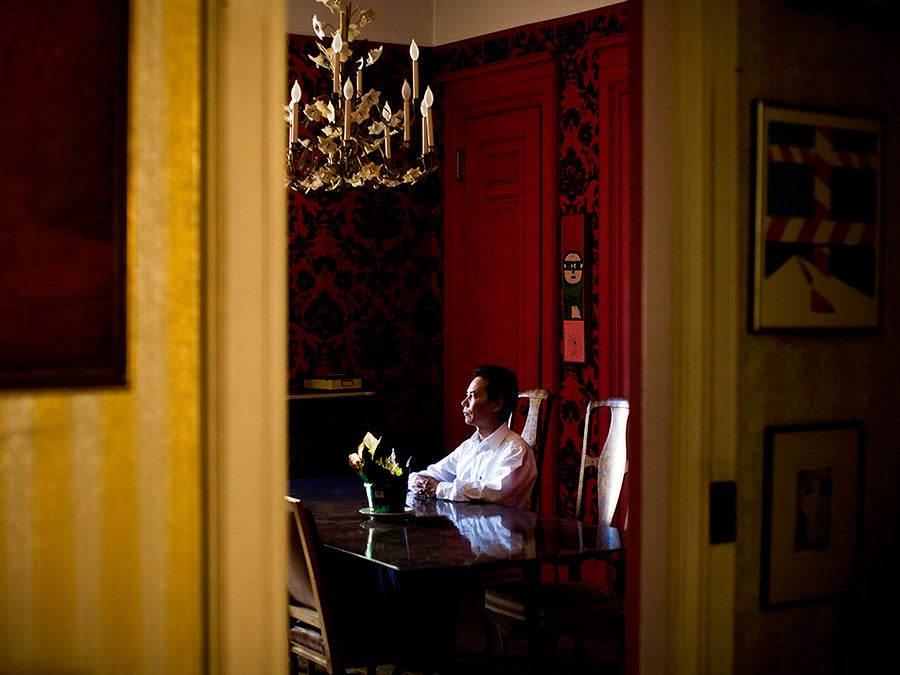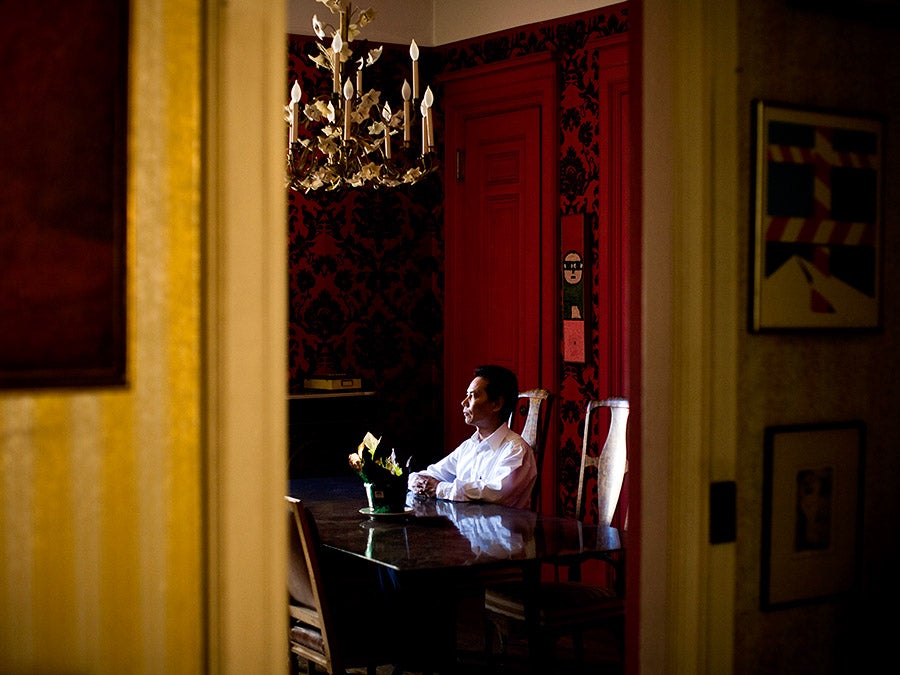 Brian Harkin #9
Butler who inherited apartment.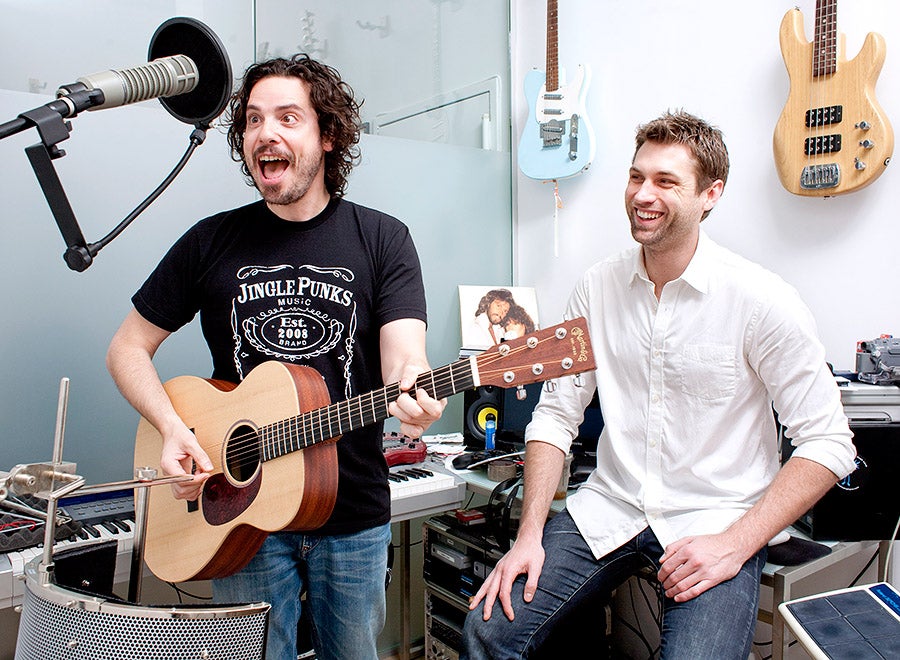 Brian Harkin #10
The Jingle Punks.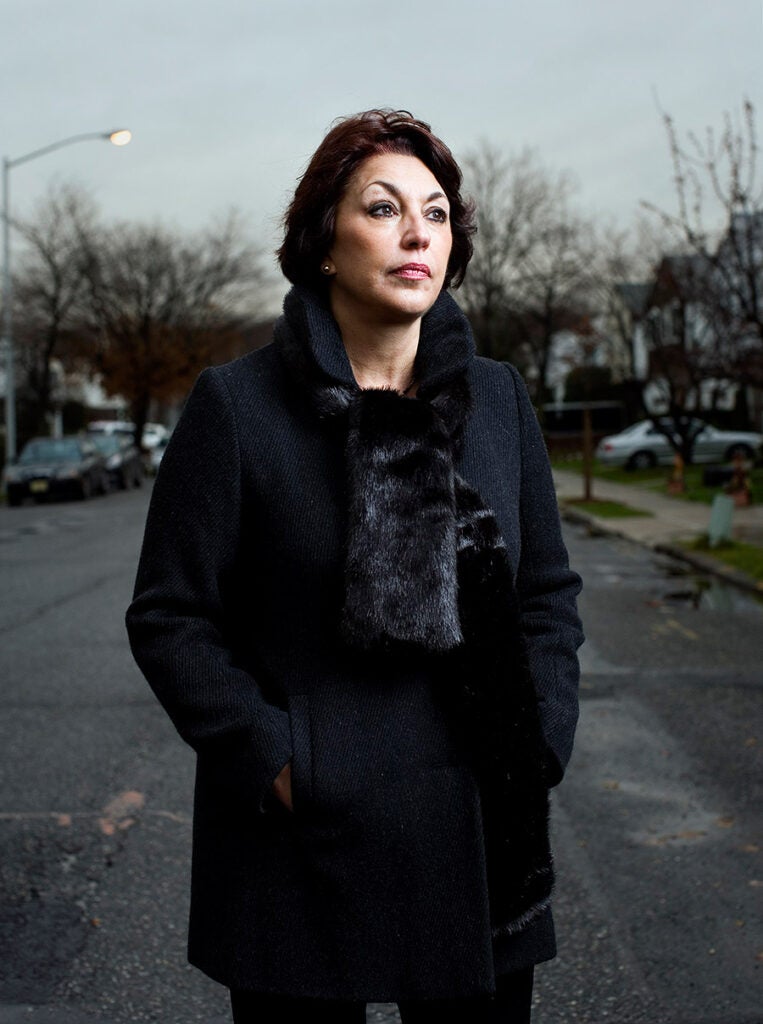 Brian Harkin #11
Bernard Madoff secretary Eleanor Squillari.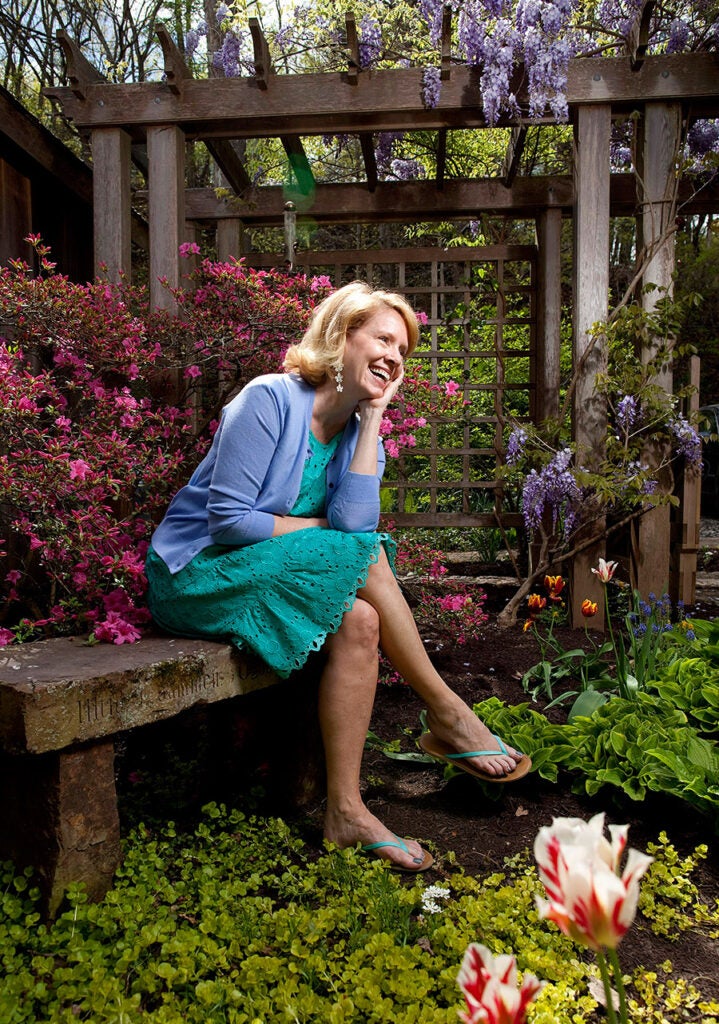 Brian Harkin #12
Mary Lou Quinlan.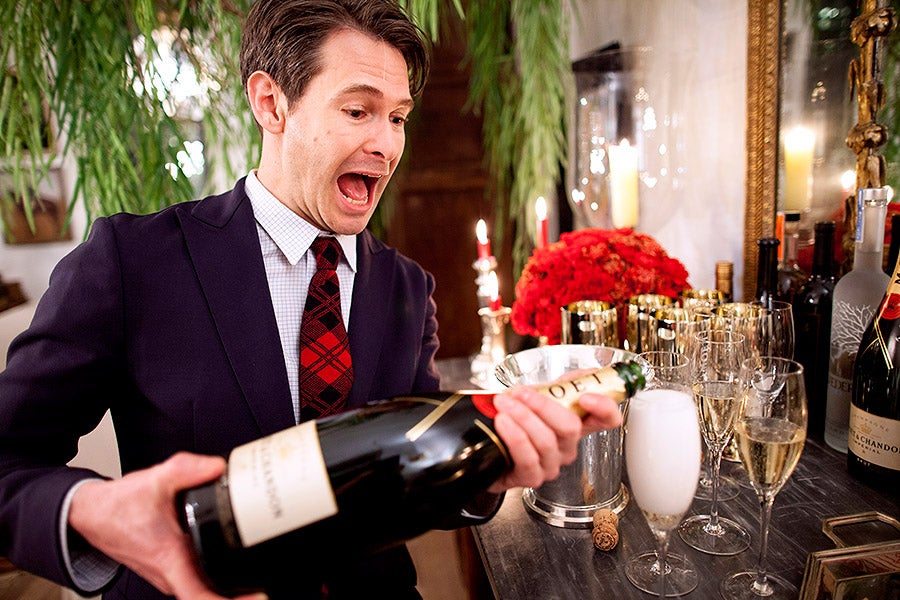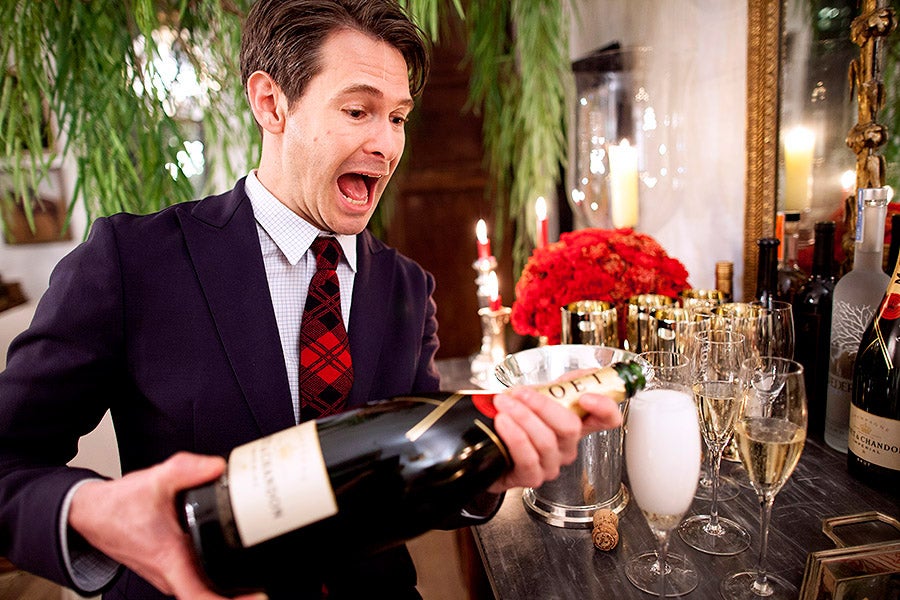 Brian Harkin #13
Event planner Bronson Van Wyck.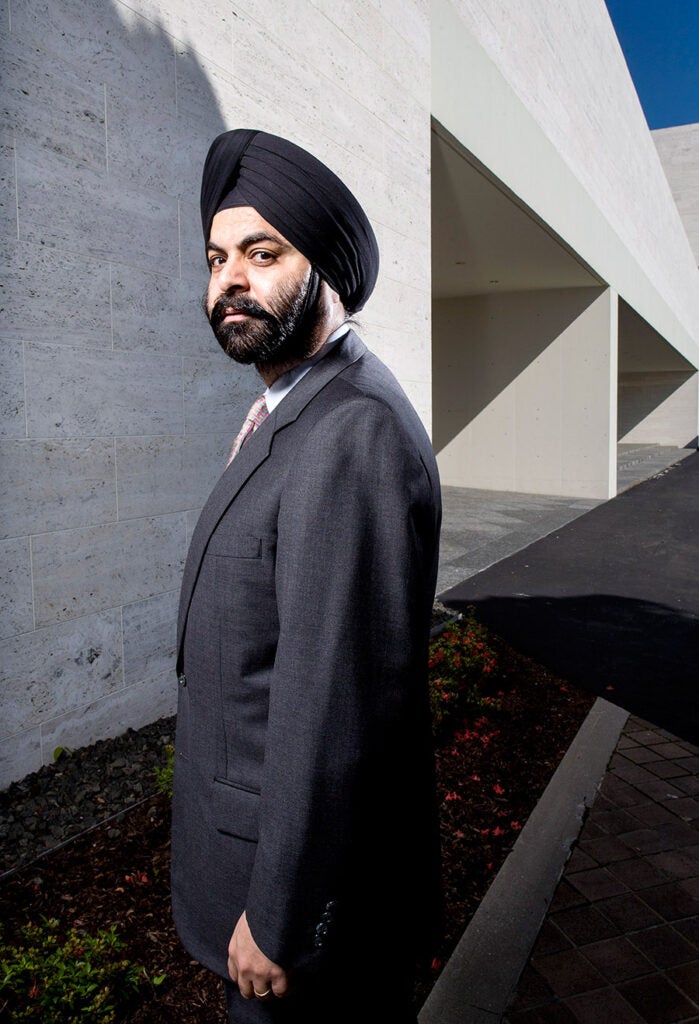 Brian Harkin #14
MasterCard CEO Ajay Banga.