My Project: The Storytellers
An intimate look at life in the Philidelphia Inquirer's newsroom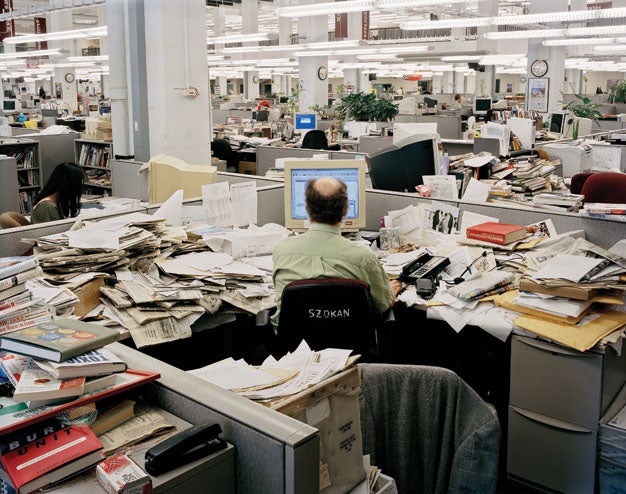 For Will Steacy, telling stories runs in the blood. Steacy, 33, is a fine-art photographer who grew up in Philadelphia and comes from five generations of newspaper men. So after years of relying on newsprint to inform work documenting socioeconomic issues—like decrepit living conditions in New Orleans post-Katrina—Steacy turned his camera on his hometown newspaper, the Philadelphia Inquirer, and Deadline was born.
Steacy got access with help from his dad Thomas, the paper's national/foreign editor. Starting in 2009, he spent four years visiting the newsroom where the staff put stories together and the printing house where they were put to paper. He exposed thousands of large-format Kodak Portra negatives with his tripod-mounted K.B. Canham 4X5 field camera. Wanting to witness every step of the process, Steacy often worked 16-hour days, and in the process, grew close with the staff. "I spent a lot of time having really long in-depth conversations with reporters, editors, mail room guys, you know, just talking with people," he says.
Steacy watched the paper struggle to cope with falling revenues, lay off many of its writers and editors (including his father), and get priced out of its historic home in Philadelphia's iconic Elverson Building. The departure from the Elverson was a particularly bitter loss, Steacy says, and for many observers came to embody the industry's great decay. Many of his photographs portray the slow disintegration of the newsroom as the staff moved to the third floor of a renovated department store.
At the Inquirer, years of staff cuts have taken their toll on the paper. While its writers collected an astonishing 17 Pulitzer Prizes in the two decades before 1990, the two decades since then—a time marked by regular rounds of lay-offs—have seen only one. Steacy, who hopes to publish Deadline as a book by early 2014, hopes to draw attention to newspapers' human element.
But above all, Steacy is grateful for the opportunity to experience the world from his father's point of view. "This project is a love song to my father. It honors him and what he devoted his life to."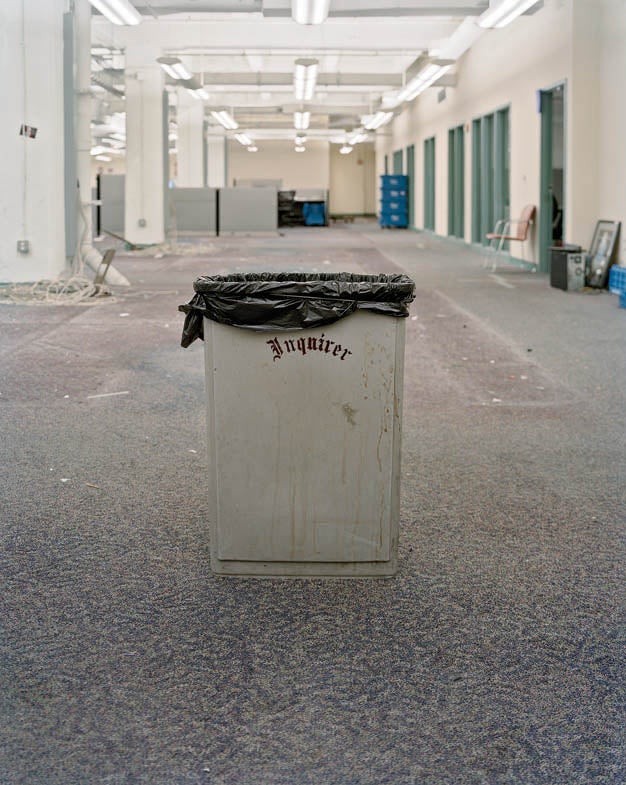 Empty newsroom at the Elverson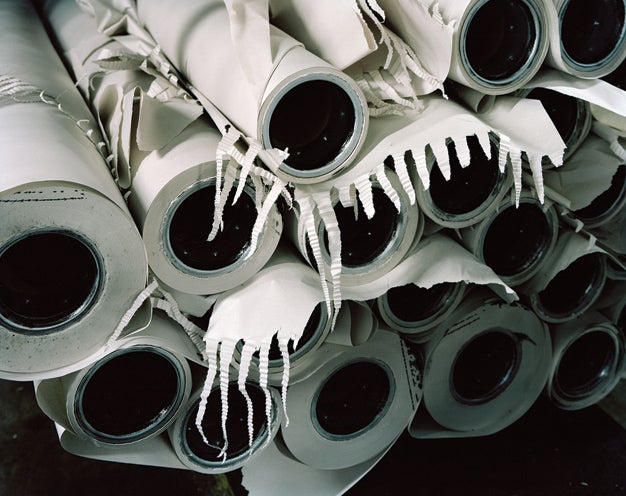 Rolls of Paper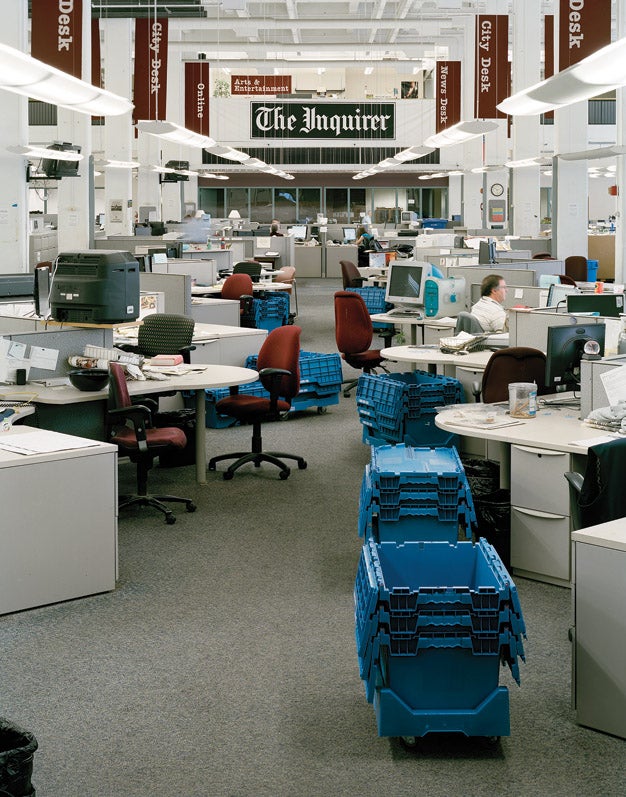 Skeleton Crew on Moving Day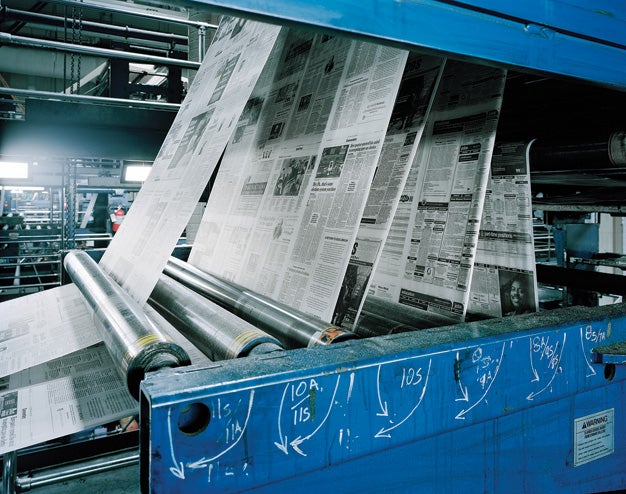 Printing Press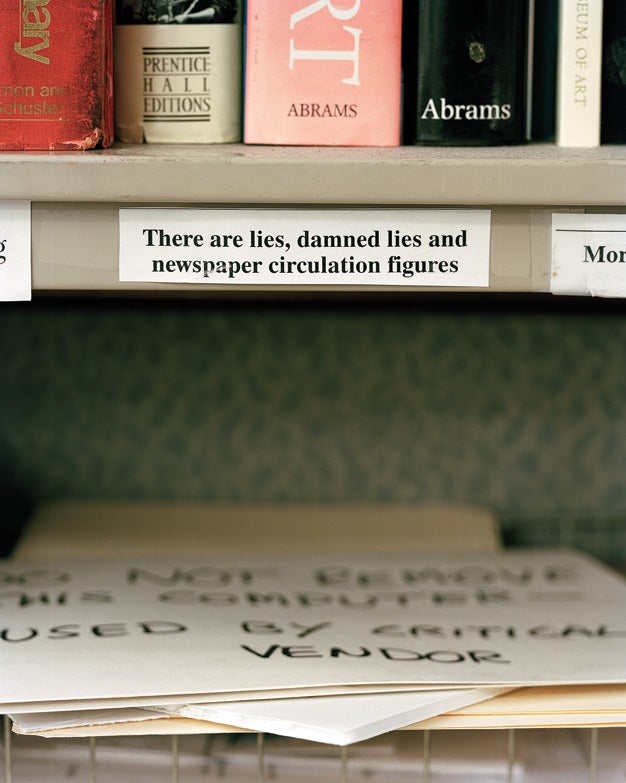 The Circulation Department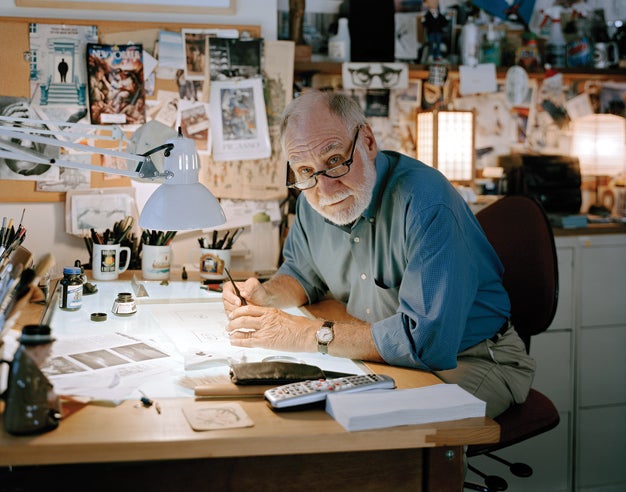 Editorial Cartoonist Tony Auth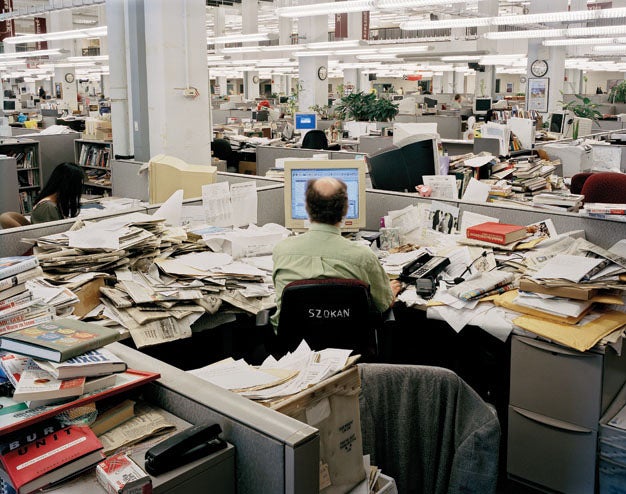 The Inquirer's public Health Reporter Don Sapatkin in the Newsroom at the Elverson Building