My Project: Menno Aden's Room Portraits
A Fine-art photographer captures an unreal perspective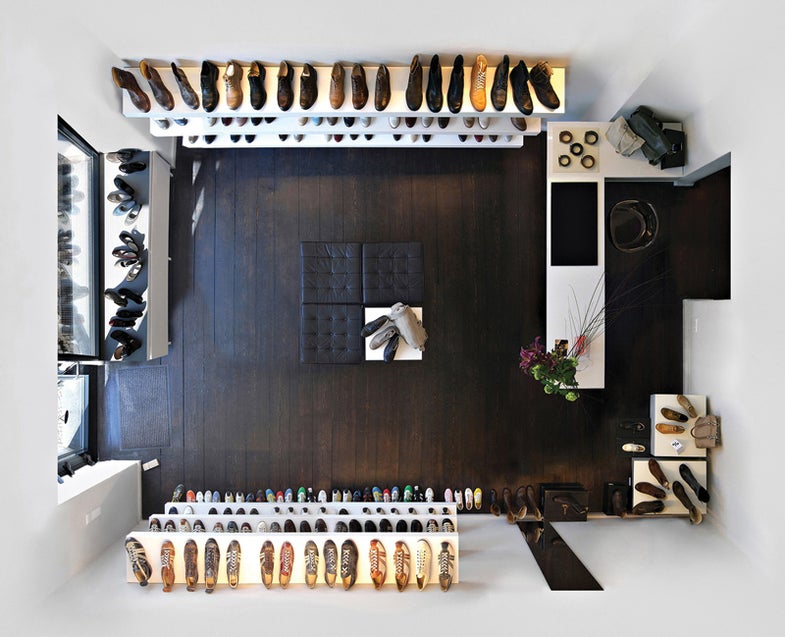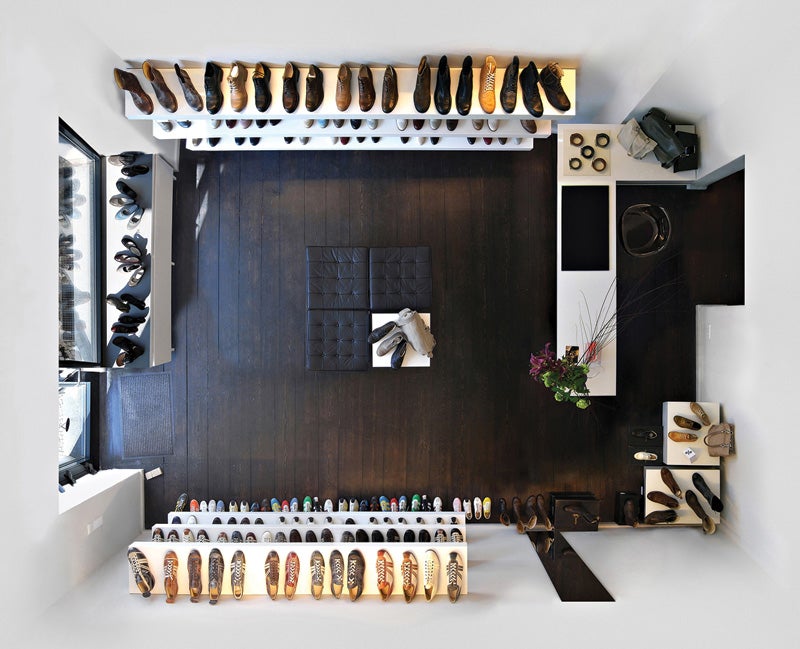 Menno Aden is fascinated by the influence of architecture and design on spaces and the people who inhabit them. The 41-year-old artist has explored both the exteriors of residential developments and interiors of corporate buildings in his home city of Berlin, rearranging images of each into grids and panel mosaics, occasionally transposing them into video works.
But the inspiration for his more recent project, Room Portraits, came from a photographic food diary, in which he shot his meals by standing on a chair and aiming his camera downward. This view put more emphasis on the space than the food, and he wondered if he could capture an overhead view of an entire room.
In an early attempt at home, Aden took multiple images, moving a chair around a room, then trying to stitch them together in Adobe Photoshop. He quickly discovered this was no easy process. "The different angles and the lens distortion made it impossible to fit single images together," he says. So he began pulling out and compositing mid-frame slices of each image, a process he says took "many days." However arduous, the success of his first room birthed an obsession.
In choosing rooms, Aden is first drawn to colors and interior elements, then grids and symmetry that might make it work as a composite. A practice shoot, using a wide-angle lens on his tripod-mounted camera, helps him to visualize the whole; then he starts the more extensive shoot, often with help from an assistant. Using a monopod—or, in high-ceilinged spaces, a tripod with a boom arm—he moves the camera around the room following ceiling gridlines and uses a remote trigger to fire. He composites the final image, made from slices of about 150 photos, on his computer. The process can take from 6 to 30 days.
He has included people, but usually avoids it. "With people in the rooms, the question of who is living there would be answered," Aden says. "Without people, the furniture starts to speak to what kind of person is inhabiting that space."
Menno Aden is a fine-art photographer based in Berlin. See more at mennoaden.com.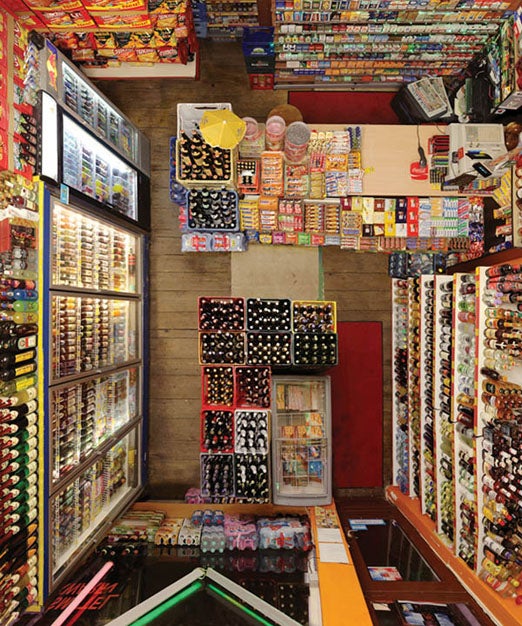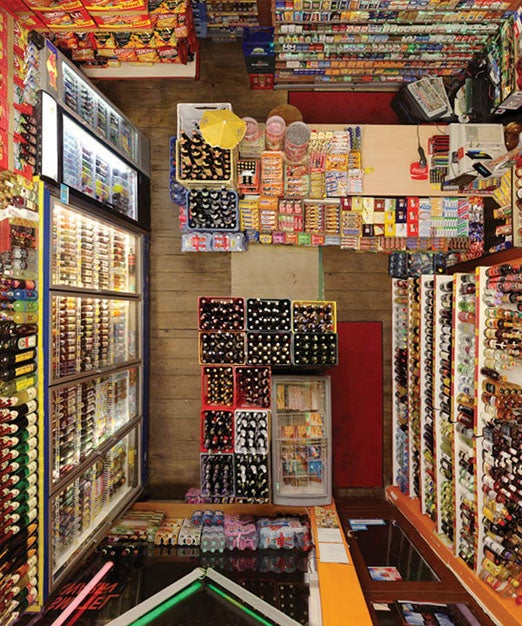 Grocery Store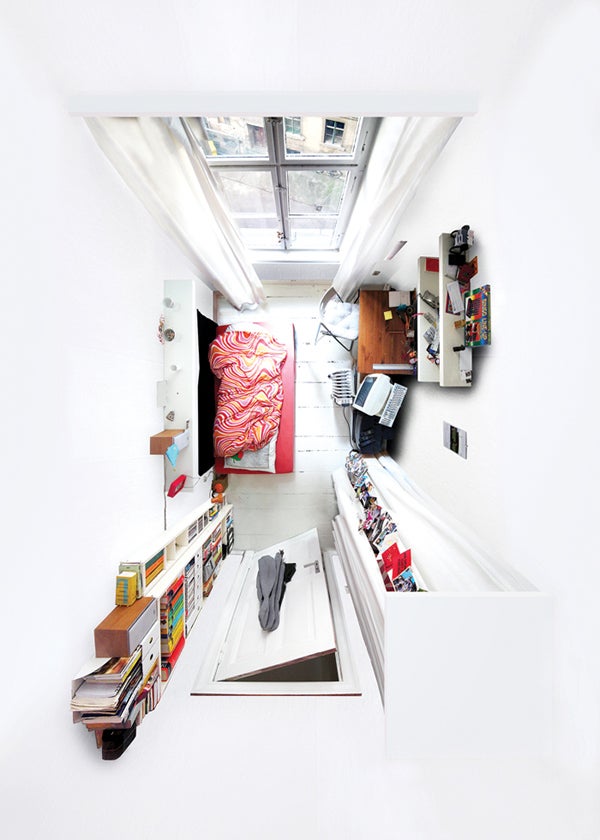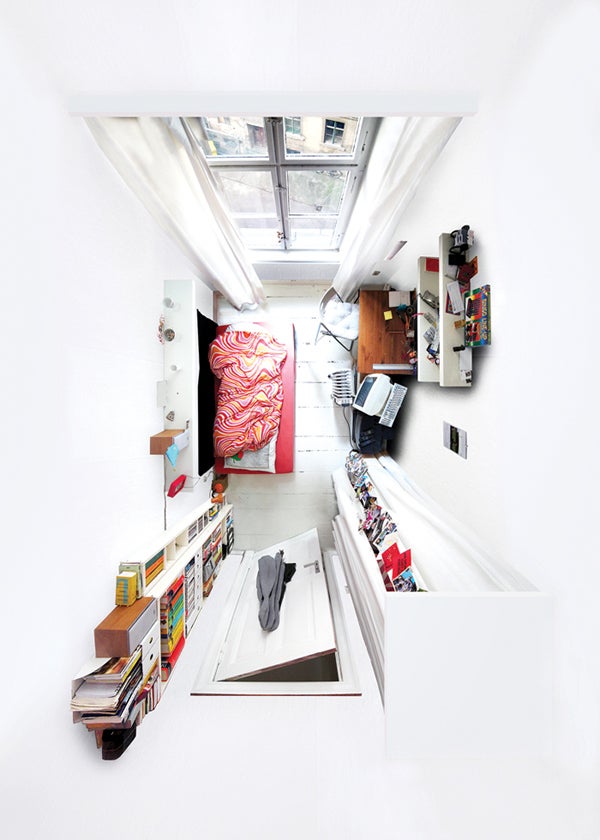 Bedroom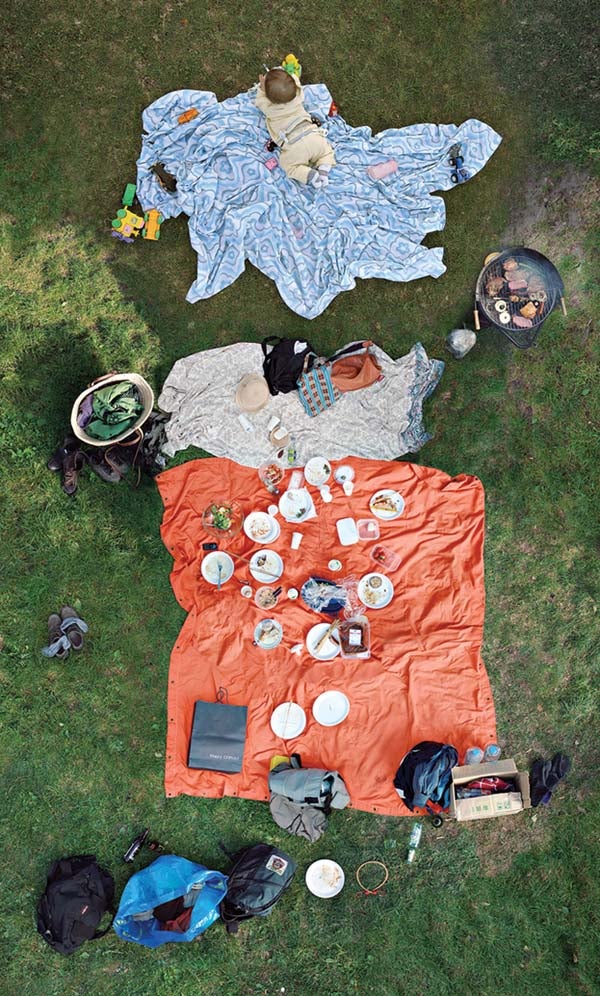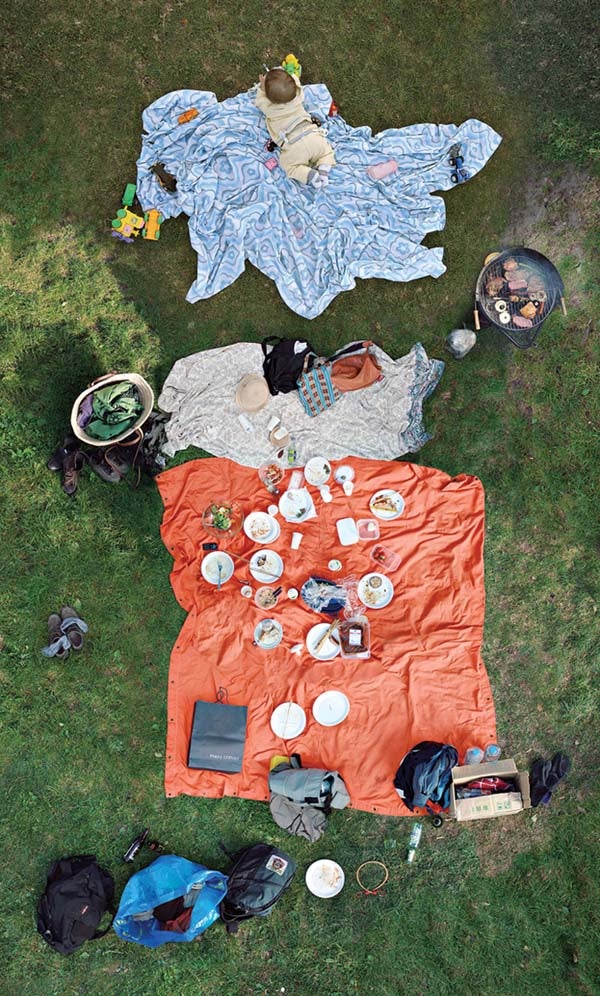 Picnic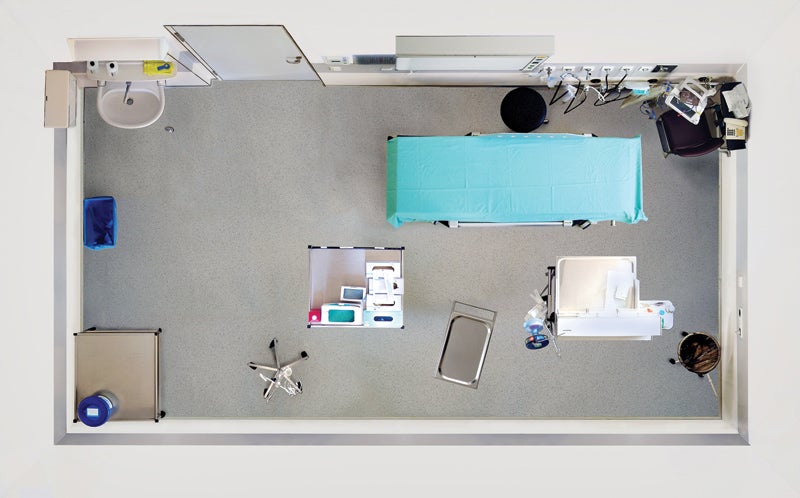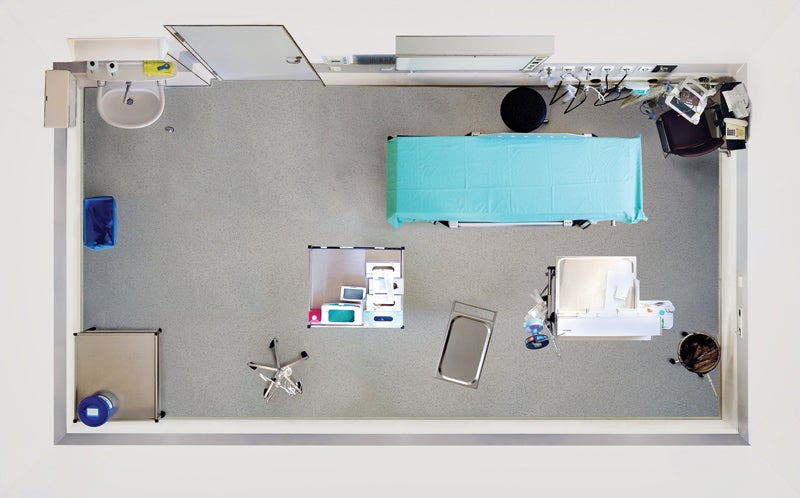 Operating Room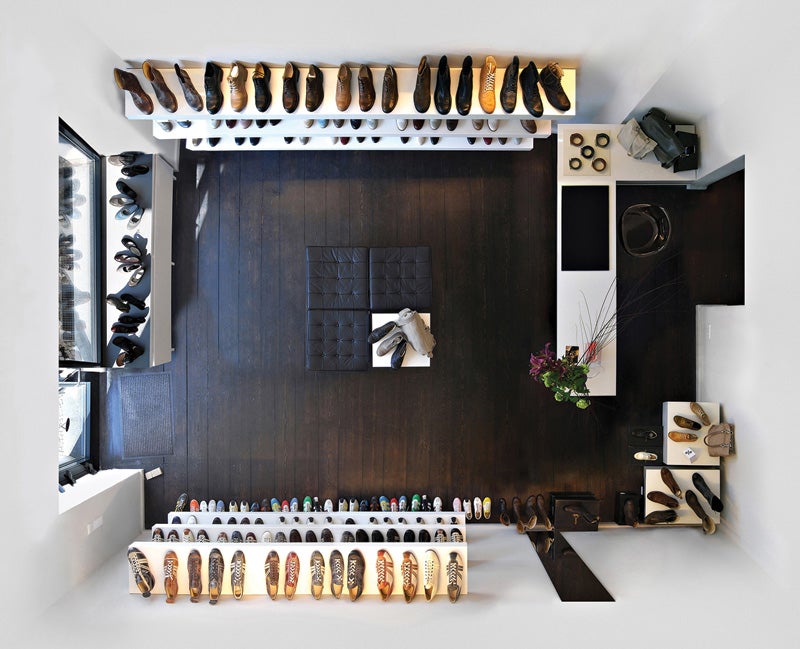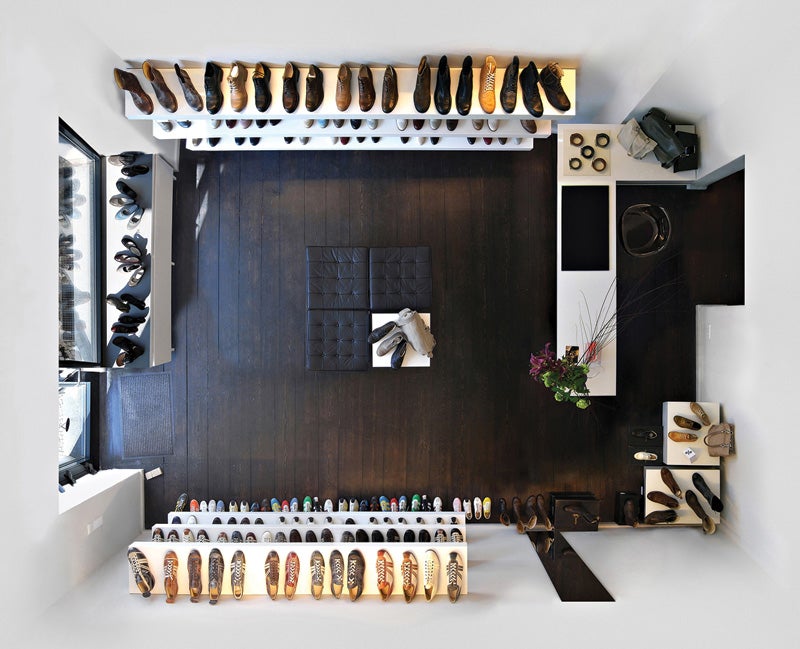 Shoe Store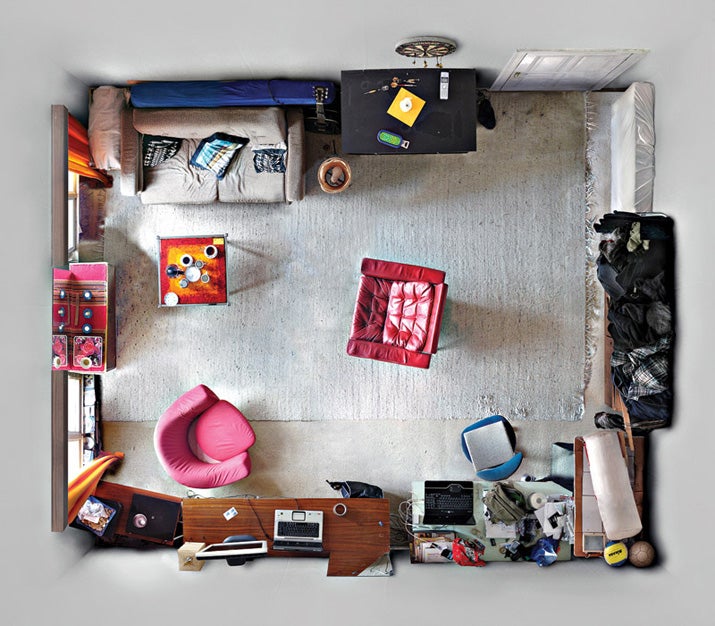 Living Room