My Project: Striking Before and After Diptychs of the Sea
Michael Marten's compelling comparative photographs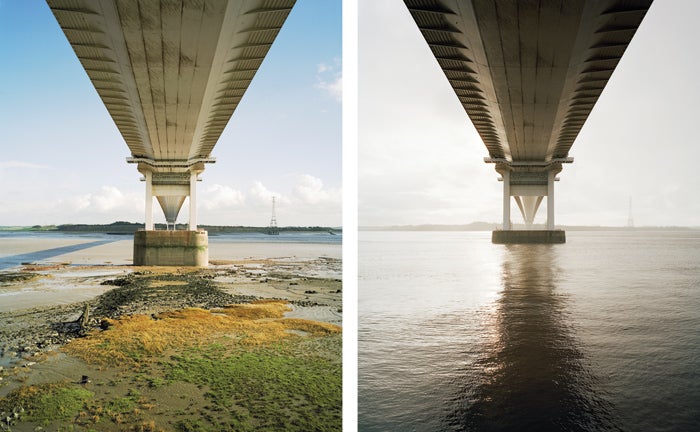 After more than 20 years of photographing natural subjects for his agency, Science Photo Library, London-based Michael Marten went freelance in 2003. "I was looking for a project that would portray natural changes in landscape, changes resulting from the rhythms and cycles of nature," he says.
Hearing of its unusual rock formations, he spent a few days on Scotland's Berwickshire coast and was so intrigued by one harbor that he shot there from morning until dusk. It wasn't until he had returned to London and picked up contact prints from a local lab that he realized he'd shot the exact same view at both high and low tide.The contrast—"what was hidden, and then revealed"—fascinated him. A few months later, he traveled to the Shetland Islands to capture a similar pair of tidal views, beginning what would become a nine-year photography project.
To plan his shoots, Marten consulted the Ordnance Survey maps of Great Britain, and also checked tide tables for days of high tidal difference in spring and autumn. He would arrive two days in advance to scout. In locations ranging from countryside cliffs to industrial areas to beaches around the U.K., he looked for the unexpected, "whether a wrecked boat or spectacular rock formation," Marten says.
He began his project shooting film on 4×5 view cameras (he later switched to a Phase One 645AD and P65 digital back). On morning shoots, he would mark his tripod location and sketch his specific view on tracing paper against the glass screen. In high coastal winds, his slow shutter speeds (to achieve the necessary depth of field) made focusing and avoiding camera shake tricky.
Having published these photos in Sea Change: A Tidal Journey Around Britain (Kehrer Verlag, 2012), Marten hopes to raise awareness of global warming and climate change—mere inches of rise in sea level can have major impact. "We all know that the tide comes and goes," he says. "But people are astonished how dramatic tidal change can be."
See more of Michael Marten's work at michaelmarten.com
SHOW US YOUR DIPTYCHS IN THIS MONTH'S PHOTO CHALLENGE AND WIN PRIZES


Bedruthan, Cornwall


Cullen, Moray Firth


Severn Bridge, Monmouthshire


North Berwick, East Lothian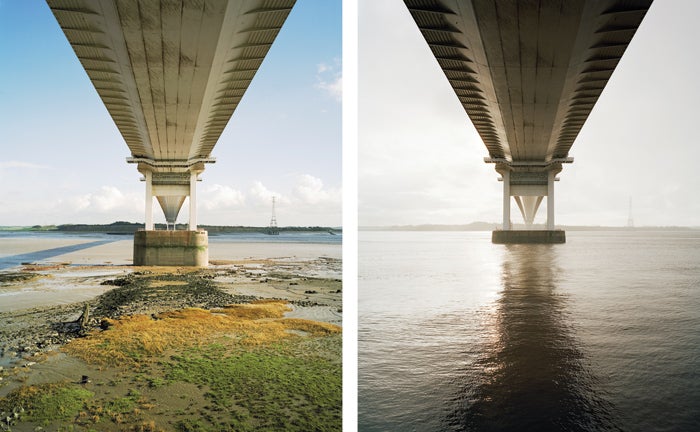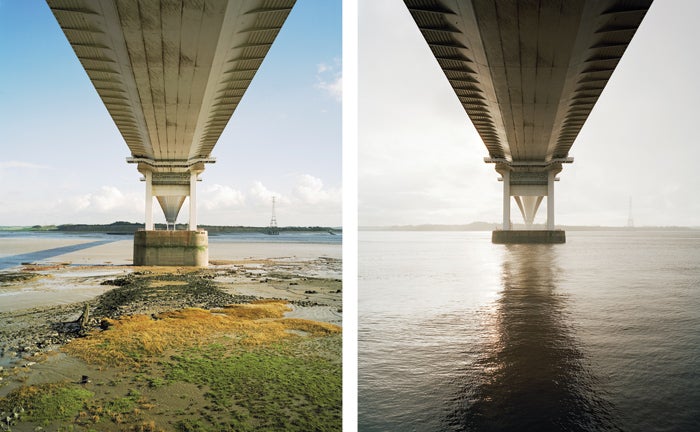 Perranporth, Cornwall