Quick Tip: Add Interest to Child Photography by Giving It a Twist
Flip the image upside down for a compelling point of view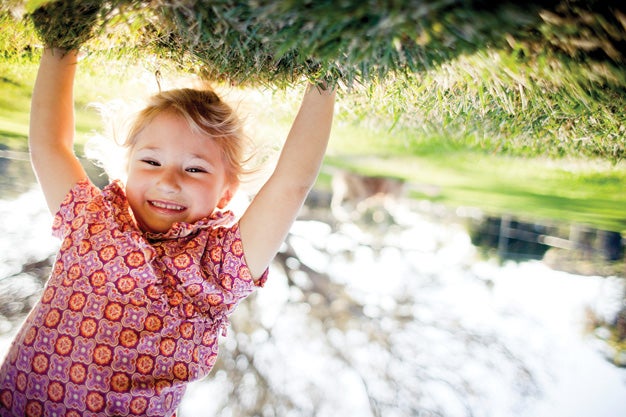 John Mireles, a busy San Diego pro, often succeeds by showing clients something they haven't seen before. For this shot of a girl in mid-cartwheel, for example, he moved heaven and earth by flipping the image upside down for a point of view bound to catch anyone's attention.
His other tips for working with children include:
•AVOID COMPACTS. "Trying to get a shot like this with a point-and-shoot is really tough because of the delay between pressing the shutter release and the actual capture of the image," Mireles says.
•USE A DSLR WITH A LARGE BUFFER. Because it's tricky to capture perfect expressions with kids, Mireles uses his camera's continuous shooting mode, firing off lots of images in quick succession.
•GET CLOSE. Portraits of kids have more impact if you get in close with a wide-angle lens, rather than shooting from a distance with a telephoto optic. "Being physically far away can create a sense of detachment" that is visible in your subject's expression, says Mireles.
•SHOOT RAW FILES. "I need their extra dynamic range, especially for holding onto detail in overexposed backgrounds," Mireles says.
For more posing tips from John Mireles, check out his "Look-books," available at photographerstoolkit.com.