How to: insure your camera gear
It pays to keep your stuff protected, even if you're not a pro.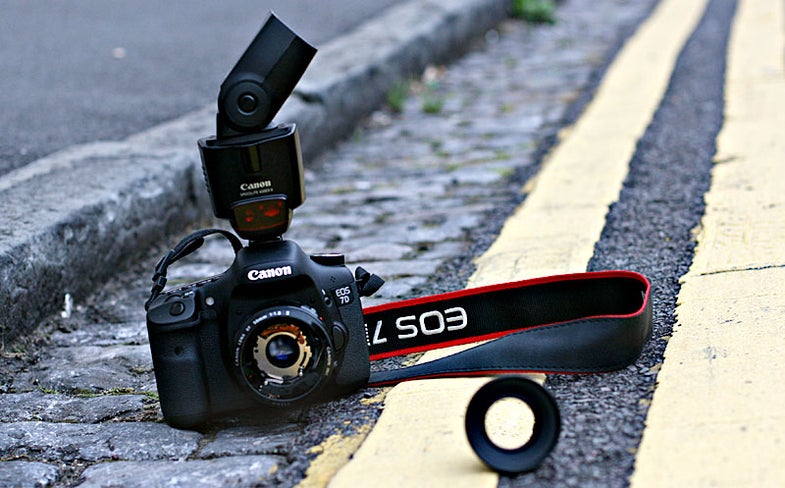 We may earn revenue from the products available on this page and participate in affiliate programs. Learn more ›
When calamity strikes and you lose or damage a major piece of photographic equipment, the price to repair or replace can be high — financially and emotionally. On average, most serious photographers carry somewhere between $3,000 and $5,000 worth of equipment, although it's not unusual for some to pack upwards of $15,000 in high-priced technology. No one wants to take that kind of loss.
Many people don't realize their homeowner's policy will cover them in the event of lost or stolen gear — with a few important caveats. One is the deductible, often $500, but sometimes more. The other is possible exclusion if you are using the equipment as a professional photographer, which is defined as someone who makes more than 50 percent of his or her income via photography. If this is the case, you can be denied reimbursement. You need to ask your agent exactly how your household policy works.
The Questions You Should Ask
The most important question to consider is what your professional status is. If you are not a professional, it's cheaper and easier just to add your equipment to your household insurance. Have your agent provide you with a rider. You can do this by providing the exact name and model, serial number and a copy of the receipt of each piece of equipment. If you don't have a receipt you can still get a rider, but things go much faster and easier with one. It also speeds up the collection process in the event of a catastrophe.
Insurance, incidentally, is an industry that's regulated by the state in which you live. Even within that state, there might be high-risk areas that will increase the cost of the premium. In fact, there are stories of photographers, who after a few claims, were told that their household insurance had been canceled. The best "insurance" against these types of situations is to have a list of questions ready to ask your agent. "What if…" type questions. Then and only then will you be prepared. "What if I don't have a receipt?" for example. "What if I'm robbed in Europe? or "Do I need to file a police report?"
Some insurance companies don't require a police report, although in the case of a stolen camera, your lose will likely be listed under the "mysterious disappearance" clause. A police report makes it much easier and quicker to collect on a claim, especially if it's happened more than once. Be safe and file one immediately when the accident or theft occurs.
For the Pros
In the case of professional photographers, your options (and liabilities) are greater. You can still put your equipment on a rider, but it will be specifically for a professional photographer. The cost is, as you may suspect, more expensive than for just a household. It will also contain coverage for things like liability, in case someone trips over your light stand and sues. Many clients, typically, will require a multi-million dollar umbrella policy before you can even step foot on their premises with a camera. Better be safe than sorry.
Professionals who belong to organizations like ASMP, PPA or APA typically have access to underwriters who specialize in photographic insurance, and obtaining insurance through them (assuming you belong), is a good bet. They not only can get things done at less cost, but know the pitfalls and will work to protect you.
Speaking of organizations, both Canon and Nikon have professional organizations designed to help in the event of loss or damaged equipment. They don't offer insurance, per se, but they may loan you bodies or lenses to finish an assignment in the event of a catastrophe. At large sporting and public events, they'll usually have representatives on hand to assist you. In other cases, gear can be overnighted to you.
Don't Sweat the Small Stuff
A speedlight that you paid $300 for three years ago has already depleted (and you should deduct it as such) at the rate of less than $10 per month. Forget about it if it's stolen and don't lose any sleep over it. Sad, but true.
Far more costly than an old speedlight are the images on your CF card or hard drive. On an important assignment, make sure you back up images daily and keep one set stored on a different computer or in different location on a separate drive. I once fell into a river and lost four Nikon F bodies and lenses — upsetting to be sure. But equally upsetting were the thousands of pictures we had taken during the previous few days. Fortunately, they were in watertight film cannisters that bobbed to the surface like gold. Ahh, those were the days, eh?
Seriously, no photographer, enthusiast or professional, should go around without insurance. It's definitely asking for trouble. For a few hundred dollars a year you can at least have the peace of mind knowing that help is right around the corner.