Giving back through photography: 12 great ways to use your camera for good
We rounded up some of our favorite photo-related charitable organizations.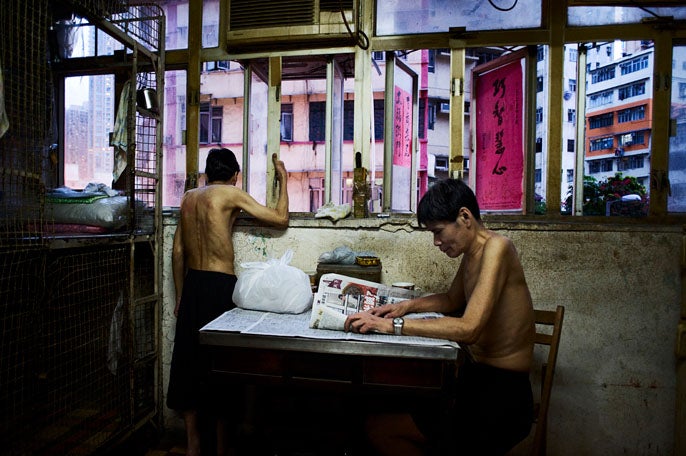 We make photographs for a variety of reasons. For some, photography is a profession. For others, it's a necessary outlet for creative energy. But, while many of us get a great deal from photography, we can also use it to give back. Photography has the power to move people and these organizations offers unique opportunities for photographers at every level to use their skills and passion in the name of good.
It is our hope that this list will inspire you to use your camera for the betterment of the world. Please feel free to mention any other terrific photo related charities in the comment section below. We'll periodically add new ones to our round-up.
Operation Love Reunited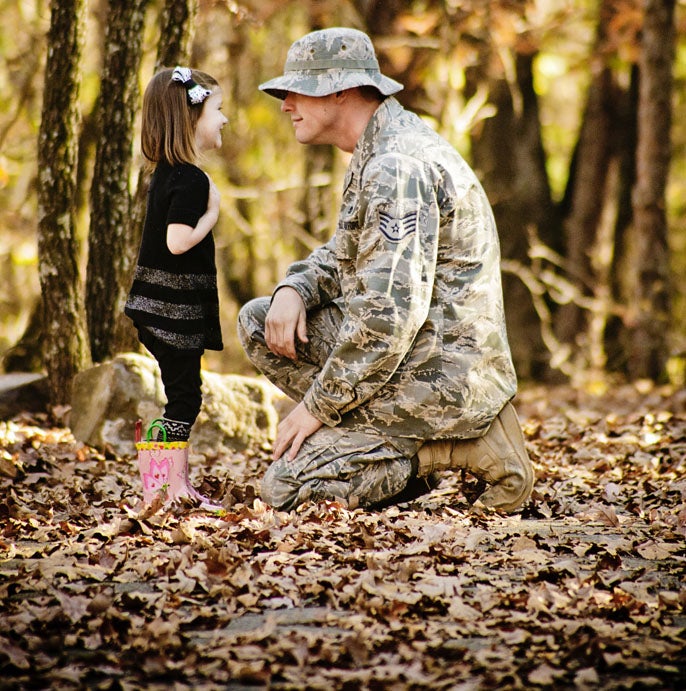 Operation Love Reunited is a way for photographers to personally give back to the individual men and women serving our country in the armed forces.
About the organization
Tonee Lawrence, a professional photographer who started the organization, explains, "Operation Love Reunited is a charity benefiting military members and their families who currently deployed or are about to be. The program is completely free for all branches of the military. The organizations professional photographers provide military families with a free session prior to deployment, mid-deployment, and/or upon coming home from the deployment. Photographers also send the deployed individual an album of prints from the session completely free of charge."
Get Involved
Photographers who wish to become involved may fill out an application at www.oplove.org. All photographers must be approved before providing services to military families.
Josephine Herrick Project (formerly: Rehabilitation Through Photography)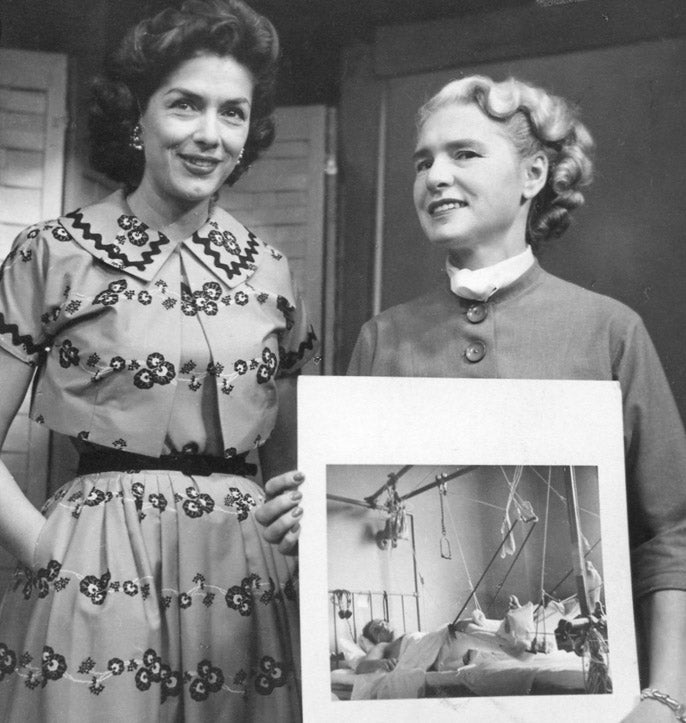 Popular Photography Editor-in-chief, Miriam Leucther actually sits on the board of directors for Josephine Herrick Project. Their overall goal is to use photography to provide a voice for those who might otherwise go unheard.
About the organization
Executive Director of the Josephine Herrick Project, Maureen McNeil, had this to say of the organization: "The Josephine Herrick Project puts cameras in the hands of children and adults who don't have a voice in society. By partnering with social service agencies, hospitals, schools, like-minded nonprofits and the generous support of the photography industry and professional photographers, students ages 8 – 80 learn to express themselves visually, verbally and emotionally. Through free programs, exhibits and publications, students connect with their communities through their talents rather than their disabilities."
Get Involved
The Josephine Herrick Project began in 1941 and is one of the oldest photo charities in our list. Today, photographers can volunteer their time to teach a free 8-week photo class to those in need. To get involved, simply email a resume and letter to Maureen McNeil for consideration.
Heart Gallery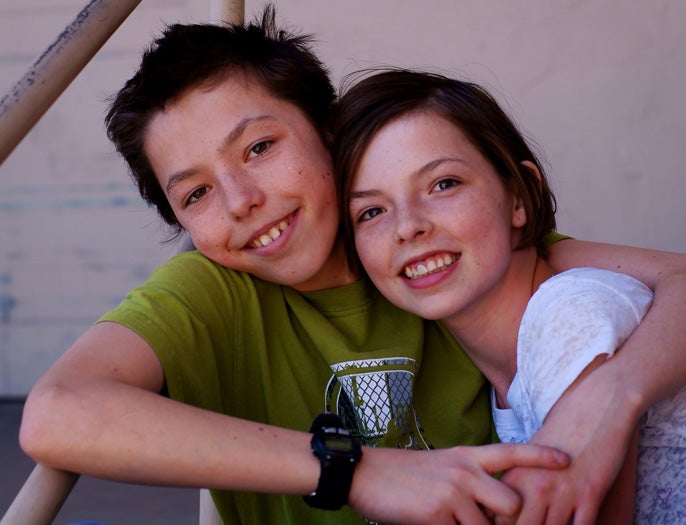 While putting together this round-up, we stumbled upon the incredible story of Katelyn Bird, a photographer whose time spent volunteering for Heart Gallery changed her life forever. Her story follows.
About the organization
"The mission of the Heart Gallery is to bring awareness to the many children available and waiting for adoption in the foster care system. Unfortunately, these children cannot return to their first homes and truly deserve a stable, loving family where they can grow and thrive."
"Getting involved has changed my life immensely! I love taking photos, and my most fulfilling work is that which I do for the Heart Gallery, and children awaiting their forever homes. I always get excited when I hear one of my subjects has been matched and placed with a family. In March of last year I worked a teens-only Heart Gallery event, where prospective families and waiting children can meet and interact. I did seven portraits that day, but two of them really captured my interest. I went home and discussed a set of twins, a boy and a girl, age 13 with my husband. We put our paperwork in on Monday. They were placed in our home for adoption in July, and we finalized on National Adoption Day, November 17th. They are doing well and adjusting to their forever family which includes us, and two little sisters."
Get Involved
There are Heart Galleries in 42 states to which you can volunteer your talents. You can find links to them at www.heartgalleryofamerica.org In addition, licensed foster and adoptive parents are in great need nationwide.
The Giving Lens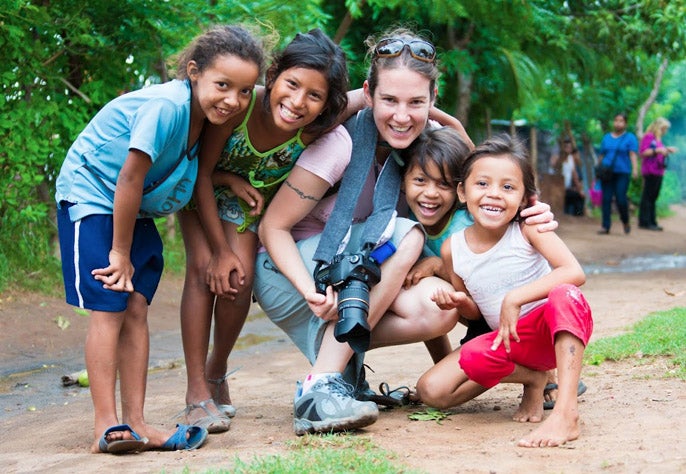 The Giving Lens organizes teams of photographers to volunteer in humanitarian efforts in impoverished areas of the world. While the main focus of these trips is not photography, a professional photographer does run each one, and photography is the common thread that brings all of the participants together.
About the organization
We spoke with Kate Siobhan, the operation managers at the Giving Lens:
"The Giving Lens is an organization that seeks to bring together the three things we're most passionate about: photography, travelling, and giving back. Founded by Landscape and Humanitarian Photographer Colby Brown, we run international trips where we take teams of photographers abroad to volunteer their time and skill alongside some incredible non-profits doing amazing work. All our teams are lead by professional photographers, and along the way the team participates in workshops at unbelievable locations, make it truly the adventure of a lifetime. We not only donate back the images to the non-profit, but we also share up to half of the profits from the trip with them. From photo-education, to cultural preservation, to women's empowerment, and much more, we truly believe that photography can change the world."
Get Involved
Siobhan continues, "The main way photographers can get involved is by coming on a trip! We are going Tanzania in July (2013), where we are partnering with Art in Tanzania to document their new UNICEF school program for Maasai Children, teach staff some basic photography techniques for ongoing documentation, and do some cultural preservation, before embarking on a safari. This fall we are embarking on adventures to India, to partner with an organization working to end slavery through education; to Thailand, to partner with an elephant reserve and work for species preservation; and to Cambodia, to continue working to keep kids off the street by unleashing their creative side through a photography club."
For more head to TheGivingLens.com.
Help Portrait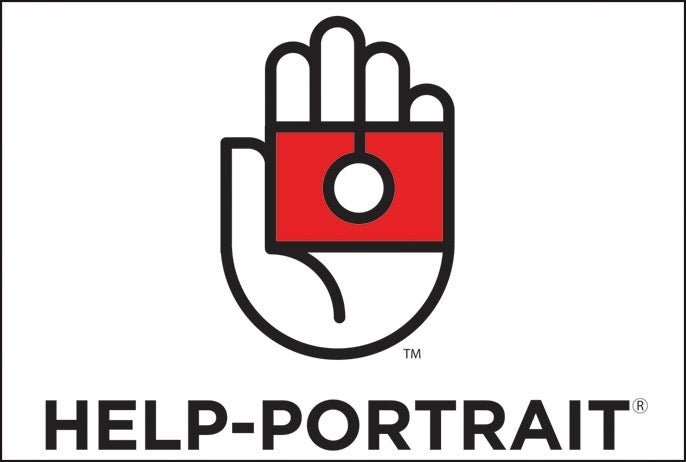 Unlike other charities on the list, Help Portrait is open to anyone, and is more of an international movement than an organization. We spoke with Help Portrait publicist Lori Mahon, who further elaborated…
About the organization
"In 2009, Help-Portrait began as an idea that transformed into a movement in just three months. The idea behind Help-Portrait is simple: 1. Find someone in need 2. Take their portrait 3. Print their portrait and 4. Deliver their portrait. Help-Portrait takes place worldwide the second weekend of every December."
Celebrity photographer Jeremy Cowart originally founded Help Portrait. Since it started in 2009, more than 277,000 portraits have been given.
Get Involved
Head to Help-Portrait.com/Getting-Started to join the cause.
PhotoPhilanthropy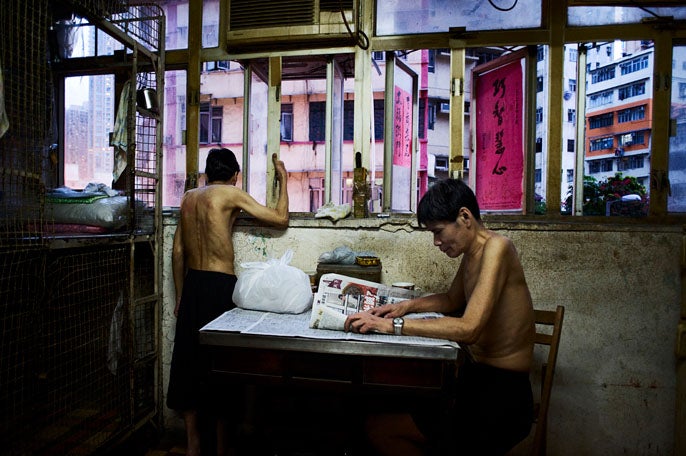 PhotoPhilanthopy's original mission when it launched was to team up great photographers with incredible charitable organizations, as a sort of philanthropic matchmaker. However, as the organization and its community of photographers continue to grow, Photophilanthropy is moving in some very cool new directions.
About the organization
We spoke with Kathleen Hennessy, the Director of Activist Awards and Exhibitions at PhotoPhilanthropy. She explained that the original concept for Photophilanthropy was born out of a desire for non-profits and photographers to better understand each other's needs.
"Some non-profits are fantastic about understanding the power of photography and the benefit it is for their organization, and some aren't. We would like to be the organization that helps on all levels, from educating non-profits on the benefits of photography to vetting photographers for them."
Photophilanthropy also offers photographers all sorts of resources for getting involved in the non-profit world, including access to information about workshops, tips for landing a job with a non-profit, and valuable info for photographer seeking grant money.
"We're also hoping to offer some grants this year, which would be used to pay for projects. The grant money would be given to a non-profit that could then use it to hire a photographer; we'd then help them to find someone that is right for their project. "
Get Involved
Photophilanthropy offers a list of non-profits looking for volunteer photographers on their site, in addition to a ton of other excellent resources. Check it out here.
Flashes of Hope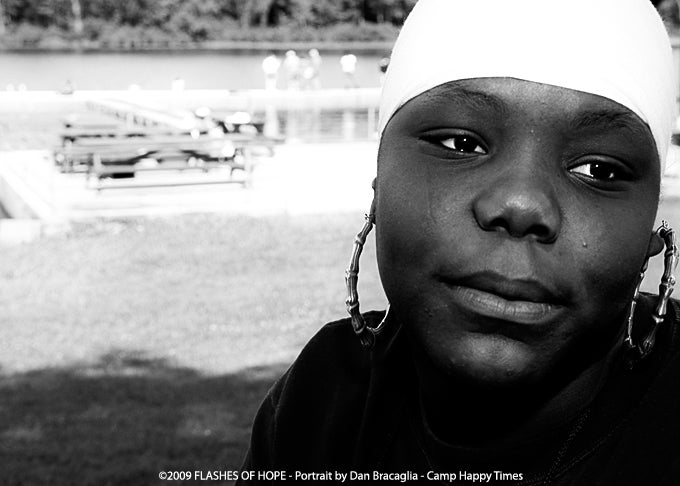 Flashes of Hope is the first organization I thought of, when I started this round-up. In the summer of 2009, at the suggestion of a professor, I spent two days at a sleep away camp in upstate New York, photographing children with cancer and other terminal illnesses, through my local Flashes of Hope chapter. The experience was unbelievable, and the children I met helped to change my perception on the power of photography forever.
About the organization
The mission of Flashes of Hope is fairly simple, as the organization's Website explains:
"Flashes of Hope is a nonprofit organization that changes the way children with cancer and other life threatening illnesses see themselves through the gift of photography and raises money for pediatric cancer research. The portraits, taken by award-winning photographers, help children feel better about their changing appearance by celebrating it. For families of terminally ill children, it's especially important to have a portrait that preserves forever the beauty, grace and dignity of their child."
To date, the organization has photographed nearly 30,000 children.
Get Involved
Flashes of Hope mainly works with professional photographers. To get involved, head to their site and fill out the volunteer form http://www.flashesofhope.org/volunteer/photographer//.
100cameras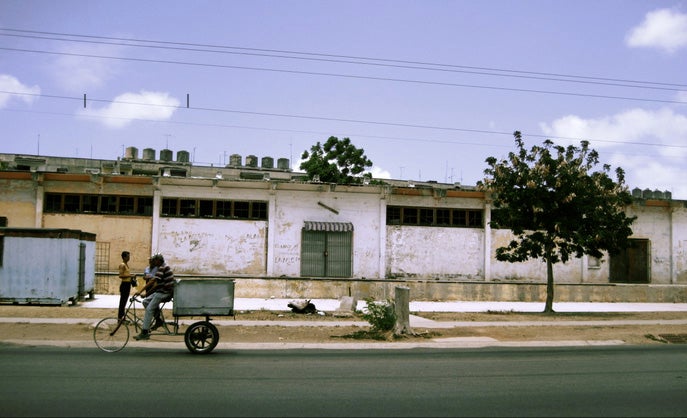 100cameras offers a completely unique approach to photojournalism: By providing children in marginalized communities access to cameras so that they can document their lives. 100cameras then works with its participants to organize gallery events showcasing their work, and offering it for sale to the general public. 100% of profits from the images sold at these gallery events go right back to the community in which to the photos were taken, to help pay for education and healthcare.
The organization not only teaches children across the globe the importance of self documentation and photojournalism, but shares their stories with the rest of the world, all while helping the community; and that's definitely a concept we can get behind.
About the organization
It was started by four women from New York City who believe members of a community will be more successful documenting their own lives, than an outsider would. 100cameras quickly took off after its initial launch in 2008. According to the site:
"In late 2008, the first photography project was implemented in Sudan. Upon completion, the first photography exhibit was hosted inside a matchbox apartment on the Upper East Side. Over 80 people attended that evening, and interest in the project drastically grew. Two months later, the exhibition officially launched in The Samsung Experience located in The Time Warner Center. By spring of 2009, 100cameras was officially incorporated, and the second project was launched in NYC. By 2010, 100cameras had hosted events across the country, and announced their third project was going to gain inside access to Cuba."
Get involved
100cameras is always looking for organizations to partner with. Fill out their participation application to suggest an organization or donate to the cause here.
Other great charities
Shoots for a Cure
Shoots for a Cure organizes charitable portrait sessions for individual with Cancer.
Portraits of Love
Sponsored by PDMA, Portraits of Love aims to create and send 10,000 family portraits to soldiers every holiday season.
Second Chance Photo
Second Chance Photo teams up photographers with pet adoption centers, to photograph shelter pets, in order to better their chances of being rescued.
Tiny Sparrow
Tiny Sparrow connects photographers with the parents of children who have life-threatening illnesses, to make uplifting, lasting portraits.