Get a Fixer: Using a Local Guide For Better Travel Photography
When traveling abroad, you may need a driver, translator, negotiator, and guide; here's how to hire one
Think Alison Wright made the stunning portrait above by asking a stranger to pose? Or Ethan Welty waltzed into a Moroccan tannery and started shooting? No way. They got access with the help of fixers—local guides without whom these images wouldn't have been possible. So should you find a fixer for your next photo adventure?
Hiring a fixer can mean anything from an informal arrangement with a guide to a big production where a fixer-in-chief coordinates drivers, translators, and others. Fixers aren't for vacation photography, but for serious exploration of a culture.
"I never advise photographers to go to a country where they have to find a fixer," says Joni Kabana, who shoots for humanitarian organizations. "They should start with an organized tour or someone experienced in that country whom they trust. Even in safer countries, such as India and Nepal, I still would not advise someone to go alone without their own circle of support."
Wright, whose photo is in her new book, Face to Face: Portraits of the Human Spirit (Schiffer Publishing), agrees. "You can get a feel of the place, and can decide if you want to go back there on your own. It's also more cost-effective."
If you decide to go with a fixer, make sure you know who you're hiring: Contact photographers and journalists familiar with the region, consult with national tourism boards and commercial travel agencies, and work the Web. "I always query my photographer, writer, and intrepid traveler friends first, especially people I know who have worked in the area I'll be traveling to," says travel shooter Gail Mooney. "Stay away from the people who randomly come up to you at the airport and tourist places. They are usually there to hustle tourists."
While pros disagree on the value of the Internet for finding fixers, most call it a good starting point. "Even the smallest guide shacks in Nepal have reviews online," says travel and adventure photographer Benny Haddad. One resource: the Web community at www.lightstalkers.org. Our sources also cited the forums on www.TravellersPoint.com, www.LonelyPlanet.com, and Matadornetwork.com.
Commercial pro Brian Pineda "scoured the Internet" for horse-travel guides and translators in Mongolia. "I rode on a horse for two weeks straight, with little riding experience, to shoot a personal project. Along with showing me how to ride, my fixer arranged for me to stay with families, eat and drink with them, and photograph their lives."
Consider social media, too. "I had to hire an assistant/translator for a last-minute assignment in Buenos Aires," Pineda says. "I put the word out on Buenos Aires Craigslist and Facebook, and found a great translator with photography experience."
While less advisable, you may find a fixer at your destination. Our sources pointed to hotel staffers as resources. "Higher-class hotels will usually lead to better recommendations, so even if you're staying at a hostel, you can still stop by the high-priced hotel for a drink and talk to the concierge," Haddad says.
Hiring a fixer without a background check has hazards, though, as Wright discovered. In India, she engaged a cab driver who at first seemed reliable and professional. Up until lunch, when he got very drunk. "It was pretty hairy. He was speeding down the road and trying to molest me. I was going to hit him with my Nikon, but it was new, so I had to really think,_ Do I really want to ruin my Nikon?_ Also, I could have killed him with it. Finally, I jumped out of the moving vehicle—and he ran after me and tried to kill me with a rock." Several bystanders managed to subdue the cabbie, who was later jailed.
But sometimes the stars align. Travel and nature shooter Ethan Welty was wandering around Fès El Bali, Morocco, when he was approached by a young man. This turned out to be the son of one of the operators of a local tannery, where Welty shot the photo pictured in our photo gallery. "The Berber tannery is fairly hard to get into. This chamber was deep inside the complex. I definitely owe it to the chance encounter with the young man."
As for payment, there may be a set fee, but often it comes down to negotiation with the fixer. "You can't bargain effectively if you don't know the proper value of a service," says Haddad. "Ask your concierge for average prices. Research local firms that offer guided tours and services."
Our shooters recommend fairness—within the realities of the local economy. "I don't want to be paying American rates and making it difficult for the next person," Wright says. All urge that you tip at the end for particularly good service, perhaps two days' pay.
Payment can take other forms. Welty says it became clear that the Moroccan family was uncomfortable with taking money. "In Berber culture there is a huge emphasis on hospitality. So we wound up going out with the family in the evening and buying a whole bunch of food at the market, and had a big couscous feast."
Even with the best fixer, you'll have to practice the fine art of give and take. Wright recalls the three weeks she spent with her Ethiopian fixer, Alex, during which they became fast friends. He drove her nuts, though, by playing the same three songs by the singer Aster Aweke repeatedly on the car stereo. So at the end of the trip she gave him a full set of Aster's CDs.
" 'But I already have all of them,' Alex told me," Wright recounts.
"You're kidding me. Then why did we listen to the same three songs over and over?"
" 'Those are my favorites.' "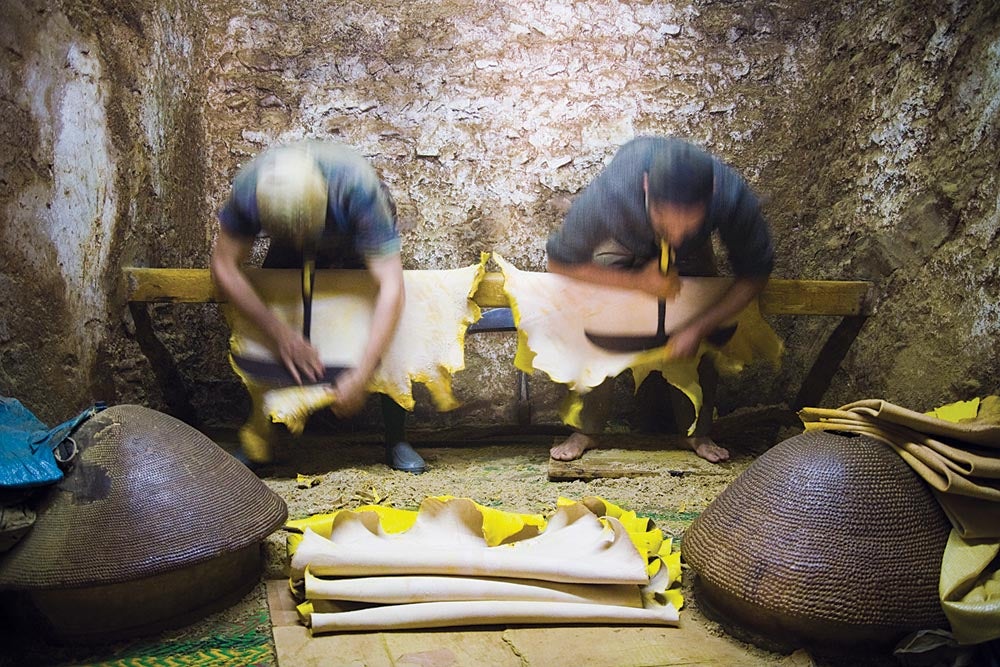 Tannery Workers, Fès el Bali, Morocco
A chance encounter with a young man gave Ethan Welty rare access to the tannery run by the man's family.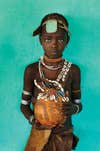 Duka, A Hamer Girl, Omo Valley, Ethiopia
Alison Wright traveled with an Ethiopian driver/translator to approach and photograph subjects such as this girl, shot by available light for Wright's new book, Face to Face.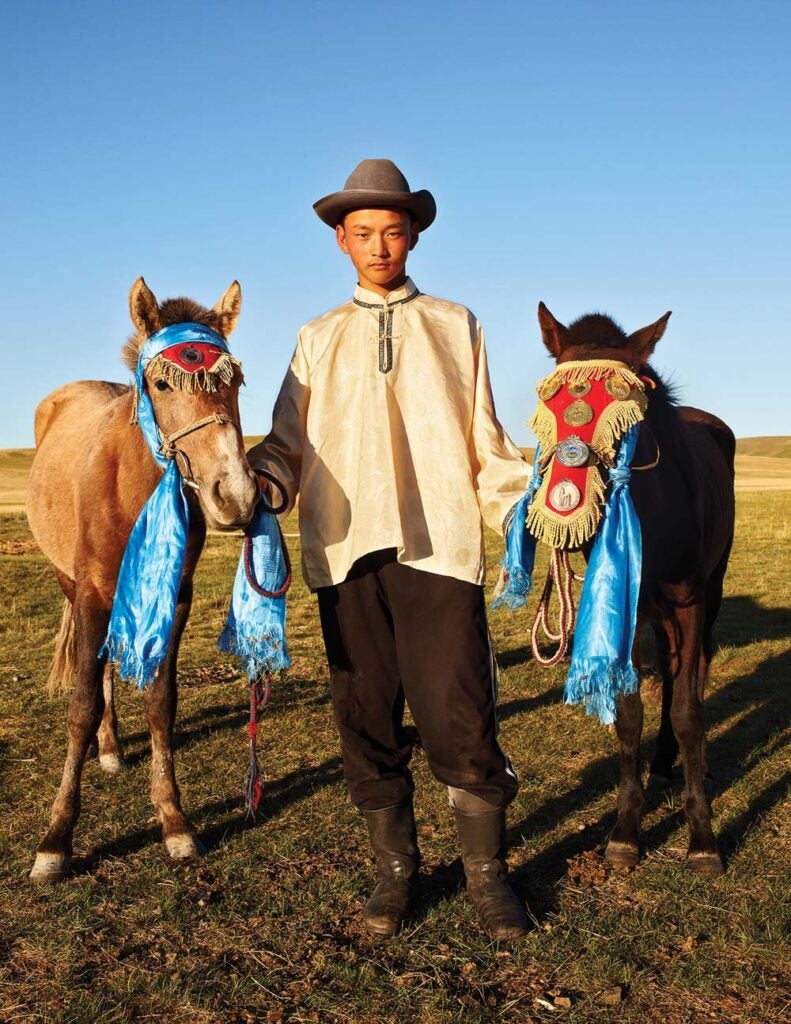 Mongolian Nomad Boy, Arkhangai Province, Central Mongolia
Brian Pineda found a guide/translator (and horse-riding instructor) via the Lonely Planet Thorn Tree Web forum.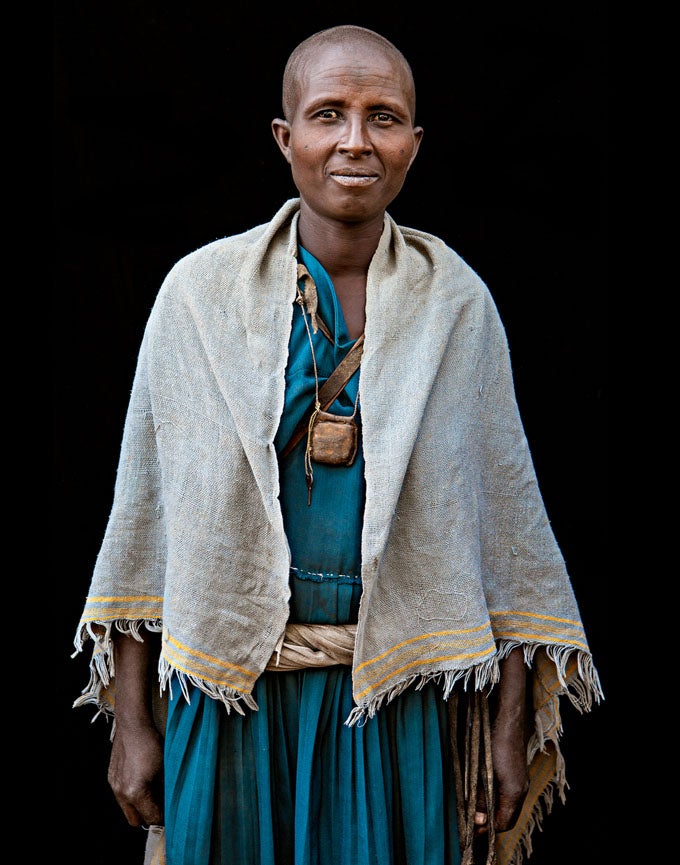 Desta, Bahir Dar, Ethiopia
Joni Kabana employs one main guide/translator, and hires additional help as needed based upon his referral and approval. Often, additional inexperienced, yet highly effective, help is found on the fly in rural areas via a quick interviewing process.