How To: Get the Best Shots of Miami
With vibrant architecture, local characters, and breathtaking nature all around, Miami offers great potential for shooting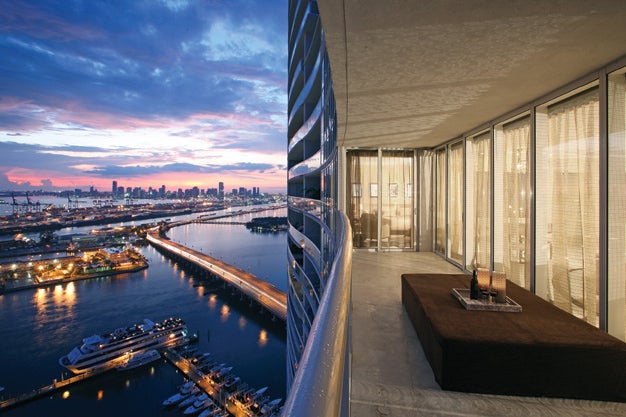 "The light in Miami is mesmerizing. In winter, its clarity takes your breath away," says Robin Hill (miamiphotographer.com), who wandered there as a travel shooter some 25 years ago and never left. "Combine this with the vibrant colors of the buildings and the environment, and you have a very attractive location for photography." We recently asked Hill, who now works primarily as an architectural photographer, to share his favorite Miami haunts.
Ocean Drive (between 5th and 16th Streets) on South Beach is home to the legendary strip of 1930s Art Deco hotels. "This is the iconic center of Miami's visual essence," says Hill. Sunrise until midmorning is a good time to shoot these east-facing facades. For a cool foreground: A few hotels have cars from the 1950s permanently parked out front. Be sure to return at dusk when colorful neon signs come on.
Nearby, the pedestrian-only Lincoln Road is home to Frank Gehry's New World Center. "The outside is fairly conventional," says Hill, "but inside it's magical." On Friday nights he suggests hanging around to people-watch and grab street shots as performances are projected on a giant outdoor wall.
In the city proper, explore the Wynwood Art District, which contains one of the world's best collections of graffiti. Best spot: Wynwood Walls on NW 2nd Avenue at 25th Street. A few miles south is Little Havana (SW 8th Street); check out Maximo Gomez Park for local characters playing dominoes and chess, says Hill.
Vizcaya Museum and Gardens offers one of America's great historic house museums, with grounds that boast classical statues, topiary, and fountains with marvelous views of Biscayne Bay. For a more immersive nature experience, Hill suggests Fairchild Tropical Botanic Gardens in Coral Gables—an 83-acre oasis of tropical plants.