How To: Use A Window For An Environmental Portrait
People and places in one frame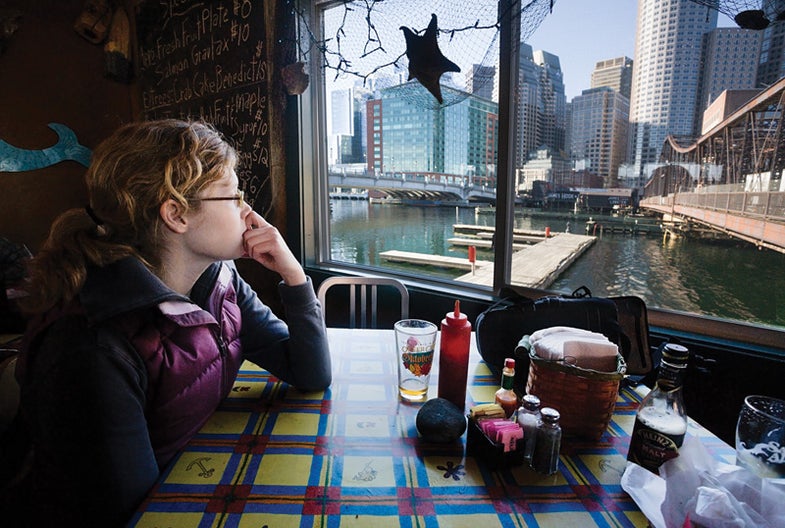 As far back as the Renaissance, portraitists have made endless use of windows: to bathe a subject in the flatteringly soft light that falls through a north-facing casement, or frame a portrait within the picture's frame.
On a psychological level, a window allows you to contrast what's happening inside and outside. Such contrasts can draw you into the inner life of your subject by pointing out disparities or similarities between the two worlds.
That's just what Eric Rolph did with this portrait of a friend looking out at the Boston waterfront. "I was moving to another part of the country, and we were about to part for several months," he says. "We both looked out at the city that had provided us with many shared experiences, and were feeling a bittersweet nostalgia."
By contrasting the city's energy outside and his friend's pensiveness within, Rolph's picture powerfully underscores the duality.
Rolph made the picture with a Canon EOS 5D and 17–40mm f/4L Canon EF lens. For more of his work, visit rolphphoto.com.