Tips From a Pro: Shooting Shadows
Often, great subjects can be found right at your own two feet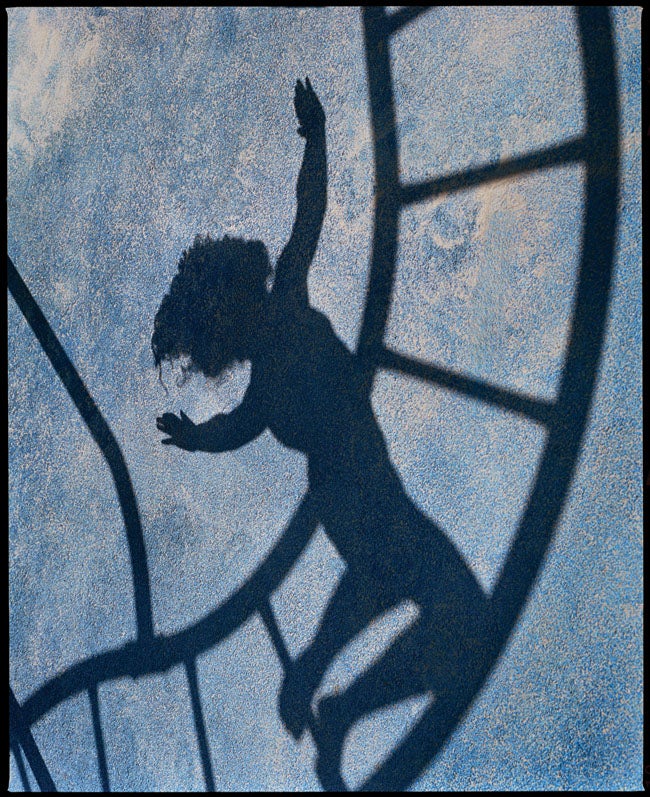 Look down. Wonderful photos might lay at your feet, camera-ready, in the form of the cool interplay of shadows. Says Ian White, a pro shooter based in Venice Beach, CA, "For me, shadows equal mystery."
They fascinate for the incomplete suggestion they offer of whatever is casting them. "What you can't see, but only guess at, makes shadows so enticing," he says.
In this picture, made while White was shooting photos for a childrens' bathing-suit catalog, the flying figure's body language is so perfectly articulated that it's easy to imagine the subject was a scultpure, and not a child at play on a jungle gym.
The tricky part to shadows is in nailing the exposure. Using any of the autoexposure modes often leads to an overexposed image, as your camera attempts to lighten and bring detail into the shadow. Not good. Instead, stick with manual exposure, and make sure your histogram is pushed to the left.