Fix It Fast: "Uncropping" an Image
Sometimes more is actually more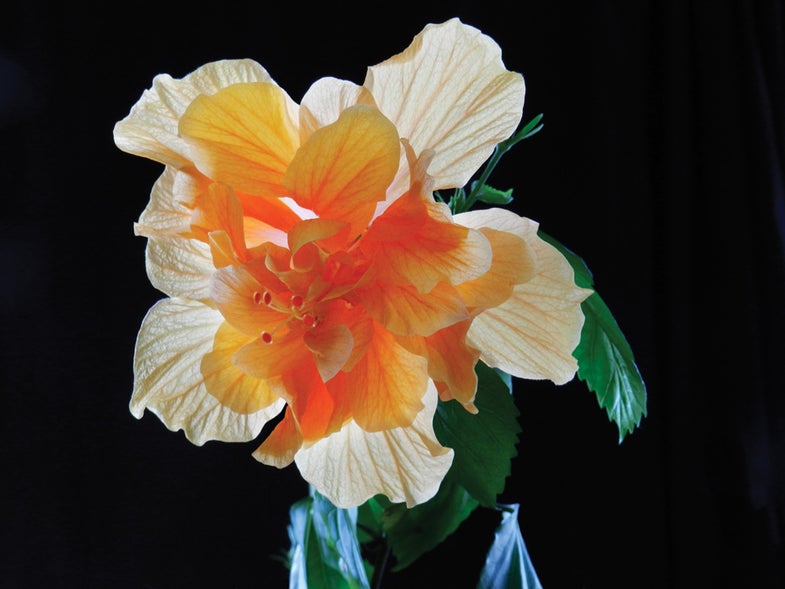 To get rid of distracting leaves and stems in her floral photo, Sherry Christensen of Irma, Alberta, Canada, used the time-honored method of cropping them out. While a wise decision, we think this leaves too little "headroom" around the blossom.
Working with her uncropped version, we removed unwanted detail in Adobe Photoshop CS5 using Content Aware Fill instead.
We then puzzled over how to bring out more detail in the center of the hibiscus, to add a little more dimensionality. We settled on some mild fakery: altering the hue. In a Hue/Saturation Adjustment Layer, we shifted the flower center toward yellow. We finished by adding some selective contrast to the rest of the image.
Total time fixing: 15 minutes