Gregory Simpson Makes His Own Leica M9 Pinhole Lenses Out Of Gaffer's Tape
Who needs a Noctilux-M 50mm F/.95 ASPH lens when you have tape and a knife?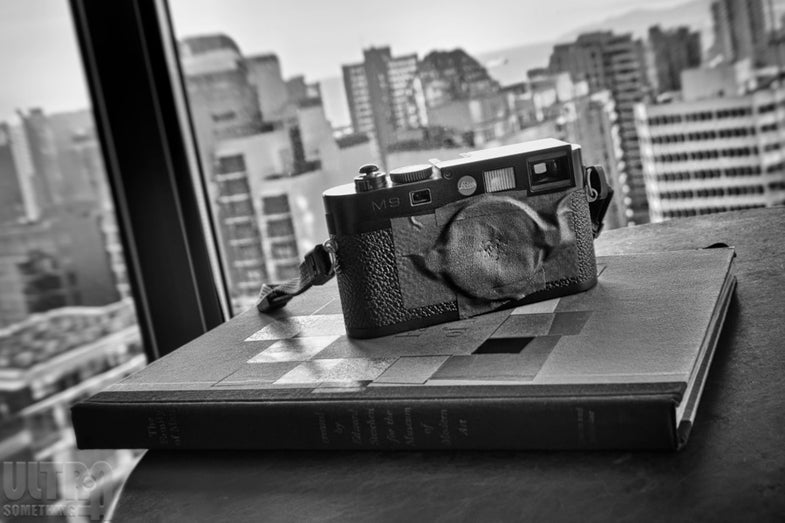 We may earn revenue from the products available on this page and participate in affiliate programs. Learn more ›
Leica's M9 is an amazing camera, capable of capturing photos that are scary sharp, but what happens when you take sharpness out of the picture almost entirely? grEGORy Simpson (weird capitalization is his) decided to find out by making himself some pinhole optics out of gaffer's tape and a "sharp object."
In his post over at the Leica blog, he has posted a few examples of his results as well as some of his thoughts on why it makes sense to use a piece of tape for a lens on a full-frame digital rangefinder.
Chances are you'll either love the resulting photos or absolutely hate them, and that's clearly what the artist was going for. The dreamy, unsharp quality of the images will no doubt drive some people up the wall, but that's the point, and it might be good for some of us to look at an appreciate images that challenge the standards by which we typically judge an image.
What do you think of the photos? Would you try something like this?