How To: Determine if Your Image is in Need of Greyscaling
Sometimes B&W; provides more tone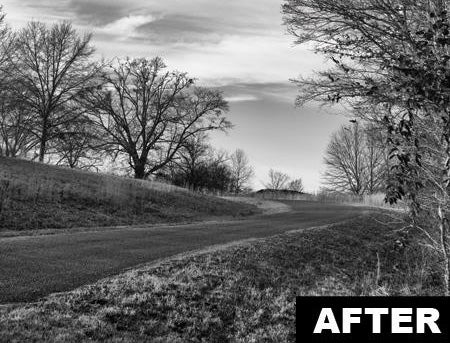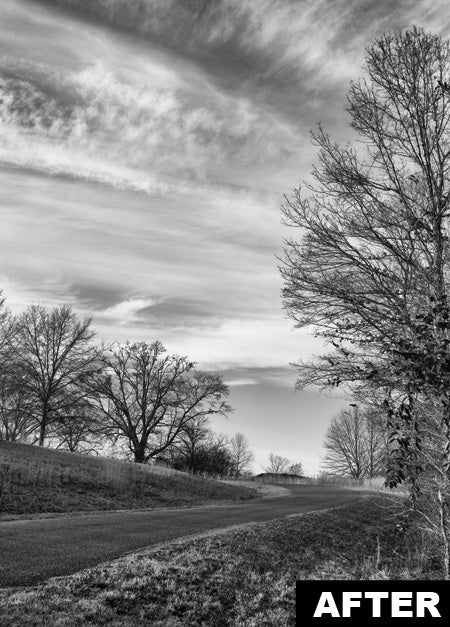 MAYFIXITafter
Original image captured in RAW with a Canon EOS 30D and 24mm f/2.8 Nikkor with an adapter; 1/1250 sec at f/5.6 in manual exposure, ISO 100.
Heath Stovall saw more than a straight shot in his image of a country road, and so the Florence, AL, shooter worked on its contrast and color in Adobe Photoshop CS3 for a moodier interpretation. We like the idea, but found the colors too muddy and decided to take it one step further into mononchrome.
We started with a flat conversion of Stovall's RAW file to make sure we had as much detail as possible. Then, using the Photoshop plug-in Nik Silver Efex Pro 2 (reviewed on page 80) we went black-and-white with the preset called Full Dynamic Harsh. Next we modified the preset using different control points for the sky and land areas to keep the latter darker and less contrasty.
Finally, we added a very light selenium tone for a hint of color in the image.
Total time fixing: 15 minutes.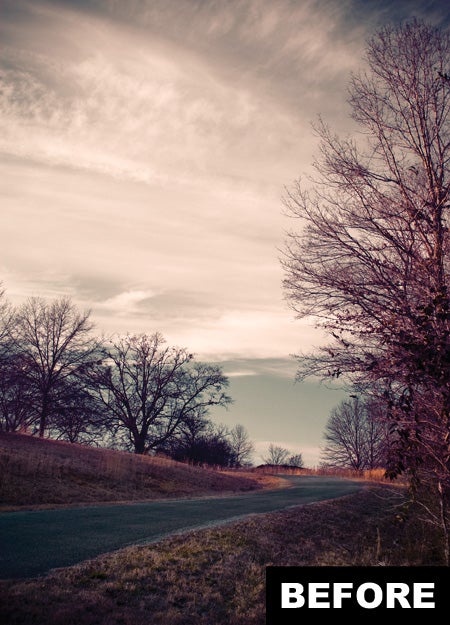 Photo: Heath Stovall