My Project: Powerful Towers
Brian Parillo uses wide-angle lenses to create interesting and unusual images of architecture.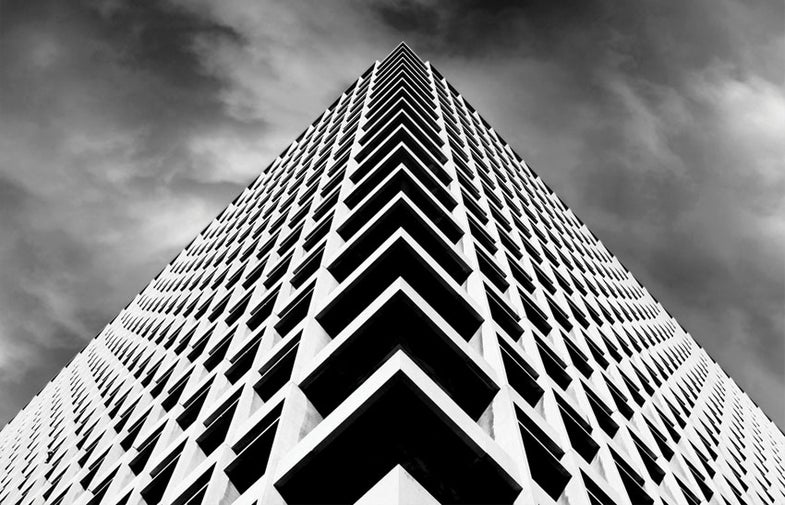 Brian Parillo likes to compare his architectural photography to design. "Moving things around compositionally is like arranging rooms, to a sense," the 41-year-old Los Angeles-based artist explains. "You have to use restraint and remove visual clutter to keep attention on the building itself."
He went pro in 2003, when he realized his work directing and filming actors for commercial auditions had given him an eye for still-image composition. But Parillo only began shooting architecture two years ago, when he developed an interest in abstract imagery as a personal project.
Downtown L.A. seemed a natural hunting ground. "Looking up at the taller buildings, I realized I had a really visceral reaction to them—I felt dwarfed and unbalanced," he says. "I decided to try to convey that vertigo through different angles and compositions." Shooting handheld with his Canon EOS 5D Mark II, he removed the elements of city life around his buildings to focus on the lines of the architecture rather than its context. Later, reviewing his shots, he found that he preferred black-and white. "It complements the lines of the buildings, and it makes them look both classic and contemporary at the same time," he says. It also creates moodiness in L.A.'s blue skies.
Giving his photos a graphic element was his main challenge, and not an easy task in such a cluttered city. "I gravitated toward buildings that allowed me to create negative space around them," he says. He walked around the buildings from different angles, getting as close up to them as possible to study the lines. Most often he would use wide-angle lenses, which helped fit more architecture into the frame and also emphasized the intimidating aspect of these tall buildings.
A big challenge in shooting such famous structures: getting unique images. One Parillo is most proud of is the detail of Frank Gehry's Walt Disney Concert Hall (bottom left). "It's a remarkable piece of art on its own, but it's also been photographed many times. And there are so many gorgeous angles to the building that it's almost frustrating to choose one," he says
After discarding more images than he kept, he finally captured what he sees as the beauty of Gehry's work. "The lines of the building make it move around you like a wave. I found a shot that felt to me as if captured from a surfer's view, inside the tube."
Apart from his creative challenges, there were countless parking tickets from pulling over whenever he saw a view he had to get. But the end result, a collection that captures the elegance of lines in city space, was worth it.
"It's affected the way I look at buildings," Parillo says. "I see them now as arrangements in the sky."
See more by Brian Parillo at www.brianparillophotography.com.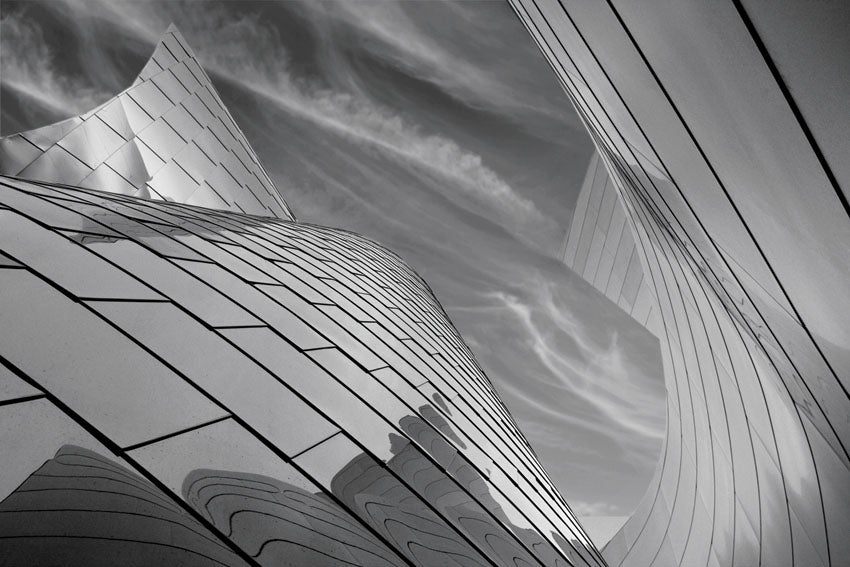 PowerfulTowers01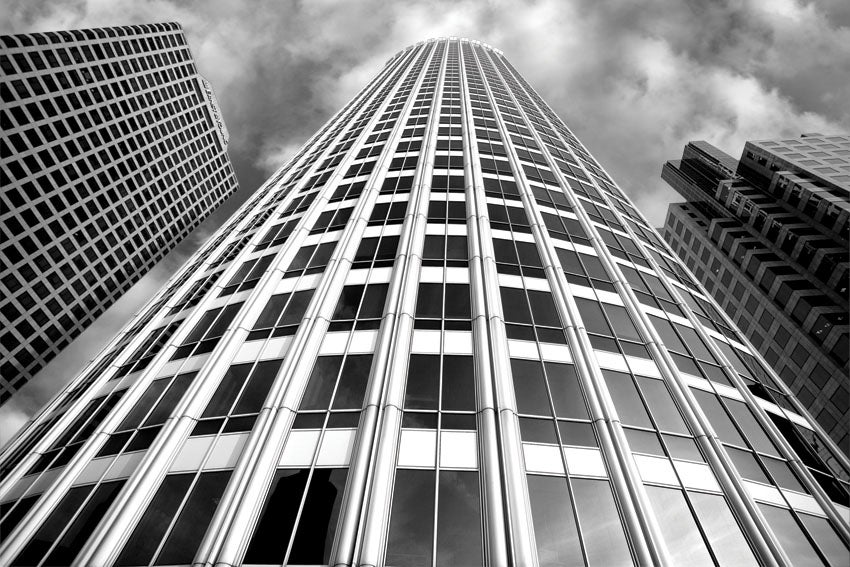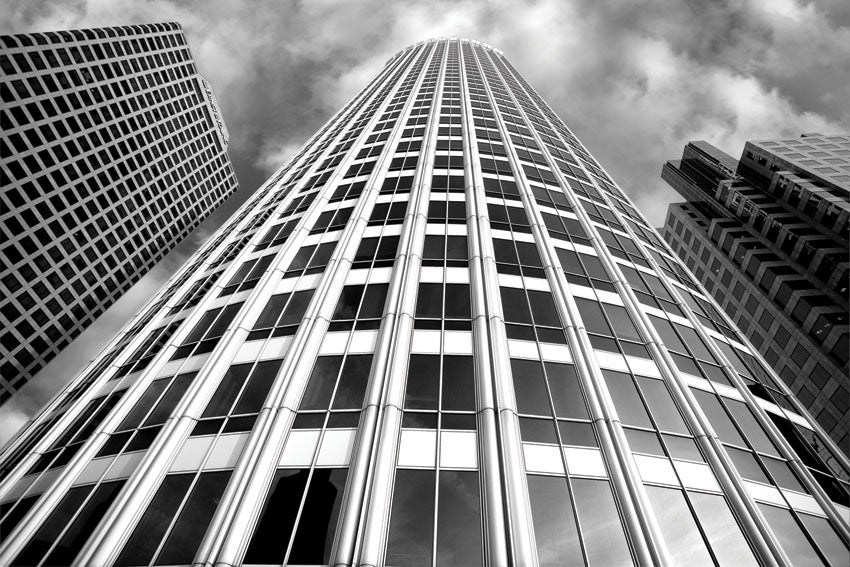 PowerfulTowers02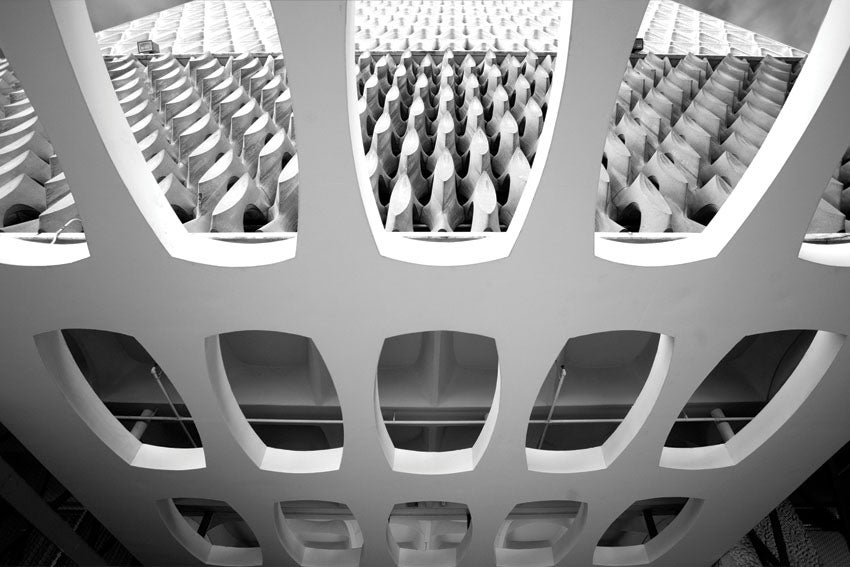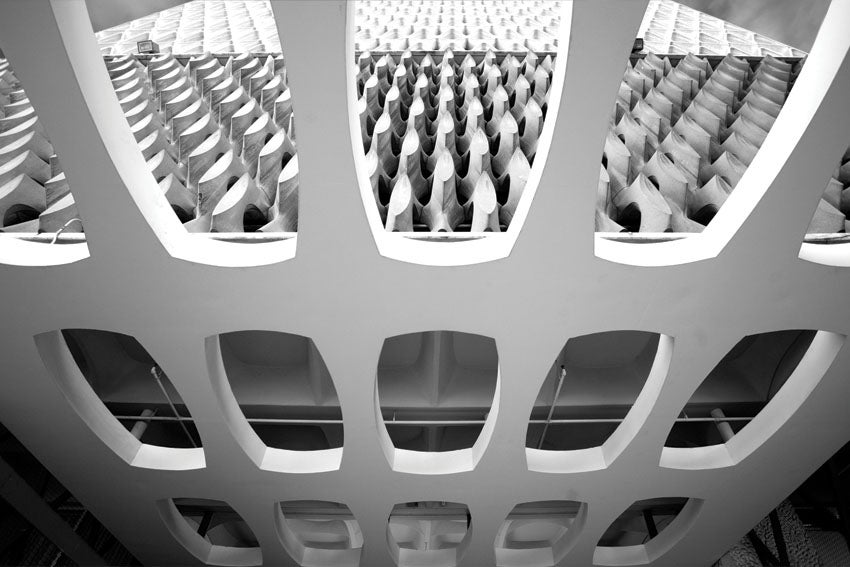 PowerfulTowers03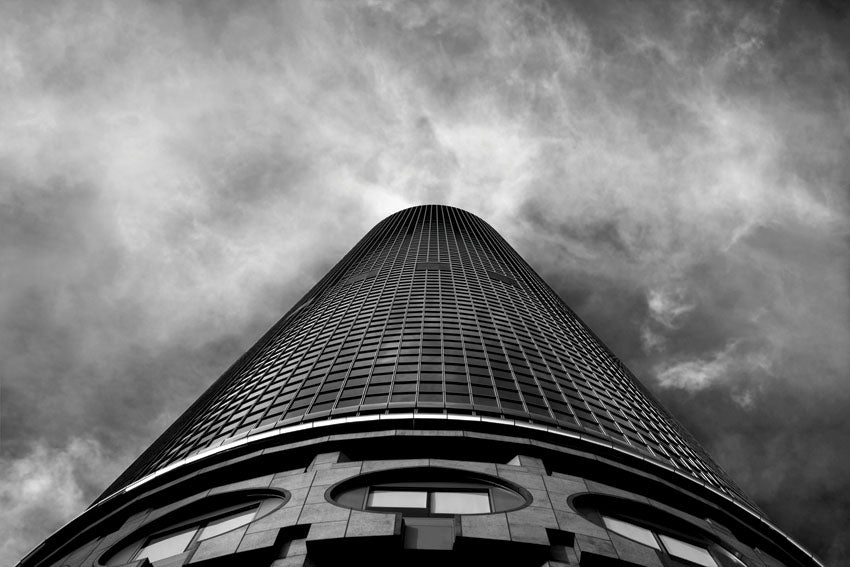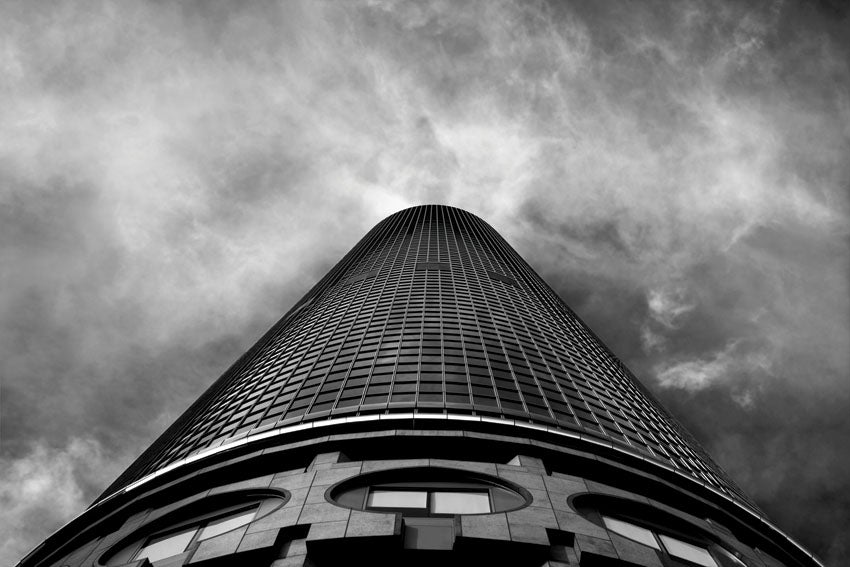 PowerfulTowers04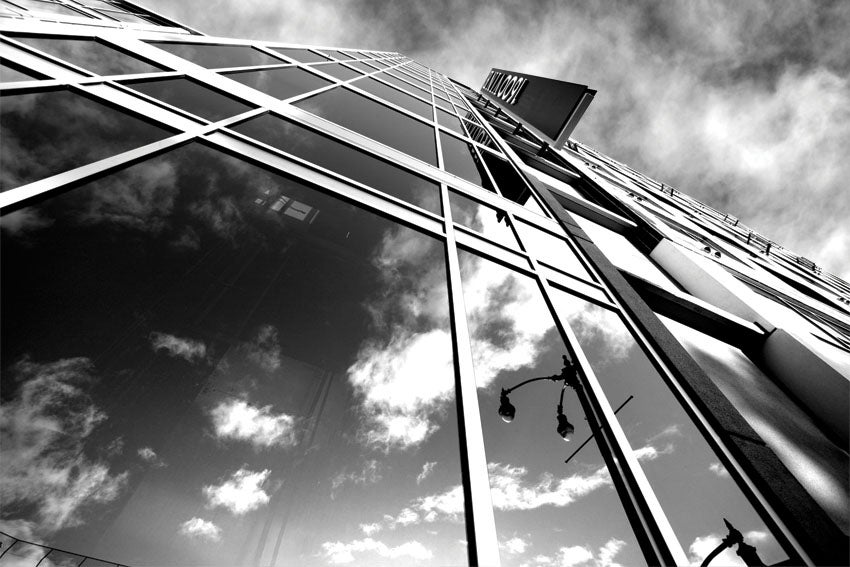 PowerfulTowers05