How To: Use Fog and Mist to Your Advantage in Landscape Photography
Fog, mist, smoke and haze can all act as an excellent natural filter.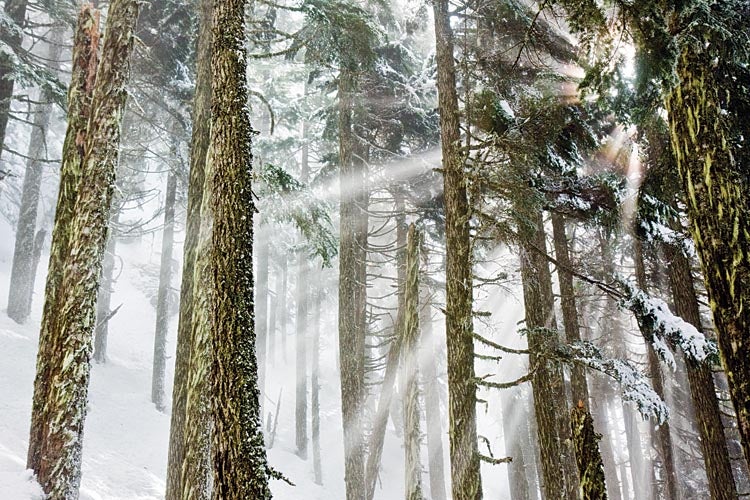 Ethan Welty shot this with a Canon EOS 40D and 17–55mm f/2.8L Canon zoom. Exposure: 1/125 sec at f/5.6, ISO 200.
Landscape photographers who respond to saturated color and sharpness will often pack up and leave if fog, mist, smoke, or haze moves in. Whoops! They miss a lot. Atmospheric conditions in which dry particles or water droplets are visibly suspended in air can add a lot to a landscape.
What you'll get: An exaggerated sense of depth. As mist or haze recedes into the distance, it takes on darker tonalities that strongly convey a scene's depth and dimensionality.
You can easily tweak the shadows and midtones in low-contrast landscapes, such as those shot in light fog, until you find a suitable look for the scene. Low-contrast landscapes are much easier to work with than the black-shadowed, high-contrast scenes shot under a naked sun.
Light made manifest. As sunlight streams through illuminated droplets make it visible. In shots like this mist-enveloped Washington state pine forest by Ethan Welty, the strikingly evident sunbeams take on an otherworldly, mystical look that transforms the landscape into something almost spiritual.