How To: Make Your Photos Monochrome
The biggest obstacle to successful black-and-white photography has always been that most of us see in color.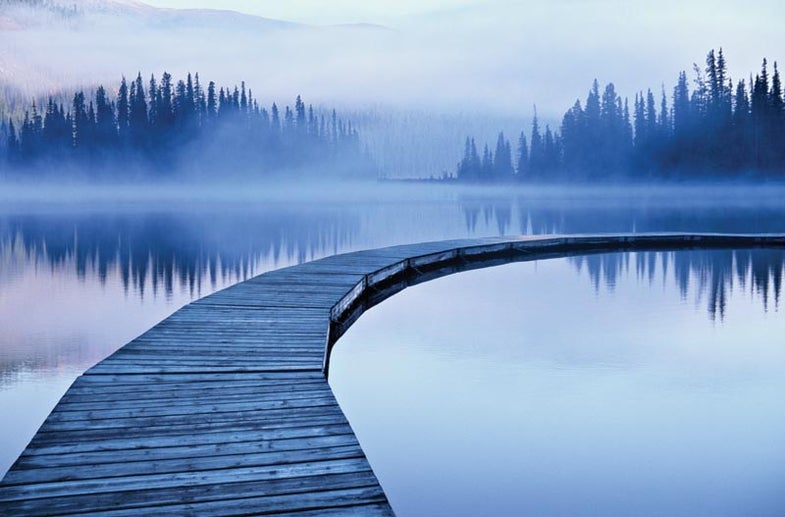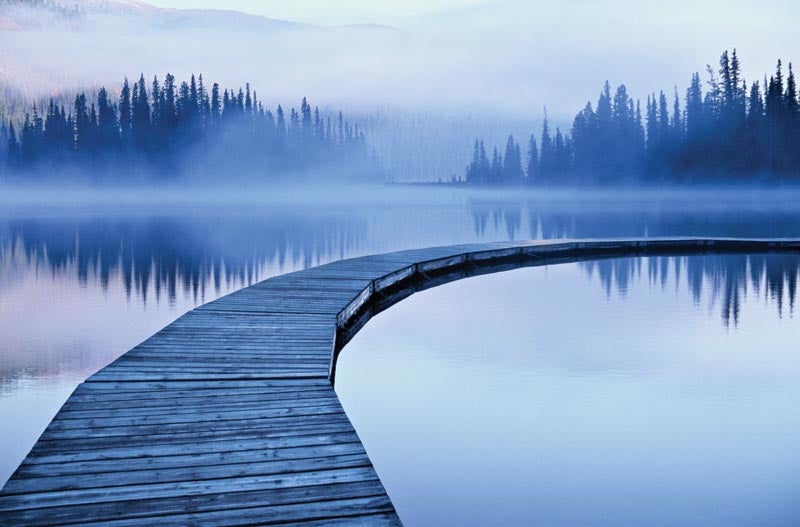 Back in the film days, photographers had to learn through trial and error how to see the world in tones of gray rather than colors—pre-visualization. Black-and-white shooters would eventually build up an arsenal of specialty red, yellow, orange, green, and blue filters to help them alter the colors in a scene to specific tones of gray.
But today, with digital cameras, black-and-white visualization has never been easier, and the digital darkroom provides us with myriad ways to turn our color captures into monochromes. If you don't want to give up color entirely, the digital darkroom also makes it easy to tone images with a single hue.
Previsualize with JPEG
It's hard to see in black-and-white when you're looking through a viewfinder at a world full of color. But most current DSLRs can do a neat trick to help you make better monochromes: by setting the camera to make simultaneous JPEG and RAW capture, with the JPEG profile set to b&w. On Canons, the JPEG profiles are called Picture Styles, and on Nikons, they're under the Picture Control menu. On other cameras, you can find out how to do this by looking in the index of your instruction manual.
With this dual capture, the image will play back as b&w, but the RAW file will maintain the full data of the color image. This color file gives you many more options for post-processing into a monochrome than a b&w JPEG.
And here's a still little-known fact: If your camera has live view, and you're set to monochrome capture, you'll see the scene on your camera's LCD as black-and-white, in real time.
Find Monochromes
One way to explore the world of black-and-white without the need for previsualization is to simply look for monochromes that occur naturally. Winter in temperate climates is a great time for this, particularly when a coating of snow smothers almost all color.
Foggy mornings are also mostly devoid of color, and at dawn or dusk, many scenes take on a monochromatic cool shade of blue, as in the image of the lake dock on the opening spread.
Macro photography allows you to capture a subject that's an abstraction of tones in a sea of single color.
Composition First, Mood/Story Second
Black-and-white photos can be tough to pull off because you can't rely on color to catch the viewer's eye. Tone and contrast are your building blocks of design here: The distribution of tones and contrast between them are critical.
This is why it's helpful to set the LCD to see in monochrome, and even sometimes turn up the LCD's contrast to amplify the light and dark tones (check your manual to see if your camera can do this). In the photo of the rock formations reflected in a lake (top), Darwin carefully composed using live view of the LCD, with an eye to the alternating pattern of light and dark tones.
Composing for monochrome tones can take priority in people pictures, too, as in the shot of wilderness guide Dick Person in his canoe, seen on page 141. Even though this image was initially shot with color film, Darwin knew he wanted the end result as a monochrome. So this image was composed with an eye for the light and background first.
After that, it was simply a matter of having Dick go through his paddling moves and capturing the pivotal moment of the paddle stroke to complete the "story." The vintage mood of the photo was created by turning the color image into a sepia-toned monochrome version.
When you photograph landscapes, mood can be found in atmospheric conditions and the play of light across the land.
The ethereal, even mystical, look of the aspen forest photo at left is due mostly to the fog in the background. This mood was then heightened in post-processing: Adobe Photoshop's Diffuse Glow filter added an airy feel to the grass and the fog in the photograph. A little selective toning of the highlights with a Curves adjustment of the RGB channels completed the image.
Make Processing Easy
There seem to be as many ways to convert a color digital image into a black-and-white as there are photographers. After years of manually messing with our color photos in Photoshop, trying to get the best b&w images possible, we concluded that no one workflow fits for all images.
That is, until we tried Nik's Silver Efex software ($128, street). Intuitive to use and easily customizable, this plug-in is now what we use for all our monochrome conversions within either Photoshop or Adobe Lightroom.
Silver Efex comes with 20 one-click preset styles that make for convenient starting points. Some of our favorite presets for landscapes are High Structure (used in the canoe image above and the Mount Crowfoot shot opposite), High Contrast Red Filter, and Dark Sepia. Once you choose a preset you like, you can customize it further with the slider controls for brightness, contrast, and structure (tonal contrast).
You can also apply red, orange, yellow, green, or blue filters to alter the tones in the image as you would with lens filters on b&w film. Use these filters to highlight tones (for example, a green filter will lighten foliage) or to deepen tones (a red filter will dramatically darken a blue sky).
And you can use control points to selectively modify the brightness, contrast, or structure of any portion of the photograph—we usually darken and add contrast to skies with this control.
The program also lets you apply a film effect to mimic the look of favorite b&w films, including Ilford Delta, Fuji Neopan, or Kodak Plus-X.
Finally, the Stylizing tab lets you tone with specific effects such as sepia or selenium. If we get a look we really like, we save those settings as a preset that will be added to the thumbnails in the preset window. Silver Efex also works well with digital images from scanned film, and we've given our old film images new life this way.
Samantha Chrysanthou and Darwin Wiggett are full-time outdoor and nature photographers who specialize in photo education in Canada. They give numerous workshops, seminars, and lectures across the country and write regularly for photo magazines and photo websites. To see more of their work go to darwinwiggett.com__ and chrysalizz.smugmug.com__.