Creative Thinking: Paul Mobley
The New York photographer shares his secret to sustaining creativity over a long career.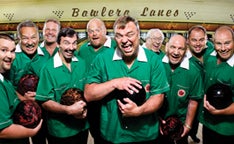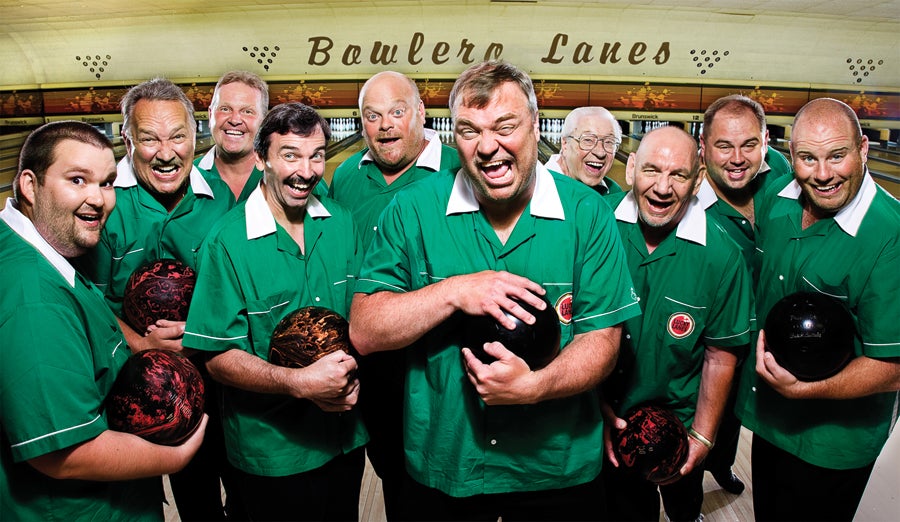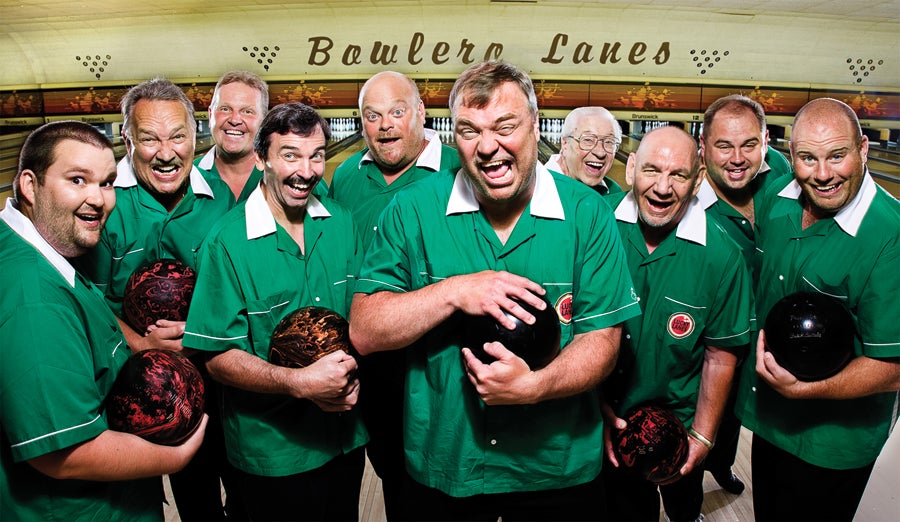 How To: Creative Thinking Bowling
Pros know the secret to sustaining creativity over a long career. It's called "personal work," and New York commercial photographer Paul Mobley (www.paulmobleystudio.com) sums it up as "the joy that reminds me of why I became a photographer."
Early in his career, he found that his technically beautiful photos still "missed the magical moments because I was screwing around with the lighting," he says.
A prominent photo editor reviewed Mobley's portfolio and prescribed the cure: "Carry your camera with you everywhere, and shoot personal work." So he gave himself permission to "act on [his] daydreams and act on [his] ideas rather than shelve them." It was a career-changing moment.
One night while watching the film Kingpin, Mobley thought, Wouldn't it be great to make a funny picture of a classic men's bowling team from the '70s? The next morning he began to tackle the idea just as he would for a client.
That meant he needed faces, uniforms, and a bowling alley— and help. He contacted Mark Martin, the president of the United States Bowling Congress, explaining who he was and describing his idea for a portrait of an old-school bowling team.
Martin got the idea immediately and said, "There's a giant tournament near Detroit—there will be at least 3,000 bowlers there. Let's go and hand-pick the guys you want!" He also hooked Mobley up with a company that made vintage bowling shirts, and with a traditional bowling alley.
Mobley had 3 hours on location, but he planned to shoot the group in 20 minutes. Beer and pizza helped everyone loosen up beforehand. "I wanted it to be wacky, funny, colorful, and obnoxious," he says. "I would scream or whatever, and at one point I said, 'Aaargh!' to get them to grimace. I was laughing so hard, I had tears rolling down my face."
Lighting posed a challenge because of the large space. Mobley and his assistant used four Profoto 8 powerpacks and eight Profoto light heads—three in front and above the bowlers (two behind a diffusing scrim, and one at center with a beauty dish), one bouncing off the ceiling, two lighting the back wall, and two aimed across the men's backs from each side. "This lighting is far from perfect," he says, "but it's exactly what I want it to be."
So he's still lighting-obsessed, but it's worth the effort. "These shoots are good for the soul," he says. "You can walk away from a shoot like this and say, 'What a great day!' And people love this picture."