Interview: Rodeo Photographer Rick Madsen
After one trip to the arena he fell in love with the sport.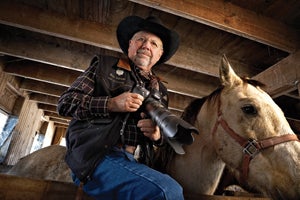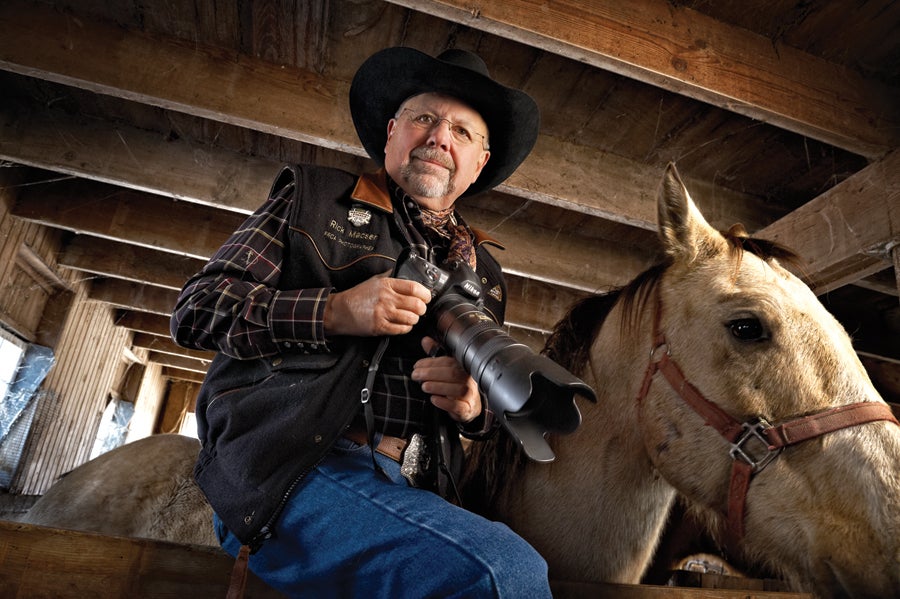 Rick Madsen Rodeo Photographer
Based in Rochester, MN, Rick Madsen, 61, got hooked on rodeos after seeing one on a whim. Check out his photos at www.rickmadsen.com.
Popphoto: How Did You Get Started In Rodeos?
I was on assignment in Jackson Hole, WY, for my old job as the Mayo Clinic's staff photographer. I had never been to a rodeo before, and thought it was interesting, so I decided to make it a personal project. The next summer I got permission to go behind the scenes. I enjoyed it so much that I worked to attain my Professional Rodeo Cowboys Association Photographer card— only about 70 photographers in the U.S. are members. I was still working my day job for the Mayo Clinic, but after retiring I took up rodeos full-time.
Popphoto: That's a big change!
I love the freedom of making my own schedule. I love the action and I love the people that I meet. It's often referred to as "cowboy ethics"—the people I've met have the biggest hearts. I don't miss the corporate world, but I do miss the consistent paycheck.
Popphoto: What Gear Do You Use For The Ring?
I shoot with a Nikon D3 and 70–200mm f/2.8 lens. Hot-shoe TTL flash doesn't work in the arenas—there's nothing to bounce the light from, and it wouldn't provide enough light anyway. So I use four or five White Lightning strobes set up on stands in the four corners of the arena. Lighting has become more important because there are more night rodeos now than there were a few years ago.
Popphoto: How Do You Figure Out Your Setup?
If I've never been to the arena, I always check it out the day before. I'll sit in the stands and figure out where I want to set up my lights and what kind of setting I should use. I always take notes. On the day of the rodeo, I get there well before the rides start and set up my lights, check in with the rodeo secretary, and get a day sheet to see who's there.
Popphoto: What Do You Actually Photograph?
I get shots of cowboys getting ready and other small behind-the-scenes details. During the rides, I look for the shots I know people want: good position of the rider, high jumps, or the horse's back legs kicking out. I don't just fire off a million shots hoping the best one is in there somewhere—I know there are certain shots I'm looking for, and I make sure I get them right.
Popphoto: Is It Dangerous?
I got hit by a horse last year—it took the front off my lens and bruised me up. I frequently have to jump up on the fence. You can't let your guard down at all. Rodeo is like football: It doesn't stop when it rains, and when it does there's a lot of mud, sometimes up to your knees.
You Must Not Be Home Much?
I photographed over 43 rodeo performances this past season, mostly in the Great Lakes circuit. I've traveled out west a lot, too. The longest I've been gone was a month—some of the guys are on the road all season. I spend the off-season marketing and promoting my work to the rodeo committees so they know my name before I come. Cowboys can be like a club. They don't let just anyone in to their inner circle, so it's an honor to be part of it.