9 Clever Souvenir Photographs
A pro photographer shares how his interesting series got started.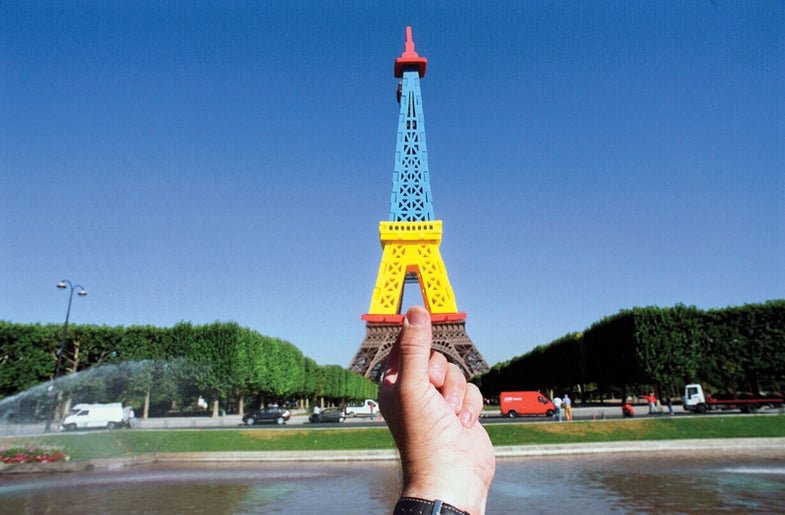 For Michael Hughes, inspiration came from a postcard. "I was on assignment for a newspaper 10 years ago in the Rhine Valley to photograph the Loreley rock," an outcropping where, legendarily, a siren lured sailors to their deaths. When the day dawned gray and Hughes struggled to find an interesting shot, he reached into his pocket and found a postcard given to him by his daughter.
"It had a picture of the winner of a 'Miss Loreley' competition, sitting right where I was looking," he says.
When he held out the postcard, and checked the viewfinder on his Nikon F5 with 20mm lens, it just fit. And the "Souvenirs" series was born.
The Berlin-based Hughes has shot about 125 images in 18 countries when traveling for work or pleasure. "First I find an interesting subject, then check local souvenir shops for something that works," Hughes says.
Such as? A miniature candle of the Reichstag in Berlin, an iconic red phone booth in London-or something more unusual. "I photographed my daughter's Leaning Tower-shaped ice pop in Pisa, and a keychain of the Jeff Koons puppy sculpture at the Guggenheim Bilbao."
Now using a Canon EOS 5D and 17-40mm f/4L Canon EF lens, he sets the smallest aperture possible and shoots on autofocus. The images are for sale as 1-euro high-resolution downloads on his website, www.hughesphotography.eu, and have also been published in a short book by Fivefootsix in London.
But his project is ongoing. "You have to be open to influences around you," Hughes says. "It's nice to work in such a spontaneous way."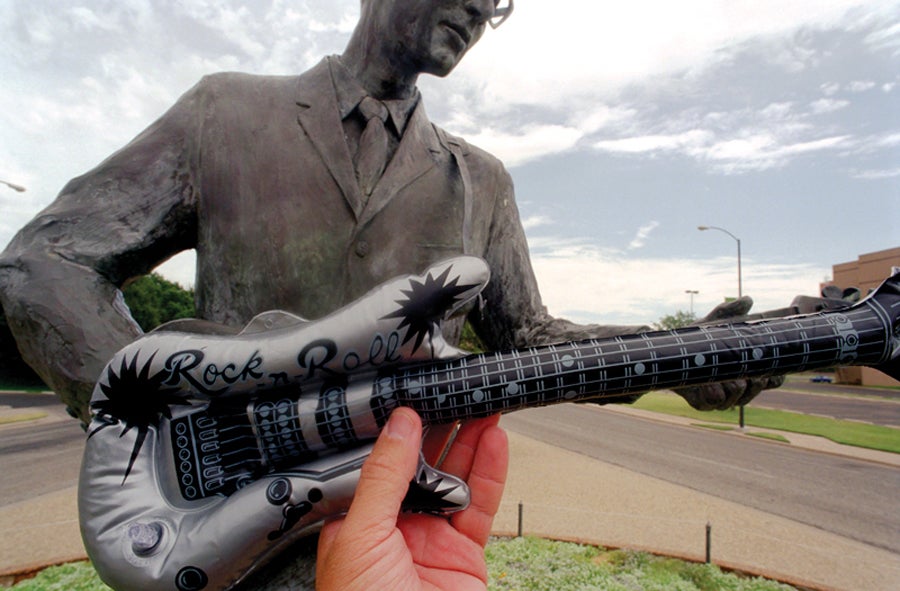 Buddy-Holly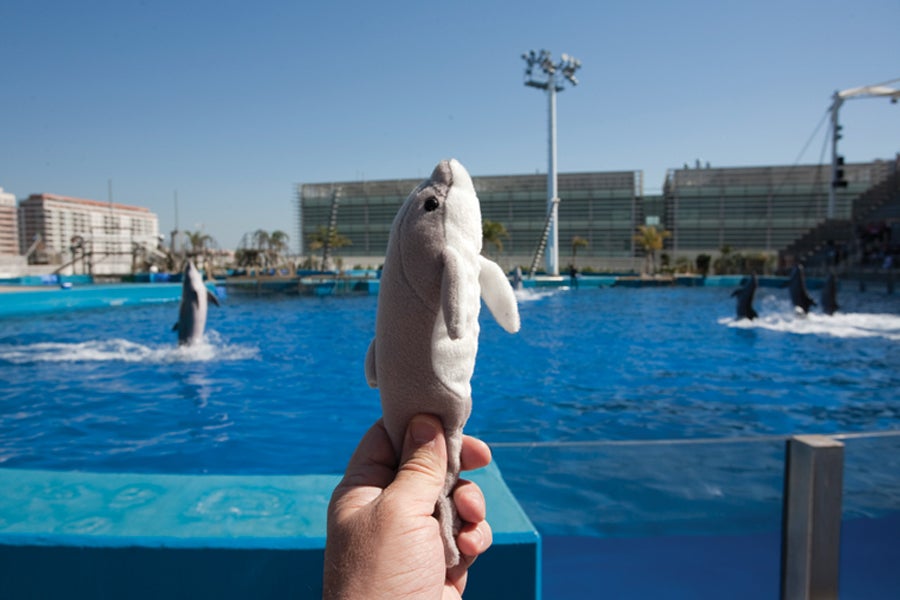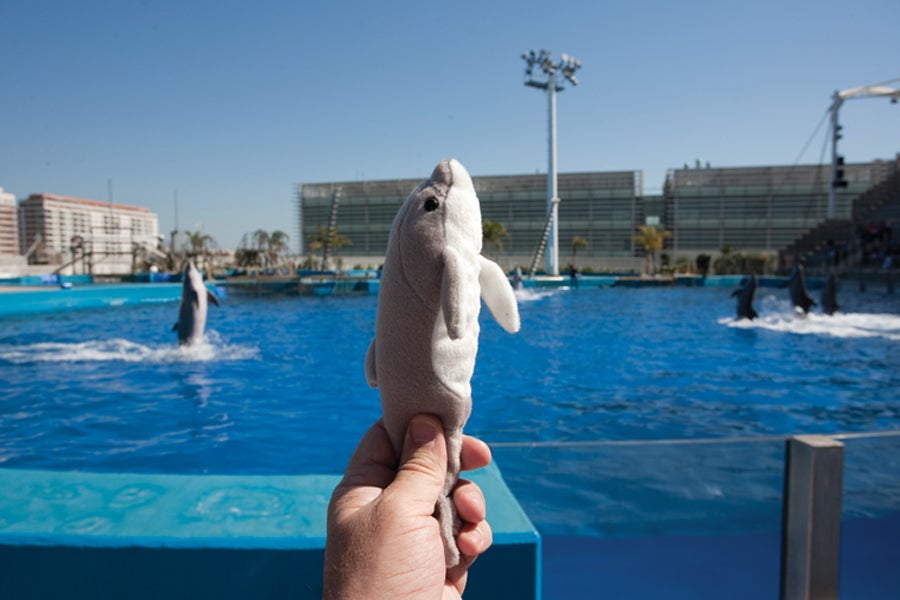 Dolphinarium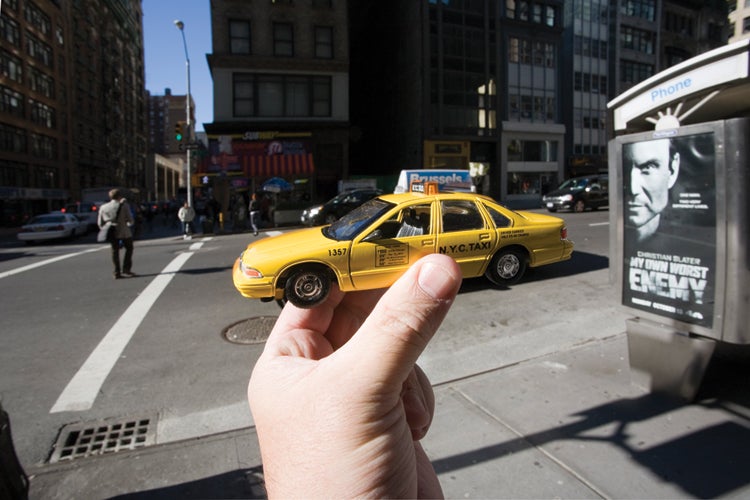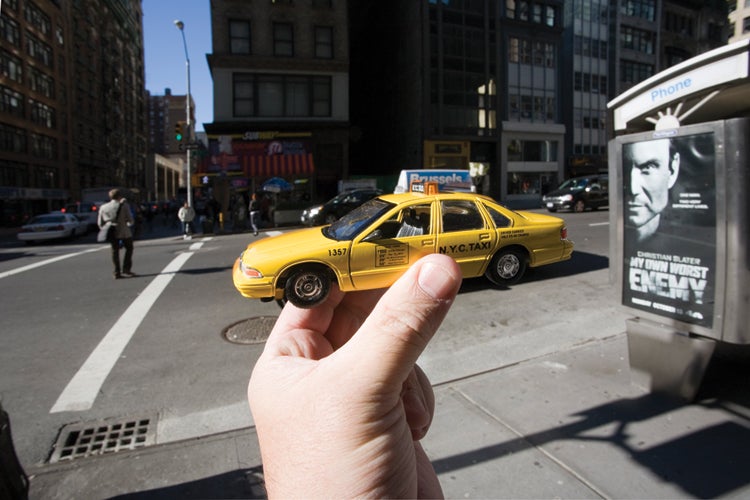 The-Cab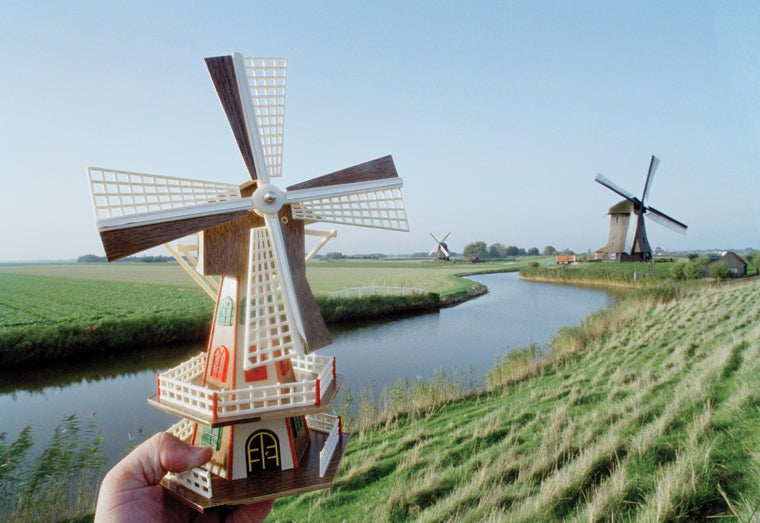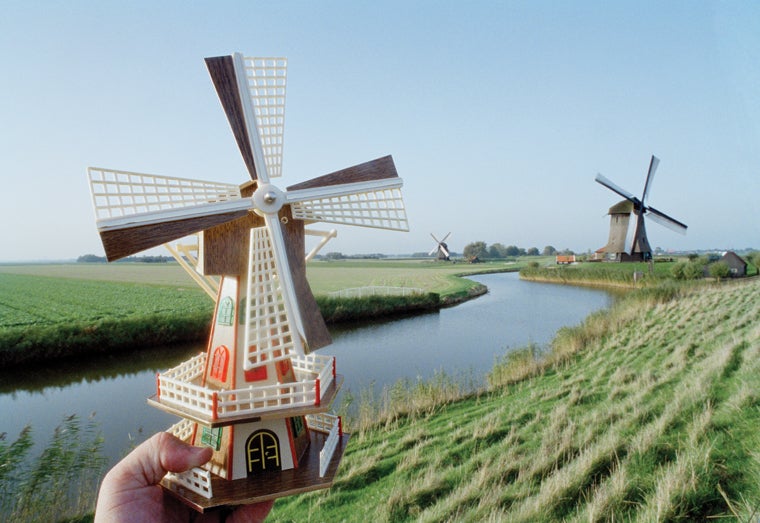 Windmill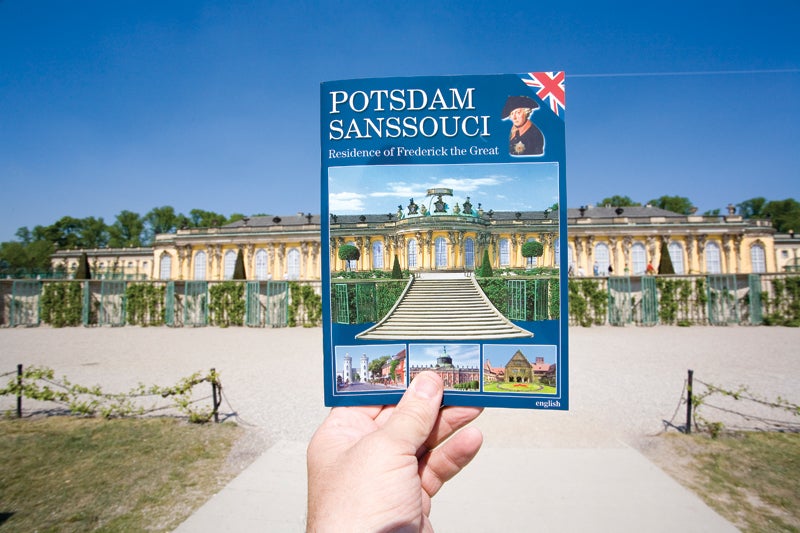 Potsdam-sanssouci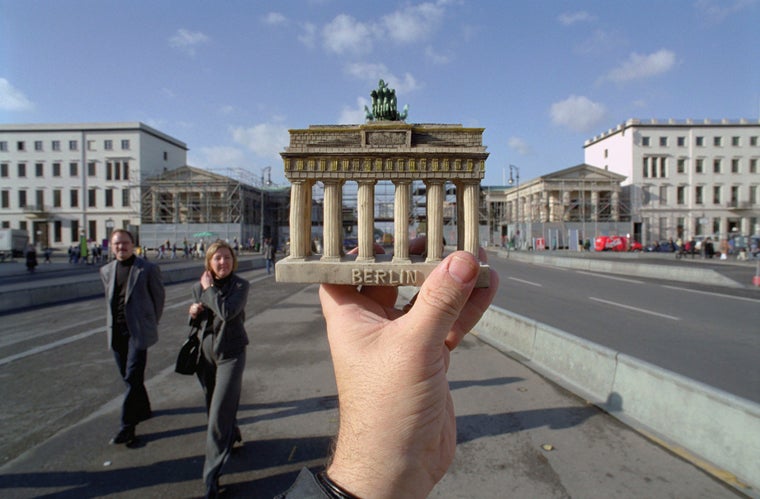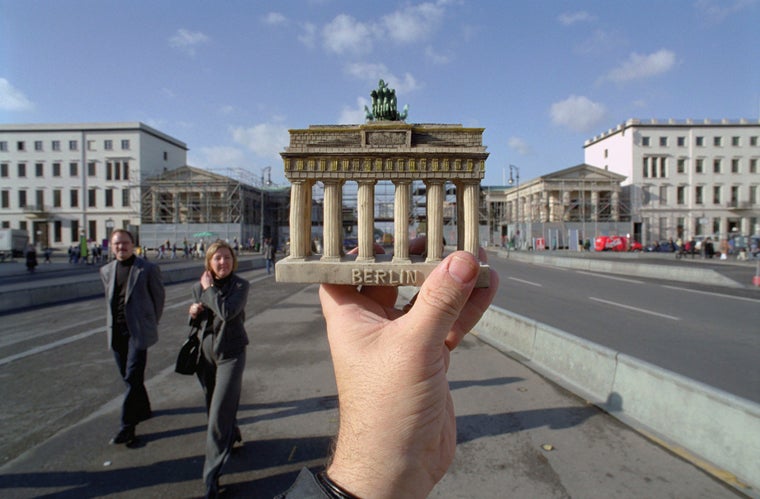 Berlin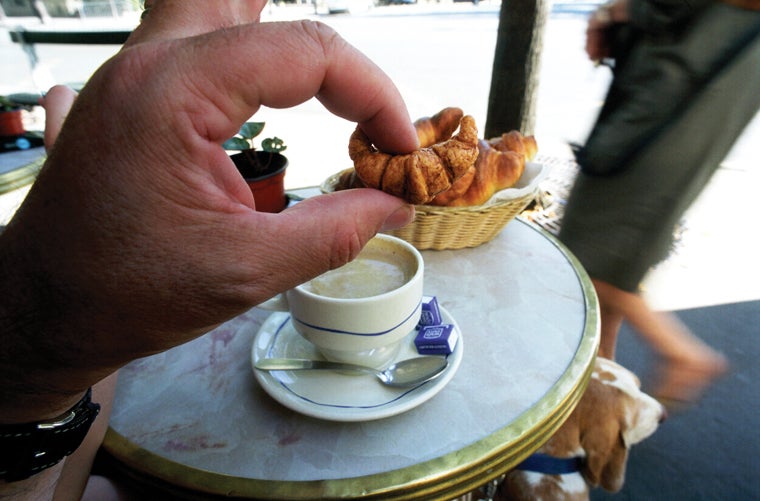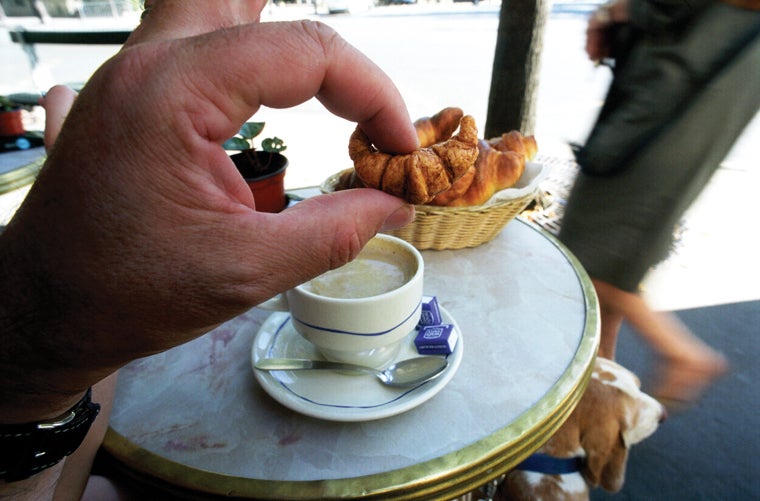 Croissant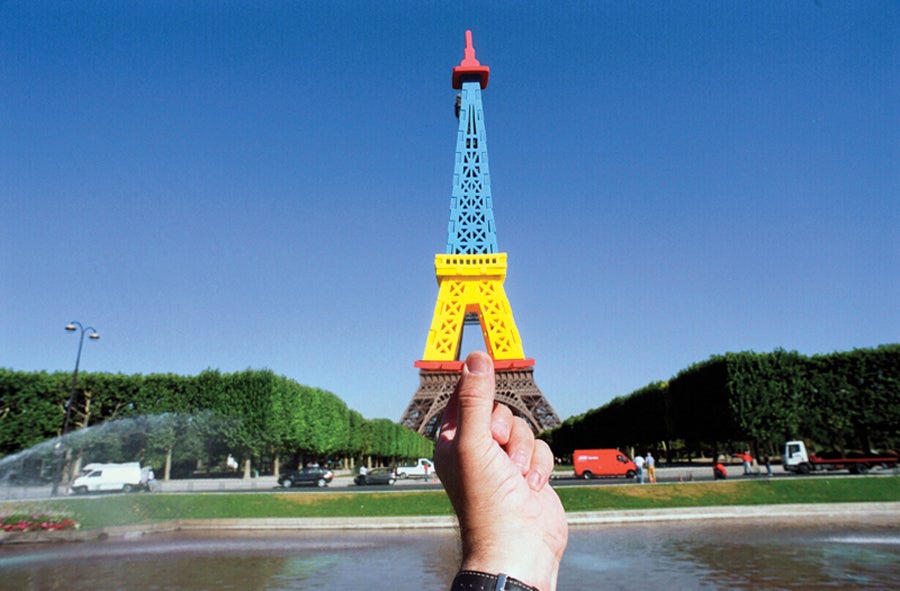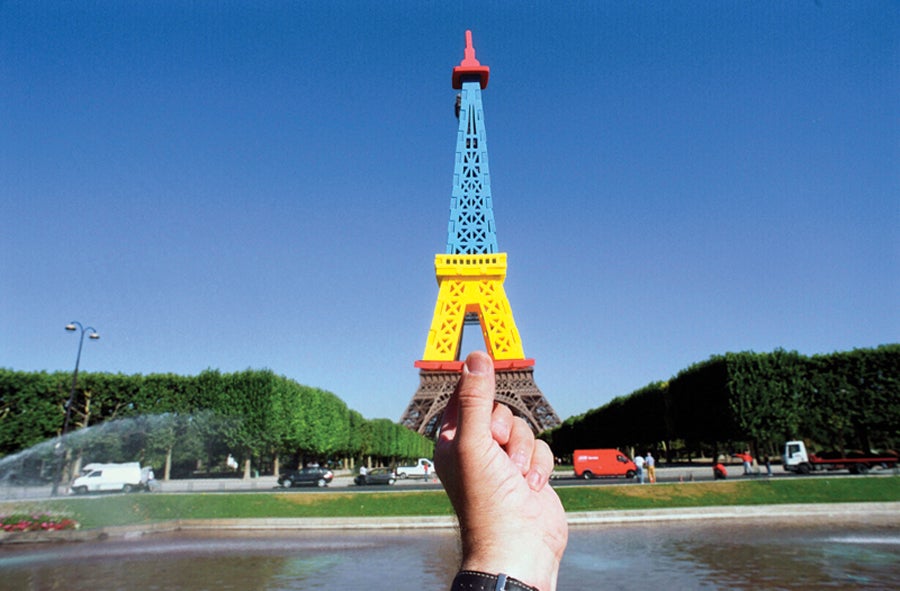 Eiffel-Tower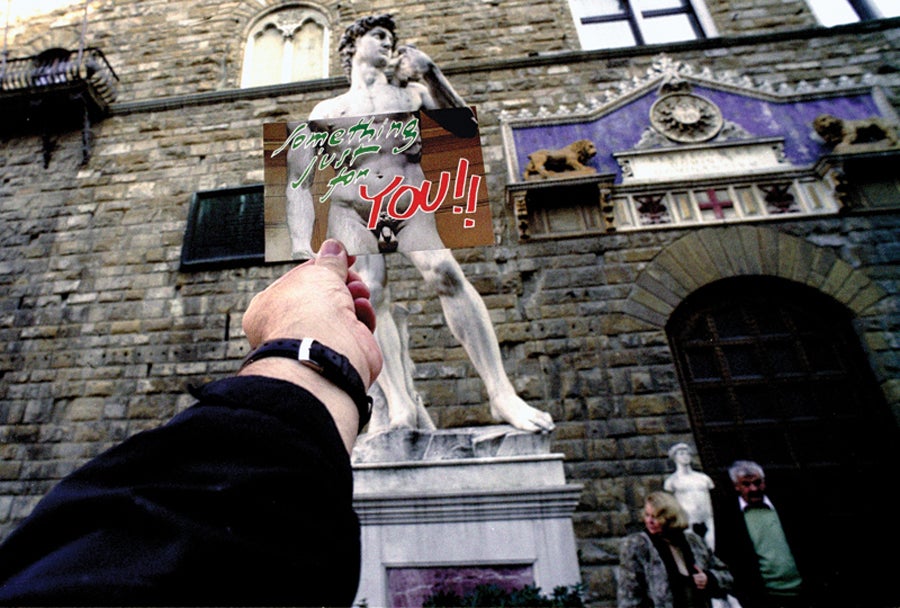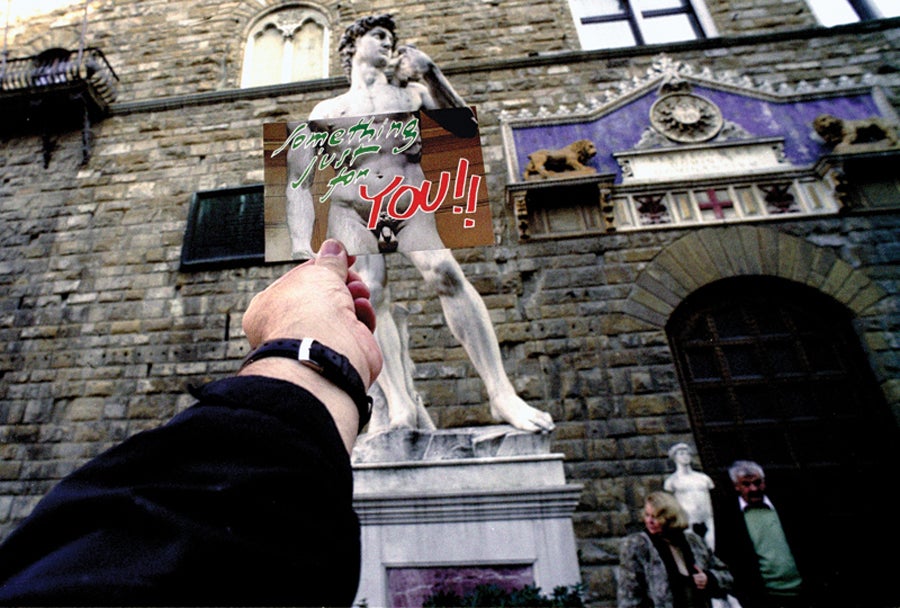 statue-of-david