Flickr Creative Showcase
Three new talents prove that landscape photography is alive living on the Web.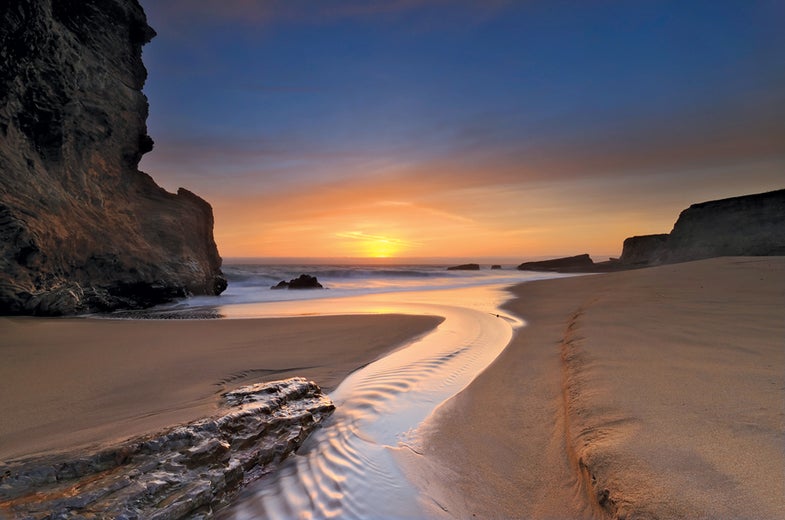 Sometimes it seems as if pure landscape photography is a dying art. People and the places where they live hold sway as photographic subject matter, and even the most depopulated views focus on the effects of human intervention and environmental abuse in the landscape. That isn't the case on Flickr, though, where landscape for landscape's sake is thriving. So for this issue's installment of the Flickr Creative Showcase, we bring you three of our favorite landscape photographers now sharing their work on the website. And remember that there are more where these came from.
Close-Up: Jim Patterson
Hometown: Santa Cruz, CA
Camera: Nikon D300
Flickr member since: 2006
Website: jimpattersonphotography.com
From his work as a scuba outfitter and as a frequent diver, Jim Patterson knows that the landscape beneath the waves can be just as beautiful, in its gnarly way, as the one above. Indeed, he has been photographing underwater since 2001. It was a little more than a year ago that Patterson started shooting on relatively dry land – and yet he has produced the spectacular marine views you see here.
Either way, why does Patterson prefer to shoot landscapes – or in his case, seascapes – over other kinds of subject matter? "Because it is a meditative, relaxing experience," says the Santa Cruz, California-based photographer. "Tuning in to the details of a scene such as the angle of the light, the movement of the waves and the balance of elements is much more rewarding for me."
Patterson credits both Flickr and digital photography for his accelerated learning. "I did shoot film seriously for about three years before switching to digital," he says. "But with film, the timeintensive process of getting images from camera to computer was always a roadblock to shooting and editing. Digital has helped me improve my work, because it gives me much faster feedback, and feedback while I'm still on location."
He feels likewise about Flickr. "It's definitely a great way to learn when other photographers offer their thoughts on your images," he says. "And I've found that many photographers are willing to share tips and processing techniques." Other Flickr photographers Patterson admires include Chip Phillips and Stephen Oachs, as well as Patrick Smith, whose work we featured in our "12 Flickr Superstars" issue (May/June '09). What goes around comes around. AP
Close-Up Katarina Stefanović
Hometown: Belgrade, Serbia
Camera: Nikon F80 (Nikon N80 in U.S.)
Flickr member since: 2007
Flickr page:flickr.com/photos/jup3nep
An engineer by day, Katarina Stefanović was seduced by photography's charms when she spruced up her family home with prints of her travel pictures. "I discovered through visitors' reactions that the photos could be more than decorations on a wall," says Stefanović. "So I got myself busy and made a portfolio." She showed the portfolio to photographer friends, who encouraged her to exhibit the work. But she needed more "affrmation," so Stefanović joined Flickr. And she soon took on a major photographic project: permanently installing her prints in a hospital in her native Belgrade. "I had to gather as much courage as I could to do it," she says.
Stefanović's photographs seem the perfect remedy for a hospital environment. Their intense color and extraordinary landforms transport the viewer to a dreamy, beautiful place. "I want the viewer to go into that world and explore, to feel that he or she is on the spot where the picture was taken," she says. In fact, that world is often quite close to home, with many of her photographs made in the nearby Pannonian Plain. "You could live your whole life within a 50-kilometer ring around Belgrade and always find landscapes worth photographing," she says.
Unlike most of her fellow Flickr-ites, Stefanović still shoots film, though she scans it and uses image editing tools to manipulate shapes and colors. "I remain faithful to my old 35mm SLR," she says. And film's more-deliberative demands seem suited to her attitude about photography. "I take pictures when I feel like it," she says, "out of pure pleasure." AP
Close-Up Joel Tjintjelaar's
Like many of Flickr's most talented members, Joel Tjintjelaar didn't take his photography seriously until recently. "I always admired black and white, but I only did some happy snapping," says the Dutch information-technology project manager. "Then I thought, 'Hey, why not produce these beautiful images myself?'"
That makes Tjintjelaar's work sound easier than it is. "The first time a subject catches my attention, it's rare that I can shoot it the way I see it in my mind," he explains. "So I go back again and again until everything is perfect – light, weather, the tides. I've shot a few piers and breakwaters along the Dutch coast maybe a thousand times, from all angles and in all weather conditions, in broad daylight and in the dark of night, at high tide and low tide. And still I think I'm missing that one special shot that captures the essence of that pier. My wife hates it because I take her with me when she'd rather go shopping." That's understandable, given the photographer's love of long exposures. "A long-exposure shoot of mine usually takes two or three hours," he says. "If I'm really lucky, I'll get five good frames."
Despite that attention to capture, Tjintjelaar does plenty of image editing to make the world look the way he sees it. "It's mostly just heavy dodging and burning, but it amounts to 80 percent of the time I put into a photograph," he says. "Like Ansel Adams said, dodging and burning are steps to take care of mistakes God made in establishing tonal relationships. But steps sometimes turn out to be big leaps." View his official site here. AP
Be sure to join our American Photo Creative Showcase on Flickr. As a Showcase member, you can post your best images and give advice and encouragement to our other avid users. And since the magazine showcases a different Flickr photographer in every issue, you just may see your contributions end up on the pages of American Photo****!
Plus, we want you to give us a piece of your mind, so don't forget to come back often to fuel our discussion section!
*The statements and images posted on PopPhoto.com are the views and responsibility of those who posted them and do not necessarily represent the views of FUJIFILM.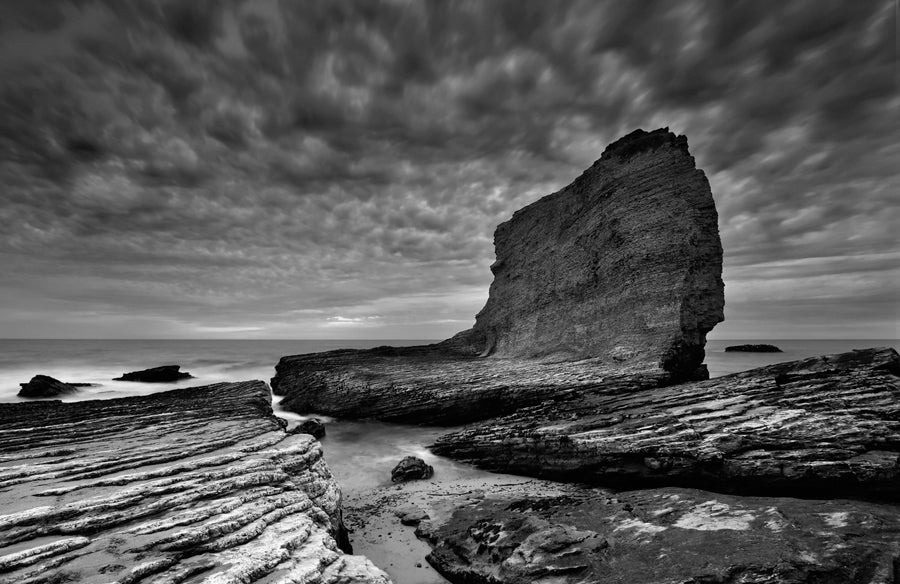 Jim-Patterson1
When Patterson was photographing the rock wedge the sun had set and the clouds lacked color, so he converted the image to black and white with Nik Silver Efex Pro software.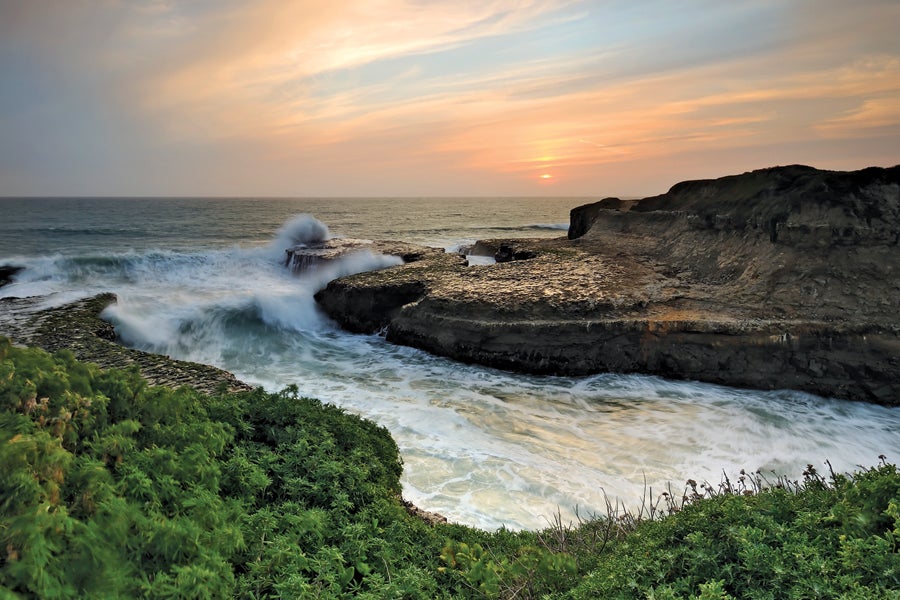 Jim-Patterson2
The color scene had such an extreme brightness range that Patterson shot three bracketed exposures and then used Photoshop to manually blend a darker exposure for the sky with brighter ones for the rocks and beach.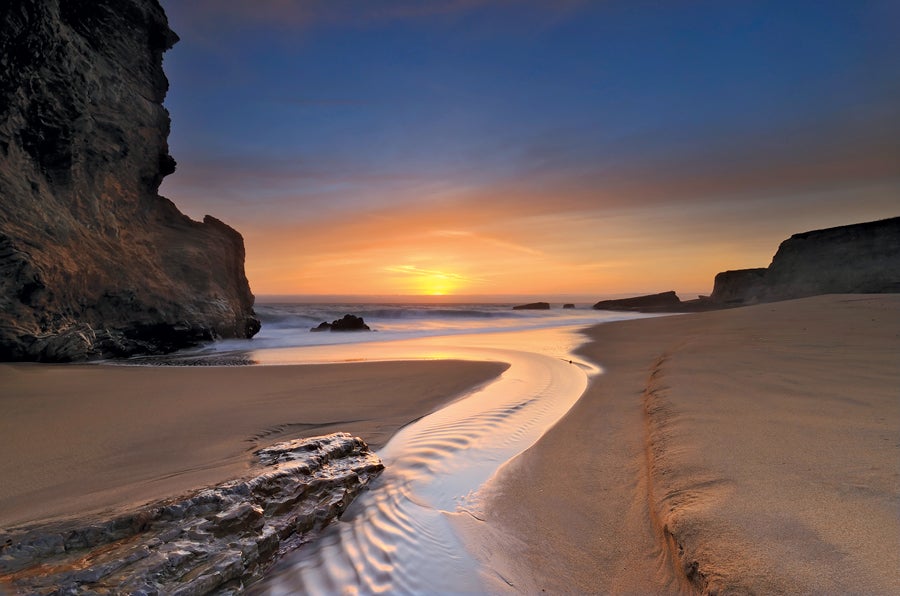 Jim-Patterson3
Jim Patterson's lush view of the California coast near Santa Cruz, shot with a Nikon D300 and 12-24mm Nikkor zoom with a graduated neutral-density filter at an exposure of ½ second at f/13 (ISO 100).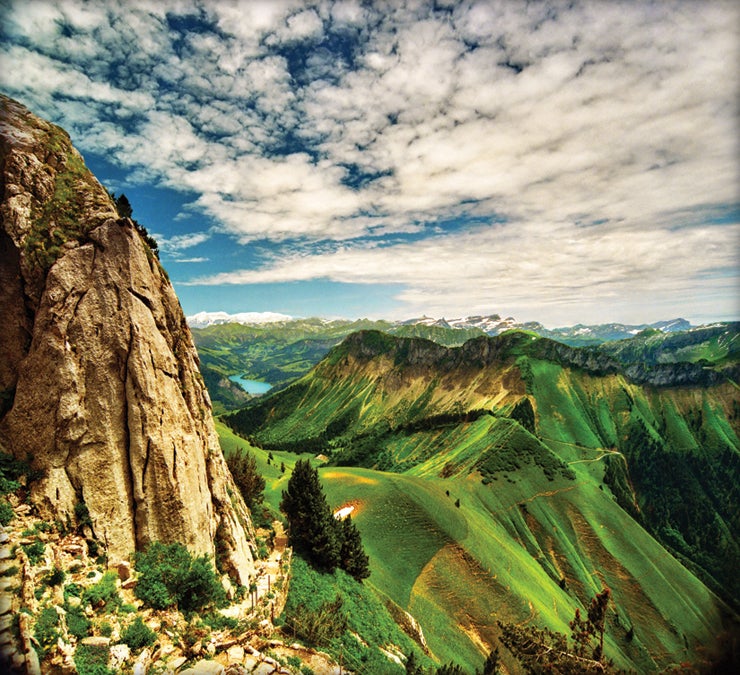 Katarina-Stefanovic1
Katarina Stefanović's fairytale take on Switzerland's Rochers-de-Naye, shot with a Nikon F80 and 24-120mm Nikkor zoom on Kodacolor 200 film.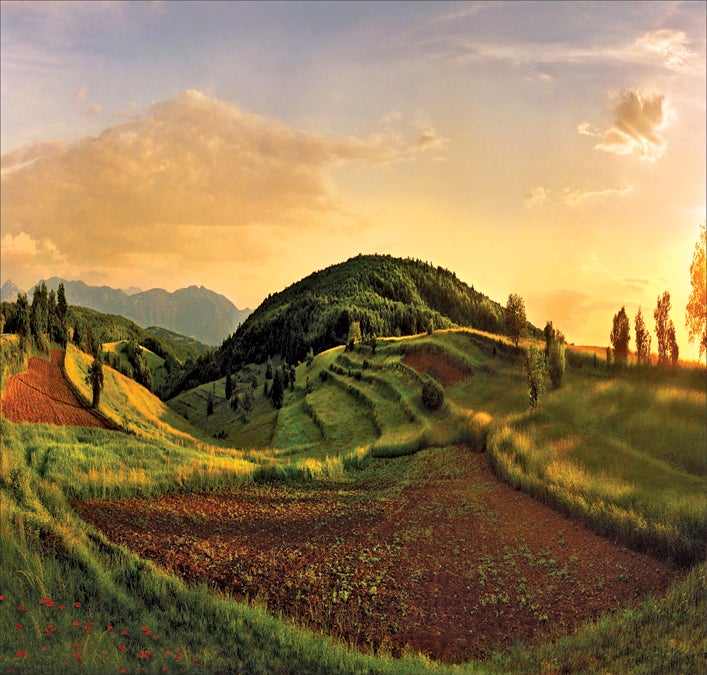 Katarina-Stefanovic2
"Over the Mountains and the Sea," was shot in southern Serbia.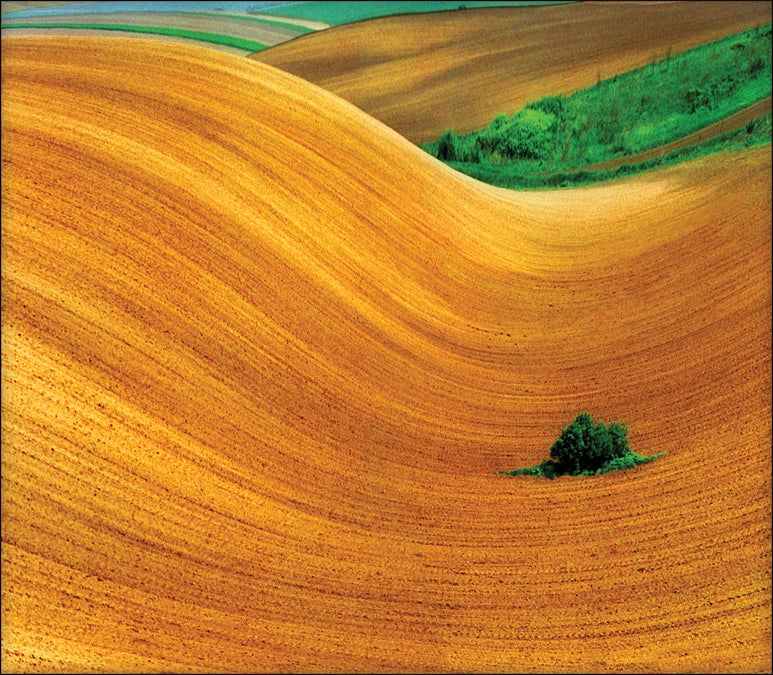 Katarina-Stefanovic3
"Blonde," was taken north of Belgrade in the Pannonian Plain, where an ancient sea sculpted wavelike contours into the land. Both images were made on Kodacolor 200 film with a Nikon F80.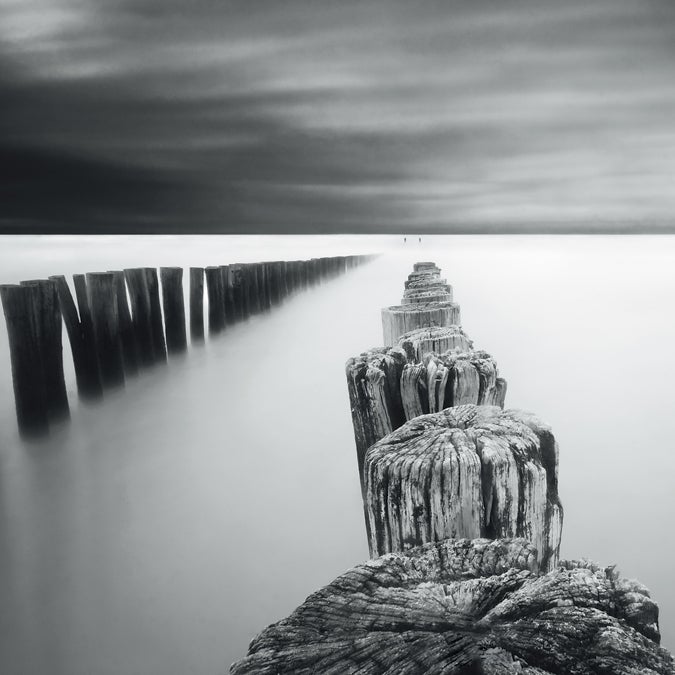 Joel-Tjintjelaar2
In Joel Tjintjelaar's study of wharfposts, a long 152-second exposure (made possible by a neutral density filter) stilled the waters of the turbulent North Sea.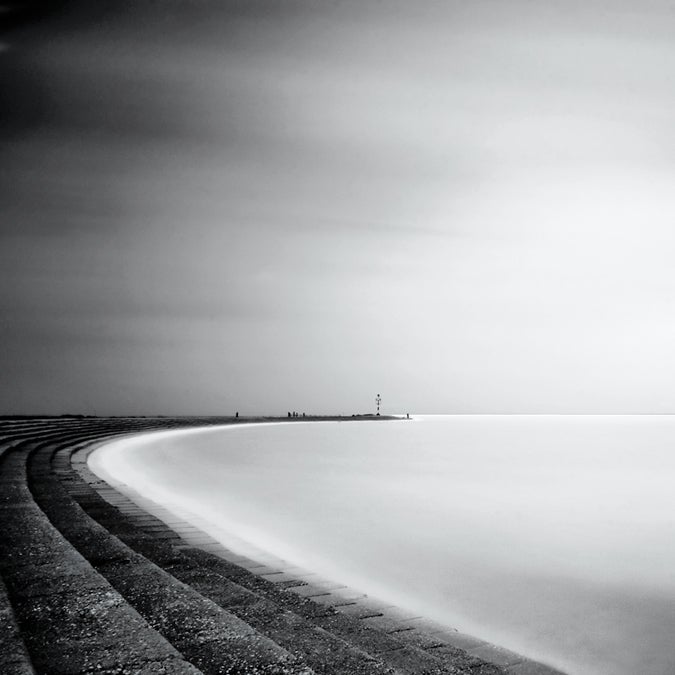 Joel-Tjintjelaar2
Joel Tjintjelaar's austere interpretation of the North Sea, shot with a Canon EOS 400D and 10-24mm Tamron zoom with a neutral density filter at an exposure of 210 seconds at f/22 (ISO 100).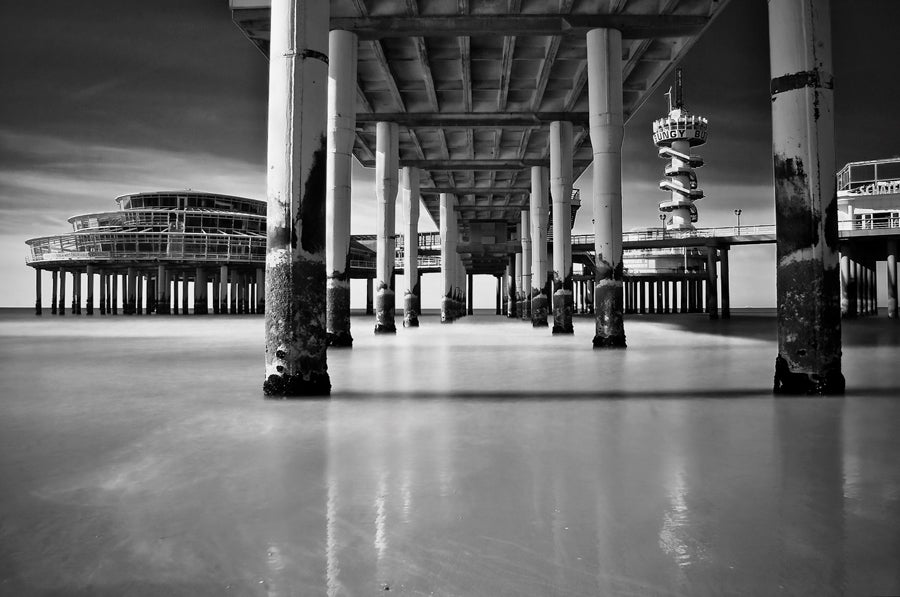 Joel-Tjintjelaar3
His surreal pier, right, was shot in broad daylight with strong wind, but a 30-second exposure burnished the waves to an icy calm.