10 Accessories for Your New DSLR
The holidays brought you a new camera body, so now it's time to return those lame gifts and get some gear you actually want.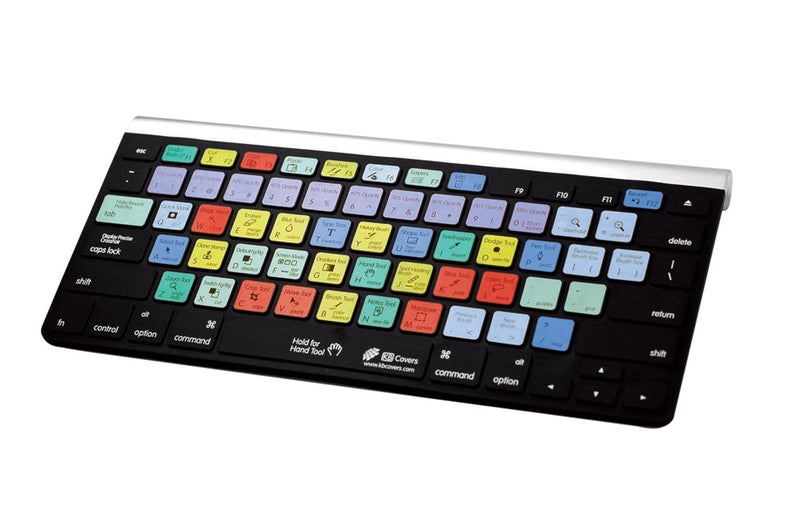 We may earn revenue from the products available on this page and participate in affiliate programs. Learn more ›
1. Delkin Snug-It Camera Skins
$15, direct, for compact; $40 for DSLR • www.delkin.com
From bags and pouches, cases to rain covers, there's certainly no shortage of ways to protect and cover your camera. Few though, protect your camera while you're shooting. Delkin's Snug-It Camera Skins are specially designed for major compact and DSLR models, you don't have to remove them to access the controls or even the battery and card compartments.
2. Domke Color-Coded Protective Wraps
$17-$19, street • www.tiffen.com
Remember Mom's advice: "You can never be too careful." Especially if you toss your gear into a catch-all bag, you'd be wise to take a little precaution. Domke's color-coded protective wraps are made of padded nylon and wrap around items of any shape, including lenses, tools, and cameras. Touch-fastener tabs on all four corners, ensure that you don't have to worry about them staying closed. Plus, the different colors will help keep you organized.
3. EZDigiMagic DM220-D08 DVD Burner
$350, street • www.ezpnp-usa.com
Sometimes you have to cut out the middleman, which is why this direct memory-card-to-DVD burner is genius. Plug your camera (or any storage device) into the USB port or insert your memory card, and burn your images directly to a CD or DVD — no computer needed. Or reverse direction and transfer your photos from disks onto storage devices or cards. Need to back up images while traveling? Not a problem. It weighs less than 2 pounds and runs on four AA rechargeable batteries.
4. FoxFury Command Series
20-LED Headlamp $75, direct • www.foxfury.com
It's not the most fashionable of photo accessories, but you'll be glad you have it if you do a lot of low-light setups. This FoxFury Headlamp has 20 LED lights with three intensity modes, a 90-degree tilt, and beams that reach up to 120 feet. Perfect for adventuring way off the beaten path, it runs on 4 AA batteries for 32 hours and is water and impact-proof.
5. Keyboard Shortcut Skins
$30, direct, for laptop; $40 for desktop • www.photojojo.com/store
Can't keep all those Adobe Photoshop keyboard commands straight? Save yourself the headache and slap on a Photojojo keyboard shortcut skin. Available for Photoshop, Apple Aperture, Final Cut Pro/Express, and other imaging software, the skins are color-coded by function and easy to remove and reapply. They have all the normal keyboard functions printed on each key, in case you need to switch back and forth between you photo edition and other programs. If you work with a PC (or you live outside the U.S.), though, you're out of luck — these fit only Apple's domestic keyboards.
6. Op/Tech Stabilizer Strap
$18, street • www.optechusa.com
Sometimes even the quickest-draw camera bag isn't quick enough, but letting your precious DSLR dangle perilously from your neck isn't exactly an option either. So if you want your camera handy while biking, skiing, hiking, or just walking through a city, strap it into Op/Tech's Stabilizer Strap. It adjusts to fit around waists from 19 to 55 inches, and can connect to your camera strap for extra stability. You might not look that cool, but you'll be able to grab your camera quickly, so you won't miss any shots — and isn't that the point?
7. ProMaster SystemPro
Universal Infrared Remote $20, street • www.promaster.com
If you do low-light or macro photography, a remote trigger can be the difference between a shaky mess and a crisp beautiful image. But what if you have several different cameras, or replace your camera with one from a different manufacturer? Rather than starting a trigger collection, drop a Hamilton on ProMaster's universal camera remote. It works with more than 100 models, as well as some of the major infrared remotes, giving you control over both zoom and shutter release.
8. StandPouch
$9, direct • www.standpouch.com
We're always impressed when an accessory does double duty. Getting more for the money, or even just more features in one item, is often what makes gadgets worth obsessing over. Take this small, simple, but totally smart compact-camera case. Going beyond just protecting your point-and-shoot, it has a tripod connector built into the exterior that adjusts to various angles — all for less than 10 bucks.
9. Trek-Tech TrekPod Go!
$180, street • www.trek-tech.com
The TrekPod Go! is the Swiss Army knife of tripods. Start out on a hike by using it as a walking stick, flip the palm rest and throw one of the magnetic adapters (two strengths included) onto the hidden ballhead . . . and you have a monopod. Need more stability? Take the strap off of the bottom and extend the tripod legs. Although the TrekPod weighs just 28 ounces, it can hold up to 9 pounds of gear, and the height can be extended to 57.5 inches from 39. Still, when packed in the included carrying case, it fits into carry-on luggage.
10. XShot 2.0
$25, street • www.xshotpix.com
Travel photos of landscapes and monuments can quickly grow boring, and no one will believe that you were there unless you're in some of the pictures. So instead of awkwardly trying to hold your camera out to get yourself in the shot, pop it on the XShot 2.0. It attaches to a point-and-shoot camera or camcorder, extends to 37 inches, and folds down to fit in your pocket. Just set the self-timer and get images with both people and landmarks without entrusting your camera to a stranger. The downside: It's not designed to hold DSLRs.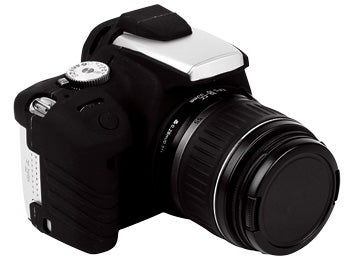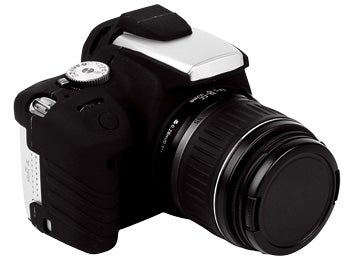 delkin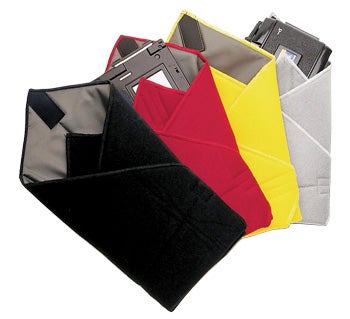 domke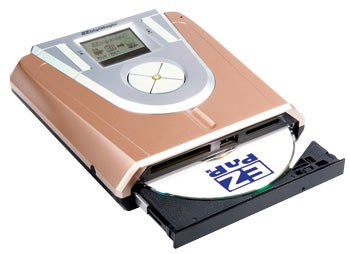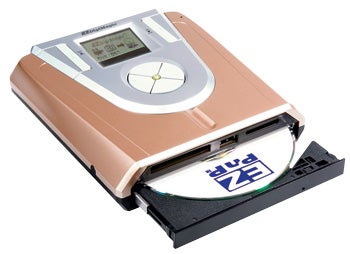 exdigimagic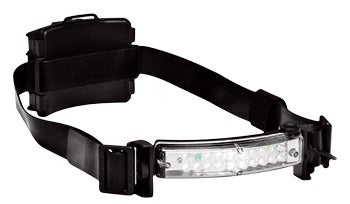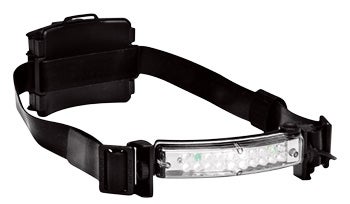 foxfury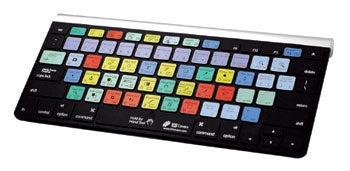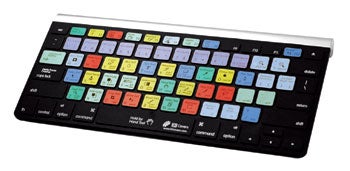 keyboard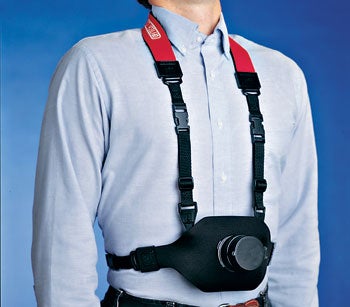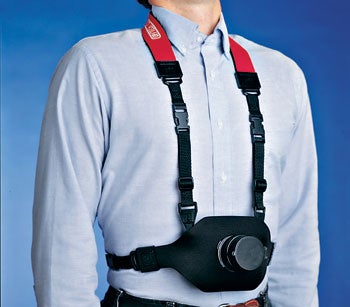 op-tech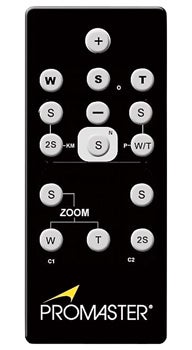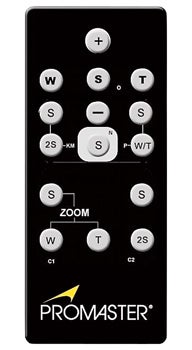 promaster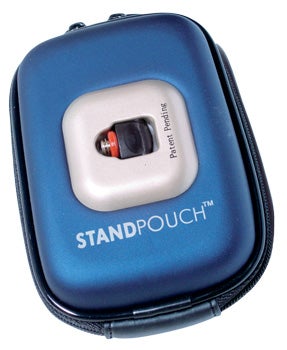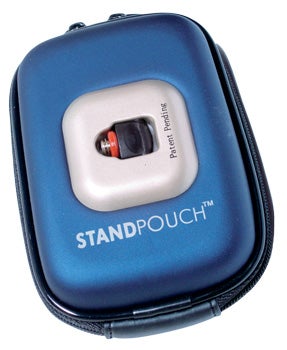 standpouch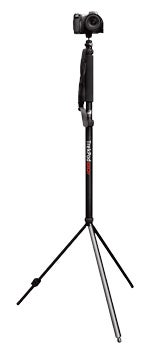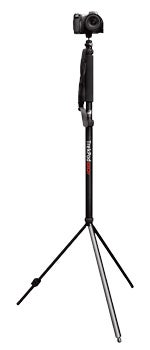 techtrek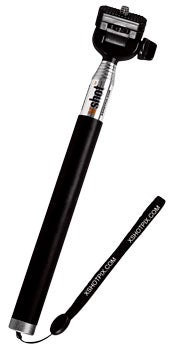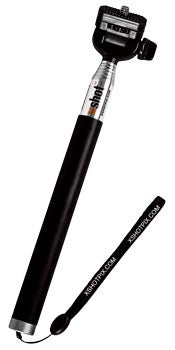 xshot