Web Sight
An online lab that's worth seeing.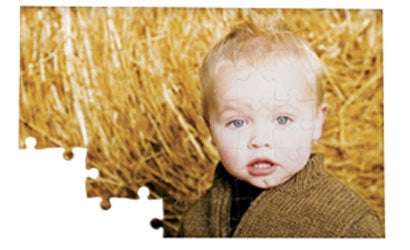 In the darkened room, all I can see are the faces of a dozen women lit by the glow of their computer screens. Desks lined up classroom-style, they stare intently at the monitors as photos pop before them and their fingers spin dials, adjusting exposure, density, and skin tones. Nearby, at brightly lit workstations, more hands and eyes pore over stacks of 4×6-inch prints, checking every single one and pulling out any that betray problems.
For many photographers, this isn't the way online photo labs are supposed to work. They go to the web for cheap prints, and don't expect much service or quality control.
But Mpix has ignored the way things are supposed to be. As a result, since this online lab (www.mpix.com) opened five years ago, it's become a favorite of serious shooters.
"It's all about color and caring about the print," says Richard Miller, the wiry, intense CEO, who can say that sort of thing without sounding like a self-serving executive. The reason? Mpix and Miller are part of America's biggest pro lab, Miller's Professional Imaging.
Started in 1968 by his father, William S. Miller, himself a pro photographer, the company is based in Pittsburg, KS, the silver buckle on America's Work-Ethic Belt.
That's a fitting setting, since a pro lab is where wedding, portrait, and other shooters who earn their daily bread by photography turn for prints and technical support. It's little known outside the trade, but all the photographer really has to do is shoot and sell the images. The pro lab can handle everything else.
Photoshopping? Miller's has 20 "digital artists" and retouchers who charge by the minute and perform everything from teeth whitening to "head exchanges" (making a group shot look good by combining noggins from various images). Albums? From cover to contents. And, of course, prints. All sizes, surface treatments, and styles. Every one has to be good enough for the photographer to sell.
Toward that end, all 369 employees (split between Pittsburg, KS, and Columbia, MO) are trained to know good from bad in both color and prints. At the same time, they're instilled with the spirit of same-day turnaround.
It's one heck of a culture to let loose with an online lab. But, as President Todd Coleman (grandson of the founder) puts it, "Our pro background gives us an advantage with Mpix."
When I visited the Pittsburg lab this past summer, I was impressed by just how much of Miller's pro DNA is in Mpix. In many cases, the equipment and staff are the same for both firms.
There are, however, key differences. Mpix accepts orders only through its website, and payment is exclusively by credit card. Customer service? E-mail, not the live, talk-you-through-it support that pros get. But when I made a book of photos through Mpix last year (Editorial, August 2007), any questions I e-mailed were answered in minutes. I've heard the same from everyone I know who's used Mpix.
The range of products isn't as limitless as what's available to the pros. But with prints, photo books, greeting cards, and more, it's tough to feel constrained by the selection. And while only Miller's customers can order head exchanges, Mpix offers some retouching. For instance, stray hairs are removed for $8 per head.
Not surprisingly, serious amateurs aren't the only ones using the site. A huge part of Mpix's business is now coming from professionals.
So much for the way things are supposed to be.