Singular Image Award Winners Announced
Jimmy Williams and Krista Steinke take home the two top prizes at the 11th annual awards show.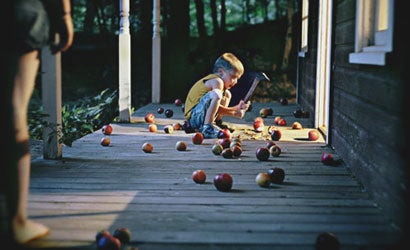 Center, previously known as the Santa Fe Center for Photography, has announced the winners of its 11th annual Singular Image Awards. Submissions to the Singular contest are judged in two categories: color and black and white.
Brooks Jensen, the editor or Lenswork, chose Jimmy Williams, the winner in the black and white category, from a pool of nearly 1,200 images. Williams, who hails from Raleigh, N.C., won first prize — a weeklong workshop at the Santa Fe Workshops — for his photograph titled James, a shot of an elderly man singing into an antique microphone. Second place in the black and white category went to Heather Jacks of Thurmont, Md., for her photograph The Cello; third place went to Roberto Guerra of Jamaica Plain, Mass., for Istanbul, Turkey #3; and Eric Wiswell of Santa Fe, N.M., Adam Gooder of Cambridge, Mass., and Cole Thompson of Laporte, Colo., all received honorable mention.
Our own Miriam Leuchter, managing editor of Popular Photography and Imaging, judged the color category. She selected from more than 1,800 entries Krista Steinke's The Apples Grew Ripe and Fell Far From the Tree, a depiction of a child smashing apples on the front porch of a house. "It's no easy task to judge the Singular Image competition — to choose one outstanding photograph from a field of thousands," Leuchter says. "They all seem to tell a story, subtle and complicated. And they're all singularly unforgettable."
Steinke, who is from Bethlehem, Pa., will take home a $1,000 gift certificate to Singer Editions, a fine-art printing service. Caitlin Atkinson of San Francisco placed second with her photo Chapter 17; third place went to Shen Wei of New York for Gary, Llano, Texas; and Laura J. Bennett of Pearland, Texas, Julian Humphries of Austin, Texas, and Jason Horowitz of Arlington, Va., received honorable mention.