Shooting All the Time Day Winner Chosen
Howard George of Lincoln, CA will receive an $1,100 prize package.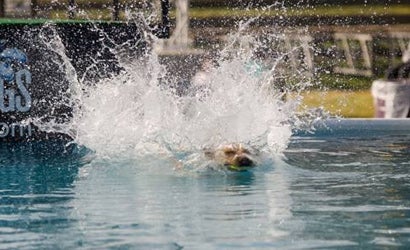 Howard George, 52, from Lincoln, CA was named the first ever Shooting All The Time Day winner this week. The contest challenged both amateur and professional photographers to strengthen their skills by shooting at least one photo every five minutes on January 21. George was randomly selected from the almost 400 entrants, and will receive the prize package of a Pentax K100D digital camera with two lenses and a 4GB SanDisk Ultra II SD card (an $1,100 value).
George, who just started shooting last July, took nearly 3,000 pictures during the weekend of January 21. Most of those shots, including the five he entered in the contest, were taken at the Splash Dogs event in Sacramento, CA where he is the official photographer.
George's new hobby has grown quickly and he has been asked to photograph various other canine events in the California area. "I always wanted to do something creative that I could share with others," said George, who works as an Information Systems Coordinator by day. "But when I first started taking pictures of my dog jumping in the water last July, I certainly had no idea what was in store for me."