Photography Innovators of 2006
Our first annual roundup of the innovators who are changing the art and business of photography.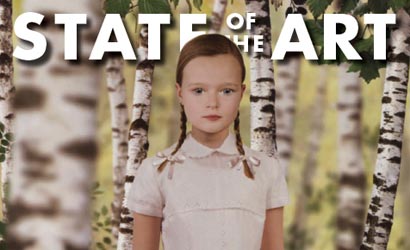 In photography today, changes come at a blinding speed, and often from the most unexpected of places. Who could predict that a Pulitzer Prize-winning photojournalist for the Dallas Morning News would help revolutionize the newspaper business through the use of digital video camcorders? Who would guess that Magnum Photos, whose approach to the future was at once both chaotic and sclerotic, would emerge as a hot brand after partnering with an online magazine? How did a Mexican-born marine biologist turned photographer organize what promises to become a powerful visual force in conservation? And why is the fashion world buzzing about a $7,500 book featuring the latest in commercial and fine-art photography (an example of which you see here)? Then, of course, there are all those bloggers. Without further ado, American Photo presents its first annual list of the people who are now shaping the future of photography.
Bloggers
Joerg M. Colberg, Shinji and Teru Kuwayama, Andy Goetze, and Dennis Dunleavy
A new generation of thought leaders has emerged to give photographers and photography fans new avenues of information.
Book Publishing
Lesley Martin
Executive editor of books, Aperture Foundation
Pascal Dangin
Founder of Box Studios and co-publisher of the Steidldangin imprint
Conservation
Cristina Mittermeier
Director of the International League of Conservation Photographers
Galleries
Jen Bekman
Founder of the Jen Bekman Gallery
Photo Agencies
Mark Lubell
New York Bureau Chief, Magnum Photos
Photography Culture
Marc Balet and Beatrice Dupire
Co-creators, Th(e) Influencer
Photojournalism
David Leeson
Director of Video, Dallas Morning News
Technology
Caterina Fake and Stewart Butterfield
Founders, Flickr
Evan Nisselson
Founder and Chief Executive Officer, Digital Railroad