The Photographer's Guide to Video Cameras
With the distance between camcorders and still cameras shrinking, here are four models that handily bridge the gap.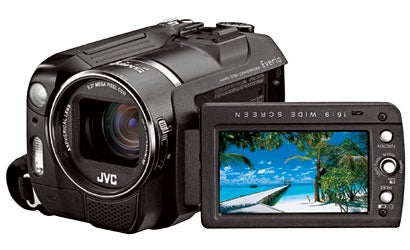 We may earn revenue from the products available on this page and participate in affiliate programs. Learn more ›
Nobody wants to haul both a video and a still camera around all the time, no matter how small they are. So, is there one device that can do the job of both — and do it well enough to satisfy a fan of both media? It depends on how many corners you're willing to cut and what you're willing to spend. But even the least expensive of the four camcorders we've gathered here (priced from $800 to $1,300, street) can capture DVD-quality video with stereo sound, as well as still images that make decent 4×6-inch prints.
PRINT MAKER JVC EVERIO GZ-MG555
You might think the 5MP still-capture mode on this $800 (street) JVC would be its winning feature for photographers. But what impresses us most is its 30GB hard disk drive, which holds thousands of 5MP images. (It also stores photos on SD or SDHC cards that can be quickly read by a card reader or printer.) The big hard drive handles more than 7 hours of DVD-quality video. That makes it easier to copy files to your computer for editing or to write directly to a DVD.
The JVC sports a 10X optical zoom with an incredibly bright f/1.2 lens that focuses as close as 5 inches. There's no optical image stabilization, but the larger format and resolution of the CCD sensor allow for efficient electronic stabilization for video. There's a flash for stills and an LED light for video, useful in low light or for fill. Still-image controls include shutter speed and aperture, as well as a variety of creative presets and noise reduction for both still and video.
Maximum video resolution is 720×480 pixels per frame (DVD quality) with stereo sound; unfortunately, this relatively inexpensive camera doesn't record high-definition video. A mic input and cold-shoe let you mount an optional stereo microphone. The dock (included) lets you recharge the camcorder and fix your connections for dubbing to your computer, playing video on your TV, or sending images to your PictBridge-enabled printer. A nice touch: Just opening the 2.7-inch LCD monitor turns the camcorder on. (www.jvc.com)
HIGH-DEF JAM CANON HG10 AVCHD
This $1,300 (estimated street) model is the only Canon to use a 40GB hard disk drive to record 1080i high-definition video in the new AVCHD format, which, when transferred to a DVD, is readable on Blu-ray HD players. And it lets you store video frames (captured at 30 fps) as 2MP still images on the hard drive. Want higher-res photos? You can capture them at up to 3.1MP (at 3 fps in burst mode) and store them on mini-SD cards.
The 40GB drive holds up to 15 hours of recording in HD resolution, depending on compression. A 24p mode imitates movies shot on film. As for still images, the camera has a 10X optical zoom with a bright f/1.8 maximum aperture and Canon's Optical Image Stabilizer. It boasts a nine-point AF system, selectable metering, exposure bracketing, shutter and aperture priority, and histogram exposure confirmation. There's built-in video light and flash, and accessory lights or microphones can be powered by the hidden shoe mount. The 2.7-inch swiveling LCD monitor has 211,000-pixel resolution plus a wide color gamut and viewing angle. (www.usa.canon.com)
VIDEO ON A STICK Sony Handycam hDR-CX7
It's hard for camcorders to compete with digital cameras on image quality, but not this $1,080 (street) Sony. Its innovative 1/3-inch 3.2MP CMOS sensor captures high-def video in 16:9 aspect ratio and AVCHD (Blu-ray) format, and up to 3MP (effective) still images on Sony Memory Stick Pro Duo cards. (The image processor produces files as large as 6.1MP, but actual capture is half that.)
HD video recording time on a 4GB memory card is up to 85 minutes, depending on the compression; recording in standard (DVD-quality MPEG-2) mode nets up to 160 minutes. One of the neatest features: Recording up to 3 seconds of video at a blazing 240 fps, which makes for incredible slow-motion playback of high-speed events — great for sports.
Compact and light, the camera packs a 10X Carl Zeiss Vario-Sonnar T* f/1.8-2.9 optical zoom lens (40-400mm equivalent) with Super SteadyShot optical image stabilization. Zoom and focus rings allow precise auto and manual focus down to 0.21 inches at the widest angle. Still and video camera controls include shutter speed, white balance presets, built-in flash control, and lots of scene modes and picture effects, including Old Movie, which fades color and adds scratches and pops. And you can watch in wide-screen format on the 2.7-inch LCD monitor (211,000-pixel resolution).
Sound recording is impressive, with 5.1-channel surround sound captured from the built-in microphone. Although there's no mic jack, an advanced interface shoe powers optional stereo microphones and video lights. And the camera comes with a docking station. (www.sonystyle.com)
MIGHTY MITE PANASONIC HDC-SX5
Nearly all pro camcorders use three CCD sensors for video, which takes a fair amount of space. But Panasonic found a way to squeeze a three-CCD design and true 1080i HD video recording (1920×1080 pixels per frame at 30 fps) into a palm-sized unit that costs just $900 (estimated street). The camera stores video and 2.1MP still images on either recordable 3-inch DVDs or SD/SDHC cards.
It records HD video in AVCHD (Blu-ray) format or DVD-quality video (720×480 pixels per frame) in standard DVD format. On DVD, you get up to 150 minutes of video, and, on an 8GB SDHC card, up to 180 minutes of HD video or more than 6,500 highest-quality JPEG images.
The Panasonic has a 10X Leica Dicomar f/1.8 zoom lens with optical image stabilization, and a 2.7-inch LCD with 300,000-pixel resolution and wide 170-degree viewing angle. For still imaging, there's "intelligent" contrast control, exposure comp, soft skin mode, a grid to aid composition, and built-in flash control. Plus, you can copy still images directly from SD cards to a DVD. (www.panasonic.com)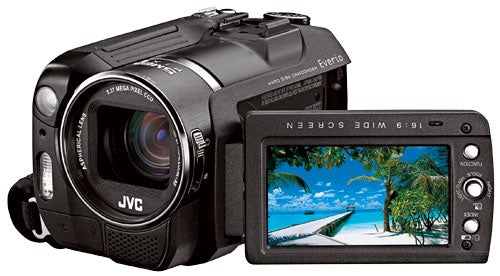 The-Photographer-s-Guide-to-Video-Cameras-PRINT-M
*The Photographer's Guide to Video Cameras*PRINT MAKER JVC EVERIO GZ-MG555

The-Photographer-s-Guide-to-Video-Cameras-HIGH-DE
*The Photographer's Guide to Video Cameras*HIGH-DEF JAM CANON HG10 AVCHD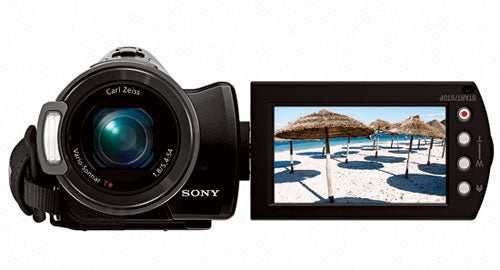 The-Photographer-s-Guide-to-Video-Cameras-VIDEO-O
*The Photographer's Guide to Video Cameras*VIDEO ON A STICK Sony Handycam hDR-CX7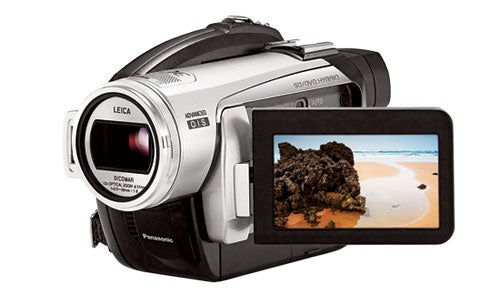 The-Photographer-s-Guide-to-Video-Cameras-MIGHTY
*The Photographer's Guide to Video Cameras*MIGHTY MITE PANASONIC HDC-SX5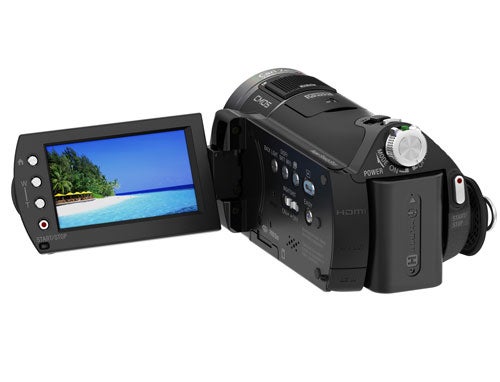 The-Photographer-s-Guide-to-Video-Cameras-Rear-vi
*The Photographer's Guide to Video Cameras*Rear view of the HDR-CX7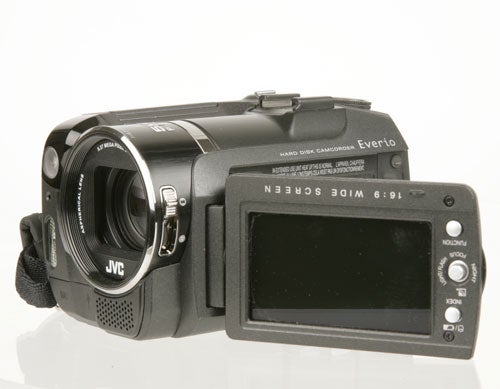 The-Photographer-s-Guide-to-Video-Cameras-R3D5719
*The Photographer's Guide to Video Cameras*R3D5719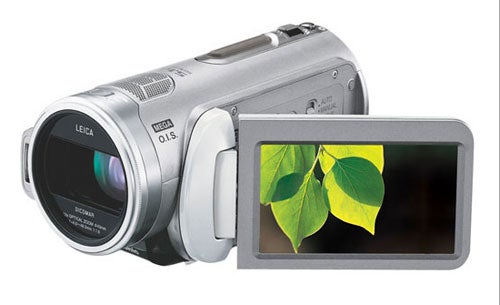 The-Photographer-s-Guide-to-Video-Cameras-Panason
*The Photographer's Guide to Video Cameras*Panasonic HD-SD1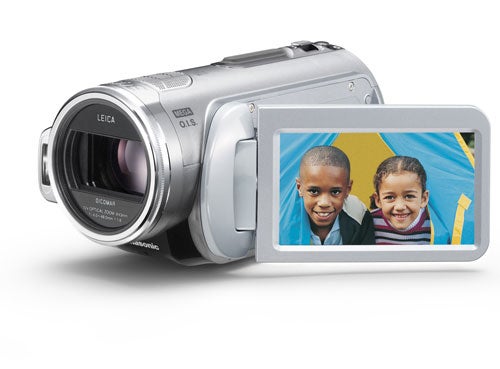 The-Photographer-s-Guide-to-Video-Cameras-HDC-SD1
*The Photographer's Guide to Video Cameras*HDC-SD1 open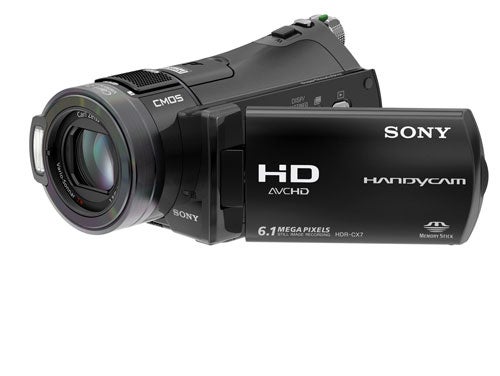 The-Photographer-s-Guide-to-Video-Cameras-HDR-CX7
*The Photographer's Guide to Video Cameras*HDR-CX7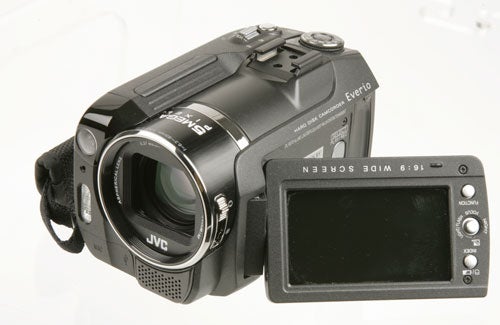 The-Photographer-s-Guide-to-Video-Cameras-R3D5712
*The Photographer's Guide to Video Cameras*R3D5712

The-Photographer-s-Guide-to-Video-Cameras-Hitachi
*The Photographer's Guide to Video Cameras*Hitachi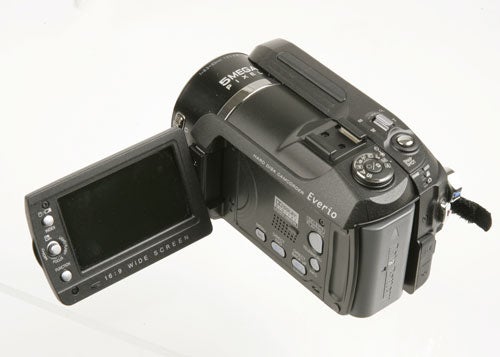 The-Photographer-s-Guide-to-Video-Cameras-R3D5707
*The Photographer's Guide to Video Cameras*R3D5707