Master Class: Liquid Light
How Howard Schatz probes the fluid optics of ordinary water.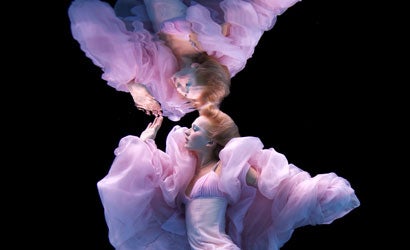 You may be surprised to learn that Howard Schatz simply holds his breath to shoot his dreamy, bedazzling underwater photographs. No scuba gear or snorkel tube for him: Unlike his subjects, who must hyperventilate then breathe out deeply to sink below the water's surface, Schatz maintains his full lung capacity by submerging himself with a weighted waistbelt. A nationally recognized ophthalmologist in his former life, the photographer can tell you exactly how this works, an explanation involving carbon dioxide and the way our brains monitor its level in our blood. "Before we go under I teach everybody to breathe," he says. "I can get just about anybody to hold their breath for a minute, but all I really need is 30 seconds."
That makes Schatz's art sound easy, an impression reinforced by his subjects' seemingly effortless movements and manifest comfort in the water. He shoots his pictures in a swimming pool that he himself designed to be a fully functional studio for underwater photography. And his subjects aren't just out-of-the-book fashion models; they're culled by a casting process that tests for the skills required to perform and pose underwater. Schatz, who has been taking pictures since he bought a Nikon F in medical school, realizes his aquatic vision with an almost scientific methodology — proving once again that art and science have much in common, especially when the art is photography.
It all began, however, with a recreational pursuit. Schatz had set up a basketball hoop at the deep end of his Marin County home's indoor swimming pool, and got his exercise by shooting from the water. "When the basketball hit the water, its splash was strong enough to hurt your cornea," he explains. "So I wore goggles. And when I had friends over, shooting one-on-one or two-on-two or horse, I could clearly see all the reflection and refraction of light that was going on under the water. It was magic."
After a quick test with a single-use underwater camera, Schatz spent the next six months working out the technical and artistic challenges of submarine photography. Then he approached a prominent dancer at the San Francisco Ballet, Katita Waldo, who he knew from an earlier photographic project on redheads. "I said Katita, can you swim?" he recounts. "I've been working underwater and can now do pictures there, and since the adversary of dance is gravity and there's really no gravity underwater, maybe we can make something of this."
Schatz's session with Waldo was an epiphany. "I realized that she could essentially make a leap that lasted as long as she could hold her breath," he recalls. "I put speakers underwater and started to play every kind of music from Mozart to Rap." Using a foot-tall, wooden articulated artist's figure to show his subjects how he wanted them to pose, and shooting from a stepladder placed on the pool's bottom, the photographer spent the next few years making pictures of waterborne dancers. Waldo ended up on the cover of his first book of underwater photography, the wildly successful WaterDance.
WaterDance was published in 1995, and shortly thereafter Schatz and his wife and savvy manager, Beverly Ornstein, relocated from Marin to Manhattan. That move also marked the end of Schatz's medical career after several years of photographic sabbaticals. The couple kept the house, though, so that Schatz could keep shooting in its pool. He went back four or five times a year to continue his own projects and also to do the growing number of paying assignments that his underwater work was attracting. Over the years these have included editorial work for Vogue, GQ, Sports Illustrated, O magazine, and Time (for which he has shot many covers); fashion work for Carolina Herrera, Giorgio Armani, and Joseph Abboud; and advertising work for companies ranging from McDonald's to Brizo, maker of high-end bath and kitchen fixtures. For a sense of how prolific the photographer is, visit howardschatz.com.
In 2001, Schatz and Ornstein bought a house in Connecticut — giving the photographer the opportunity to design his own swimming pool from the bottom up. "There's probably no other pool like it in the world," he says. "I can light from any direction, any side, from the top or bottom, with as much complexity and control as in a regular photo studio." Though the new pool is outdoors, it's covered with an inflatable clear dome that allows him to shoot year-round. It also lets him incorporate outside light into his images. "Mostly I use strobe because I like to control things," says Schatz, who works with a variety of light types and silks up to 20 feet square. "But I sometimes slow the shutter speed enough to bring in natural light as fill, and I sometimes shoot by direct sun because of the shadows it creates and the way ripples in the water break it up." Either way, Schatz's spectacular lighting skills also depend on light-modifying devices such as reflectors placed under the water.
Schatz's control extends to the pool water itself. He heats it to an unusually high 92 degrees — exactly the temperature of skin — so that he and his subjects can shoot all day without the risk of hypothermia. (That's especially important for his subjects, whether dancers or models, because they usually have so little insulating body fat.) He chemically removes the pool's chlorine on the day of a shoot so that his models won't squint. "In a lot of underwater photographs, if you look closely you can see their eyes burning," he says. Schatz even keeps the pool's pH — its acid-alkaline balance — at 7.4, the same as human blood and tears. "You get into the pool and say, Ah, this is paradise," he says. "My models can open their eyes and be beautiful." That's clear to see in the latest of his many books, H2O (Bulfinch, $60), a stunning monograph of his underwater work.
One other bit of chemistry is crucial to the success of his images, Schatz explains. "I make the shoot happy," he says. "I refrain from using the word 'No.' I'm encouraging and complimentary. I always try to find something positive, so that the experience, even though it's really hard work for the subject, is satisfying." Schatz feels that this atmosphere lets him push beyond simply getting the shot. "There are times that the models do such a good job that I might say, I feel like I got the picture, we probably can quit, but since we're both having such a good time why don't we take some chances, not constrain anything and see where we can take it."
Despite Schatz's tight control over his set and subjects, he still believes accident plays an important part in his photography, most of which has actually been done on dry land. "I feel as if I can always make a good picture," he says. "But to make something incredible is really hard, and unlikely, and evanescent. To do that you need to allow a feeling of freedom within your direction, so that the model isn't afraid to improvise. You need a willingness to take chances, and to be a little crazy."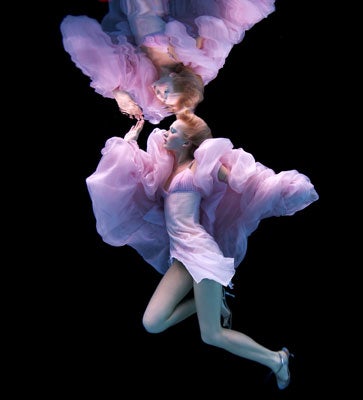 Liquid-Light-Schatz-s-underwater-image-of-Nadia-K
Liquid LightSchatz's underwater image of Nadia Kazakova wearing Versace and Dior.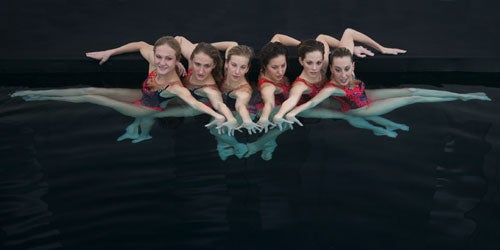 Liquid-Light-The-six-members-of-America-s-2000-Ol
Liquid LightThe six members of America's 2000 Olympic synchronized swimming team bring their own symmetry from above the water's surface.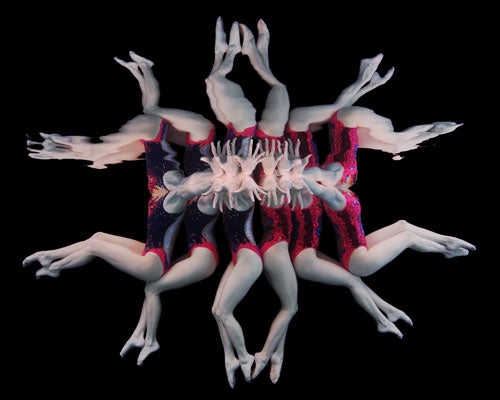 Liquid-Light-The-six-members-of-America-s-2000-Ol
Liquid LightThe six members of America's 2000 Olympic synchronized swimming team bring their own symmetry to Schatz's kaleidoscopic underwater.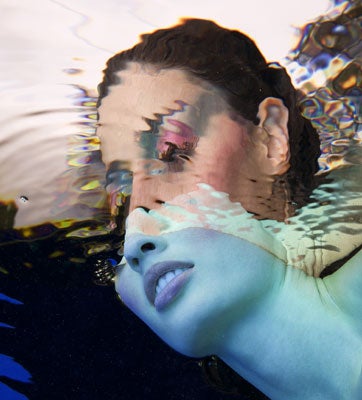 Liquid-Light-A-model-s-half-submerged-head
Liquid LightA model's half-submerged head.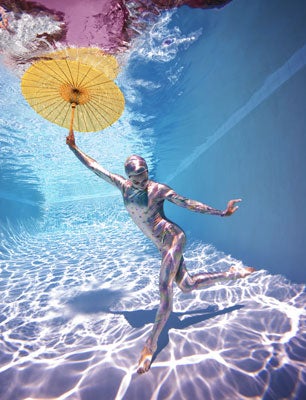 Liquid-Light
Liquid Light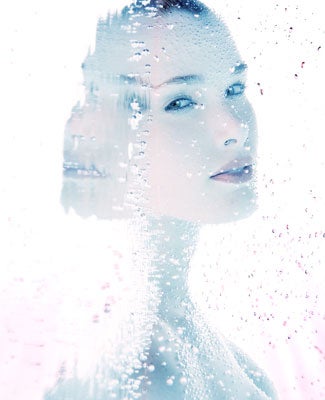 Liquid-Light
Liquid Light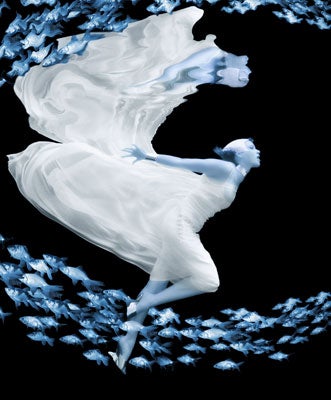 Liquid-Light
Liquid Light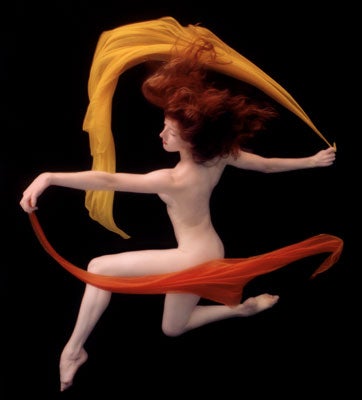 Liquid-Light
Liquid Light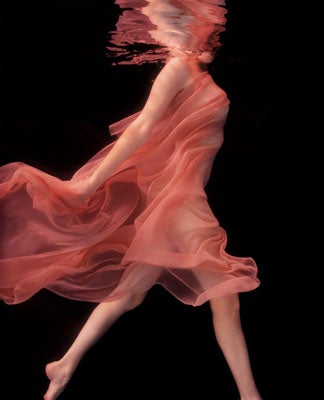 Liquid-Light
Liquid Light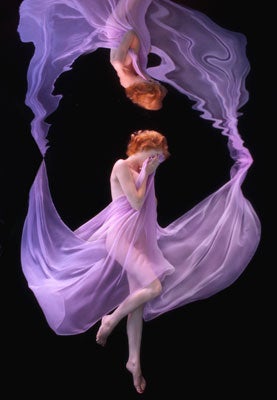 Liquid-Light
Liquid Light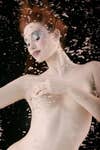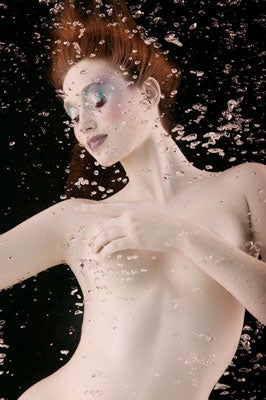 Liquid-Light
Liquid Light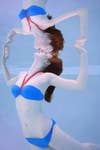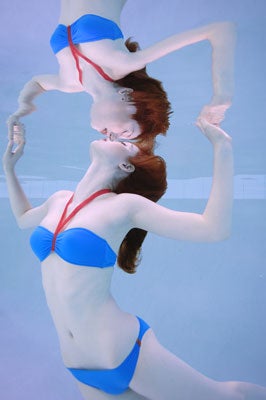 Liquid-Light
Liquid Light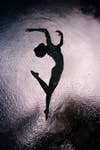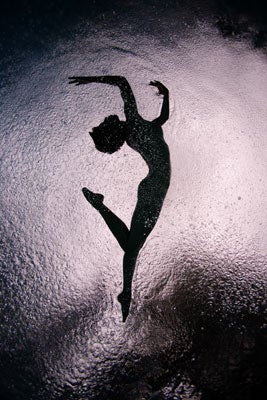 Liquid-Light
Liquid Light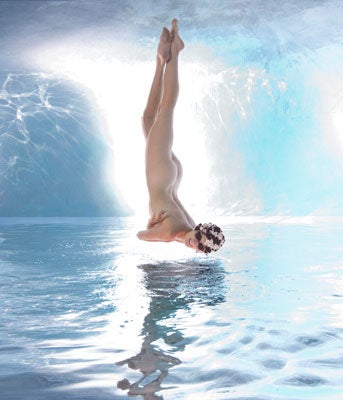 Liquid-Light
Liquid Light