Images of the Year 2006: Student Work
Andrea Huber, a photography and graphic design student at Cal State Fullerton, is the student work winner.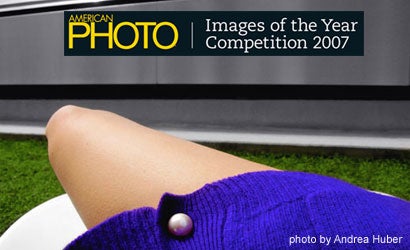 Andrea Huber
Laguna Niguel, California
www.andreahuberphotography.com
Andrea Huber's abstract self-portraits prove that big ideas sometimes spring from tiny packages. Huber took her series, titled The Intricacies, with the seven-megapixel Canon PowerShot SD550, a digital compact. But she used that small camera to illustrate one of the world's great mysteries — the female psyche. Huber's images are obscure and hard to understand, she explains, much like the infrastructure of women's thoughts.
It was also important to Huber to be able to stop and capture an image at the very moment of inspiration — in a hostel in Austria or at 4 a.m. waiting for a flight from Prague — a task for which her point-and-shoot worked perfectly. She set the camera's ISO to 50 or 100 and used the autoexposure compensation control to bracket her exposures in thirds of stops, for up to one-and-a-third stops of underexposure.
A photography and graphic design student at Cal State Fullerton, Huber began her photography education at Orange Coast College in Costa Mesa, California, where she received an associate's degree. Huber traces her deep emotional connection with photography to the self-portraits she took as a way to internalize her pregnancy at the age of 21, while still in school. Now a 24-year-old single mom of a three-year-old daughter, Huber is working on a documentary about her simultaneous identities as a young woman and a mother.