Herbert Keppler: 1925-2008
We remember a great photographer, journalist, and friend.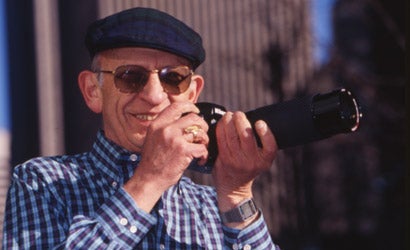 Herbert Keppler, whose 57-year career as a writer, editor, and publisher of photographic magazines earned him a worldwide reputation as one of the most respected and revered authorities in the photographic field, died peacefully in his sleep after a short illness at Phelps Memorial Hospital in Sleepy Hollow, NY, with his wife Louise, daughter Kathy, and son Thomas at his side.
Please continue to visit this memorial page for continued updates and tributes to "Burt." You may share your thoughts and feelings in our special forums page and in Burt's Speaking Frankly Blog.
Please do not send flowers to the Keppler family, or to our offices. For those wishing to honor Herbert Keppler, his family asks that donations in his name be made to his favorite charity, Rehabilitation Through Photography*. For those overseas who would like to make a memorial donation to honor Herbert Keppler, click here for email instructions
| | |
| --- | --- |
| In Memoriam: Herbert Keppler, 1925-2008 | |
| | |
| --- | --- |
| The Wit and Wisdom of Herbert Keppler A collection of memorable quotes from Herbert Keppler, drawn from the archives of both Modern Photography and Popular Photography. | |
| | |
| --- | --- |
| I Hope Wherever You Are, It is Always the Golden Hour Readers share their thoughts on the passing of Herbert Keppler. | |
* Since 1941 RTP has provided therapy and recreation through photography for people of all ages.
Rehabilitation Through Photography, Inc.
3 East 33rd St.
New York, NY
10016-5011
Phone: 212-213-4946