Grand Theft Photo
Watch out! Chances are, someone is ripping off your pictures. Here's how to protect your creative property.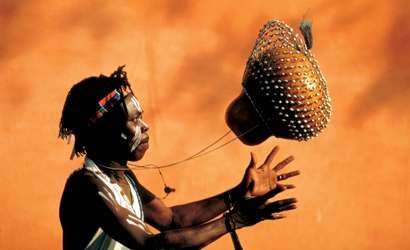 When Robert Burch discovered that an online travel agency was ripping off four photos he'd shot in Ghana, he didn't just get mad. He got a court order. Last summer, a federal judge in New York awarded the Quebec-based photographer $64,866 for the unauthorized use of his copyrighted images. Collecting that money, though, may be impossible. And don't even get Burch started on the 535 websites (his latest count, as of late November) that have used his images without permission.
Since capturing virtually any digital picture is just a right-click and Save-As away, the web has become a free-take zone. Whole collections of pictures on Flickr.com have been copied and sold by out-and-out thieves. And stock agencies are taking strong measures to convert infringers into paying customers or face a judge.
For example, several stock agencies have hired a company named PicScout to use its advanced image recognition software to trawl the web for matches of copyrighted photos. The company estimates that nine out of every ten uses of copyrighted images are unauthorized.
Victor Perlman, general counsel of the American Society of Media Photographers (ASMP), says, "Photographs are potentially extremely valuable, and you may not even know it at the time."
How valuable? A study last fall by the stock photo industry estimated $67 million lost in a year's worth of infringements just on Getty Images' million or so rights-managed pictures.
Once a photo is posted somewhere by somebody who doesn't own it, the image often ends up on dozens of other websites across a span of industries from real estate to travel. Many have become part of web design templates that keep echoing through cyberspace. The legal argument that widespread stealing amounts to de facto public domaining has become a common tactic in defense of inadvertent infringements.
Ounce of Protection
All your pictures receive copyright protection the moment you snap them. In theory, at least, you're entitled to actual damages, punitive damages, and the profits from the unauthorized use of the picture.
But if you don't officially register your photos or film clips with the U.S. Copyright Office and they're used without your permission, good luck finding a lawyer to take your case. Neither can you collect statutory damages (up to $150,000 per infringement, though judges often knock off a zero). For real protection, registration is the only route.
Even amateurs should do it. "You have the responsibility to register your work," urges Seth Resnick, past president of the Editorial Photographers association. "If you don't, it makes it harder for those who do to enforce their copyrights. It's easy to copy photos from the web, the thieves know that 95 percent aren't registered, and there's little done if they're caught. With so many not registering, it shrinks the risk/reward ratio for stealing."
Not that a copyright actually stops unauthorized use. Robert Burch claims his twilight picture of a Ghanaian monument (on the next spread) has been infringed more than 100 times since 1998. "I can't sell that picture now — its value has been destroyed," he says. "In 10 years I've spent $25,000 to $30,000 trying to protect my pictures, and I've recovered maybe $14,000 or $15,000."
He received death threats after winning his case against the online travel website, and he expects the only way he'll ever see a dime of the $64,866 he was awarded is through property seizures from the defendant.
Burch tries to do everything by the book, but it doesn't always work out. His contract with a group of Ghanaian musicians promised them half of any payments from selling the photos. So when they see their faces everywhere and ask for their money, he has to tell them the images were stolen. "I look like a liar," he says.
Burch's website, burchcom.com, is encrypted now by WebCrypt Pro. And he routinely hunts for picture thieves by using image-recognition software from Idée Inc., tracking the ISP addresses of frequent visitors to his website, and performing Google image searches on subjects he's photographed.
Think embedding a watermark or circle-C into your pictures will prevent them from being stolen? Burch stopped doing that because it wasn't even a speed bump to the thieves. "All they do is convert the JPEG to TIFF, then back to JPEG — it removes the encrypted digitial watermark," he explains.
Lara Jade Coton, a British teenager, had her innocent-looking self-portrait stolen off the deviantART website and slapped onto an X-rated DVD by a porn dealer in Houston, TX. She had a prominent copyright symbol imbedded on the image.
The porn movie's owner and distributor, Bob Burge, insists that there was no such symbol on the picture when his designer downloaded it from a deviantART gallery. "And I can show you 30 other websites where that picture's posted," he told us.
Coton's copyright wasn't registered in the U.S., and her face is obscured so you can't identify her. Still, she found an attorney in Florida to file suit in federal court for copyright infringement, civil conspiracy, misappropriation of her image, invasion of privacy, and intentional infliction of emotional distress. The case was pending at press time.
Take away a creator's ability to prosper from his works, and you take away an incentive to create. That's where copyright comes in. Its purpose: to encourage creativity by protecting property.
For more than 100 years, the U.S. Copyright Office, part of the Library of Congress, has been processing every copyright application (30 million claims, and counting) by hand. It now gets about 600,000 applications each year for everything from software to cereal-box copy. And its procedures have been in need of an update for quite a while.
A bill to modernize copyright law has been struggling through Congress for years, hung up on provisions governing "orphan works" — photos thought to be abandoned to the public domain. Photographers are pushing for tougher requirements for "due diligence" in seeking the owner of a photo, and for the Copyright Office to create a searchable database of copyrighted photos using image-recognition software.
Under the current registration system, you log onto the Copyright Office website, download the right form, fill it out (not always simple), either print or load your photos on a CD, and mail the whole shebang to Washington, D.C. There, your envelope gets irradiated to kill anthrax, slowing down its delivery by days. Then it's hand-sorted and routed to an office where overburdened clerks separate valid claims from those they must help applicants straighten out.
Want to help reshape the process? The Copyright Office is developing an online registration program, eCO (Electronic Copyright), now in the beta testing phase. Some 400 testers a week are signing up to try eCO and to advocate making pictures searchable. To join them, go to copyright.gov.
I did it. "Your new user account with the electronic Copyright Office (eCO) has been activated." I was thrilled to get this e-mail, as I'd already created a folder with 50 digital images to register.
The process: Fill out a series of application screens, pay the registration fee ($35, a $10 online discount), and upload your photos. You can place an unlimited number of images in a group filing for the same price. But beware: Sending 5,000 photos means breaking them up into many transmissions, requiring a 19th-century level of patience.
I ran into some tiny bugs, but the system only launched in June 2007. By the end of November, it had handled more than 18,000 filings, 3,283 by photographers. Almost all the photos came in groups of up to several hundred images each.
The application screens are easy — until you're asked if the pictures have ever been published. The government's definition of "published" was adopted in 1976. If you've posted pictures on a website in order to sell them, they're considered published, but if you've posted them without the obvious intent to sell, it's a gray area. (You can find out more in Circular 66 at copyright.gov/circs/circ66.html.)
The most awkward part of the process comes when eCO transfers you to the Treasury Department site to pay with a credit card or set up an account. I thought I'd hit a glitch: It kept asking for a "deposit," which to me meant money. The folks at the beta tester helpline told me that "deposit" is copyright lingo: It was time to send in my creations.
The pictures needed to be in a ZIP folder. Two clicks on the desktop — done. A few more clicks on the eCO website, and my masterpieces took cybernetic wing. At 11:01 a.m. the site started uploading about 70 megabytes, at a transfer rate of 40KB per second. "Transfer Complete" flashed on my screen at 11:32. It was embarrassingly easy.
The application is now being processed electronically, and I should be getting my registration certificate in the mail much sooner than the five months it takes when you send in old-fashioned CDs for processing.
Marybeth Peters, director of the U.S. Copyright Office, says she was forced to use off-the-shelf software for this system when the office began modernizing six years ago. "It's a useable model we're very proud of and we're happy to have it," she says. "But it's not a Cadillac. It's more like having a reliable Ford that you can improve and keeps chugging along."
Peters encourages photographers to try the system and offer feedback. But image recognition is still "years away," she says. "We're hoping a private consortium assembles a searchable database. It's not in our three-year strategic plan to have image-recognition technology become part of the system. We have the official records of ownership and should be the place you end a search, not the place you start one."
But so far, efforts to start a private photographic collecting society (like the music industry's ASCAP or BMI) have come to naught. Victor Perlman of the ASMP believes that should be the Copyright Office's job. "It's a government agency — it's supposed to serve the public, and if the public wants to find the owner of an orphan work, it's up to the Copyright Office to offer that capability," he says. "The only way to verify is to actually see that image, and that's what they're not letting you do."
Still wondering if registering your copyright is worth the effort?
There's no telling how much Kelly Fajack could have received if he'd registered his photo of schoolchildren in Burundi working at their desks in 2002. It was a tricky capture, on Kodak Ektachrome E100S film with his Contax G2, backlit with dark faces. And it was beautifully composed — which is why it ended up on the 10,000 franc note (about $10) in Burundi's paper currency. An American diplomat tipped him off.
Last spring Fajack settled with the British printing behemoth De la Rue, which makes currency for about half the world's nations, for a sum he can't divulge. But it wasn't anything near the $150,000 he could have asked for in court, had he registered his copyright. "The vast majority thinks everything is free for the taking on the internet," says Fajack, who has found eight other websites using his pictures without permission.
His reaction to having one of his shots immortalized on paper money is mixed. "I'm happy to have my own little piece of African history. I settled and I'm okay with it," he says. "But theft is so common on the web now, and photographers are getting the short end of the straw."
Free Photos?
What's between royalty-free and all rights reserved? Creative Commons.
A brainchild of Stanford law professor Lawrence Lessig, it's grown from a bright idea — how can I share my copyrighted picture/software/book for free? — to a global cultural movement.
Creative Commons (creativecommons.org) was inspired in part by the music industry's aggressive attacks on free music downloading and swapping. And there are libertarian technophiles who think computer operating software should be free. Lessig came up with the idea of this middle ground where creators could use each other's work without the choking cloud of commercialism.
Under Creative Commons, licenses (there are several types) reserve limited rights, such as requiring only that you be credited for the work or that the copyright expire 14 years after you do (compared with 70 years in current law). You can even assign your work to the public domain for anybody to use without attribution, in whole or in part.
Think about it. You're not a pro — you just love taking photographs. Maybe you'd like to discover one on some fancy travel website, or flashing on a billboard, or even on the back of some landlocked country's $2 bill?
Pros hate the idea because a larger pool of royalty-free pictures cuts into their bottom line.
But if you think the world will be better off by emancipating your photographic offspring, it's your own bottom line that matters.