Emerging Artists 2007: A New Generation of Photo Pioneers
These 15 trailblazing imagemakers can help us find a clear path through today's uncharted photographic wilderness.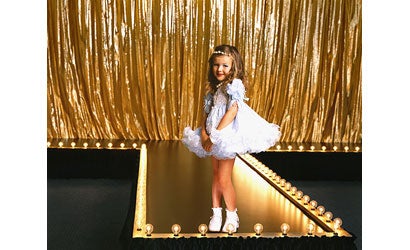 Sometimes a question is so difficult it can only be answered by consensus. So when we set out to find today's top emerging photographers, we knew we'd better cast our net as wide as possible.
First we tapped dozens of photography professionals — including photographers, curators, educators, editors, and agents — to give us their suggestions. Then our staff scoured photographers' Websites and called in additional art. From an initial list of approximately 100 nominees, we chose 28 finalists, each of whom was asked to submit 15 images.
Those portfolios were considered by our five judges: Michelle Bogre, chair of the photography department at Parsons The New School for Design; Brian Paul Clamp, owner of the ClampArt gallery in New York; David Maloney, a top representative at the Art Department agency; Deborah Mauro, American Photo's art director; and noted commercial and editorial photographer Platon. From their selections came the 15 photographers featured in the following pages.
Throughout this process, we repeatedly encountered one obvious but difficult question: What makes a photographer "emerging"? We weren't satisfied to answer with the usual set of strictures about age or years on the job or number of books published. Instead, we wanted to make the classification more active, speaking to where a photographer was headed rather than what was already on his or her résumé. "Emerge," after all, is a verb, meaning "to come forth into view or knowledge." Accordingly, we looked for talented photographers who are poised to reshape the industry landscape. By highlighting them in the following portfolio, we hope to help them take the next step.
Emerging Artists 2007Jehad Nga Nicolai Howalt